North Carolina environmental agency OK's pellet plant expansion
February 22, 2023 | 1:26 pm CST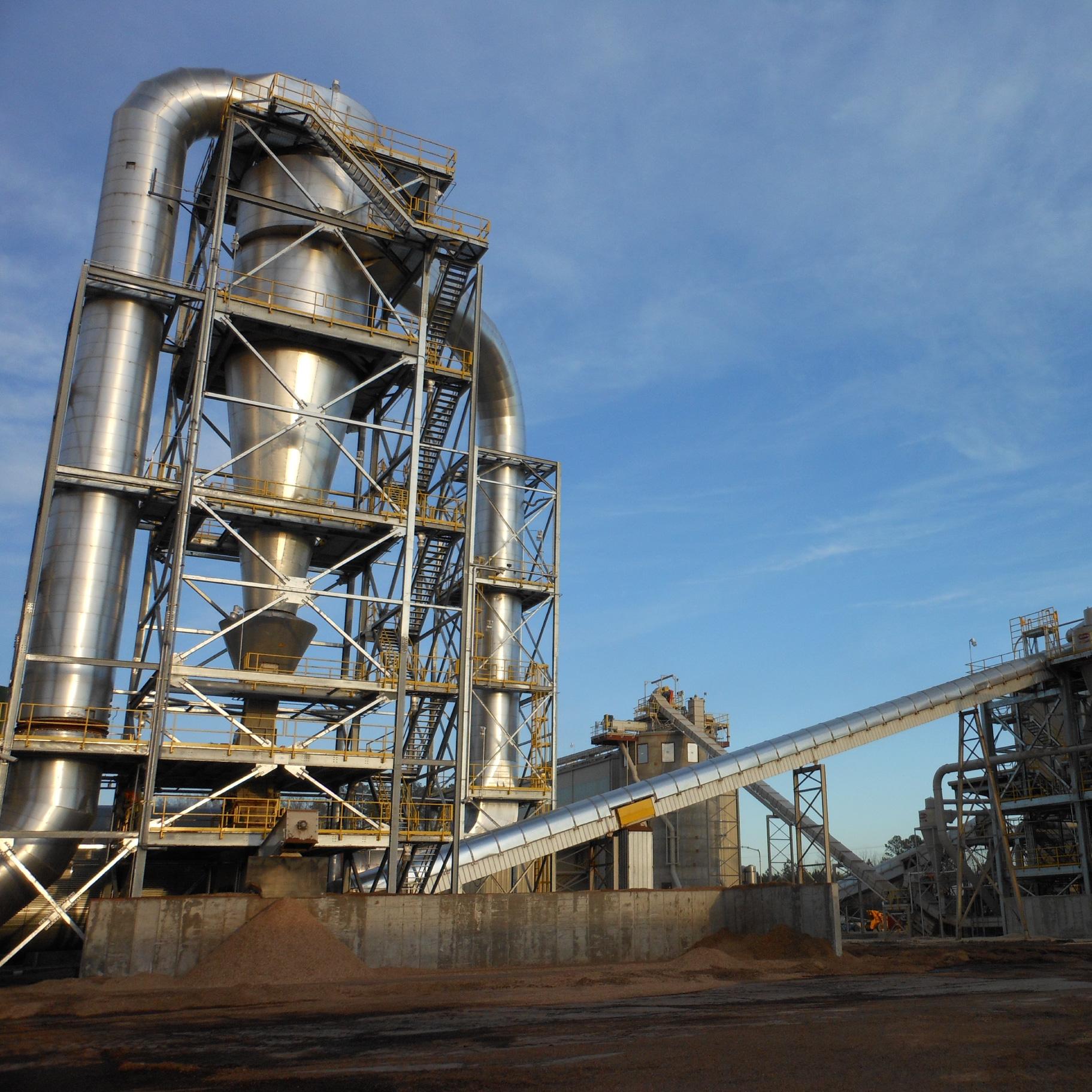 Photo By Enviva
The N.C. Department of Environmental Quality's Division of Air Quality (DAQ) issued a modified air permit for Enviva Biomass' Ahoskie wood pellet plant that will allow it to substantially increase the production of pellets from 481,800 oven dried tons to 630,000 oven dried tons per year and increases the percentage of softwood to a maximum of 100%.
"We are pleased to have received the Air Quality Permit for our Ahoskie plant following a thorough review by North Carolina's Department of Environmental Quality (NC DEQ), the EPA, and a public engagement process," said a company spokesperson. "This permit authorizes us to expand production at the plant and to install and operate additional state-of-the-art emission control equipment. We continue to invest in our plants by expanding their capacity to meet growing demand for renewable energy sources and modernizing them with the best-in-class emission control equipment."
The company representatived added that the process also entailed community engagement efforts. "We engaged with Ahoskie residents to share our planned expansion, address any potential concerns, and we responded to questions before we filed for the permit as well as throughout the entire permitting process to ensure broad public participation and local community support."
To ensure compliance with emission requirements, the facility must conduct stack testing if the monthly softwood content or the monthly production rate increases by more than 10%.
The Title V permit renewal requires the wood pellet manufacturing facility in Hertford County to install new air pollution control devices that will substantially reduce emissions of volatile organic compounds (VOCs) and hazardous air pollutants (HAPs). This equipment includes a regenerative thermal oxidizer and a regenerative catalytic/thermal oxidizer.
Once the new controls are installed and tested, Enviva Pellets Ahoskie will move from being a major source under the Prevention of Significant Deterioration (PSD) program to a minor source. The permit limits the facility's VOC emissions to less than 250 tons per year and HAP emissions to less than 10 tons per year of any one HAP and less than 25 tons per year for all HAPs combined.
The modifications in this permit will reduce emissions of nitrogen oxides and particulate matter, including fine particulate matter (PM2.5). The final permit includes conditions that ensure ambient levels of all pollutants beyond the facility's fence line comply with emission standards, including applicable health-based standards.
The issuance of this permit followed an extensive public engagement period during which DAQ solicited public comments on a draft of the air permit. The Division advertised the comment period in local media and conducted outreach to local governments, health departments, churches, libraries, housing authorities, community groups and the Meherrin Tribe. DAQ held an in-person public hearing in Ahoskie on Aug. 16, 2022, to hear directly from the community.
Division staff thoroughly reviewed the comments received on the draft permit during the public hearing and comment period. In response to community concerns, the permit was updated to require Enviva Pellets to submit a new fugitive dust plan to the Division within 90 days of installing the control devices. This plan must show how Enviva will maintain and operate its equipment in ways that ensure dust does not drift beyond the property boundary.
Residents concerned about dust emissions or other potential air quality violations from any facility are encouraged to submit a complaint to their nearest Division of Air Quality Regional Office. Concerns about dust at Enviva Pellets Ahoskie should be directed to the Washington Regional Office at 252-946-6481. All complaints are assigned for investigation.
Additional updates were made to the permit in response to public comment, including limits to HAP emissions during construction, new data collection requirements, new stack testing conditions, and other adjustments and corrections. DAQ sent the updated permit to the U.S. Environmental Protection Agency, which had no comments after a review of the permit.
DEQ heard additional community feedback during a special meeting of the Secretary's Environmental Justice and Equity Advisory Board on Nov. 17, 2022, and received additional recommendations from Board members. In response, DEQ staff met with Enviva representatives to convey concerns from the board and the community and discuss recommendations that fall outside of DAQ's current permit action. During that meeting, DEQ pointed to ways the company could voluntarily address concerns of neighbors near their facilities, including submitting a permit request to add fugitive dust plans at their remaining facilities, examining their best practices for trucks entering and exiting the site, adjusting the equipment used at night to alleviate noise concerns and conducting additional community engagement. The letter from the board, DEQ's response and the facility's response are available online.
The permit contains conditions that provide DAQ the compliance and enforcement tools necessary to ensure the facility is operating as represented in its permit application while complying with state and federal air quality regulations. The facility will be subject to unannounced compliance inspections and must follow all recordkeeping and reporting requirements.
Enviva, a global leader in biomass and the world's largest producer of wood pellets, utilizes logging cuts within 75 miles of each facility to manufacture pellets for sale in Europe, notably to Drax Global via the local Port of Chesapeake.
Have something to say? Share your thoughts with us in the comments below.