Nine-story mass timber apartment complex to be country's largest wood building
May 27, 2020 | 12:26 pm CDT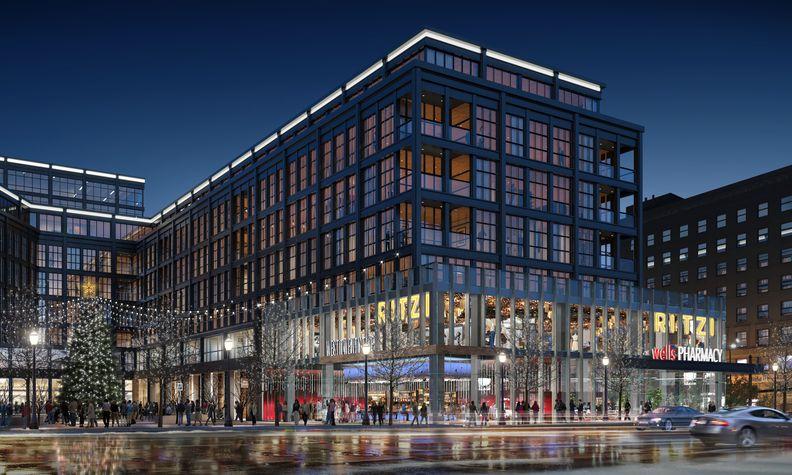 CLEVELAND, Ohio - In two years, Cleveland will be the home of the tallest wood building in the United States.
The nine-story Intro building from Illinois-based development firm Harbor Bay Real Estate will include 298 apartments, a retail space, and a venue for events. Construction for the $144 million project is underway. 
The Wall Street Journal reports that the building "is being built primarily with mass timber, a type of pressed wood that is gaining popularity as a climate-friendly alternative to steel and concrete."
Harbor Bay CEO Mark Bell told the Journal that he came up with the idea after attending conferences and touring wooden buildings in Europe, where construction with timber is mroe common.
The firm says the project is complicated, noting: "the wooden beams and floors are being manufactured in Austria and will be shipped to Cleveland by boat, via Amsterdam and the St. Lawrence River."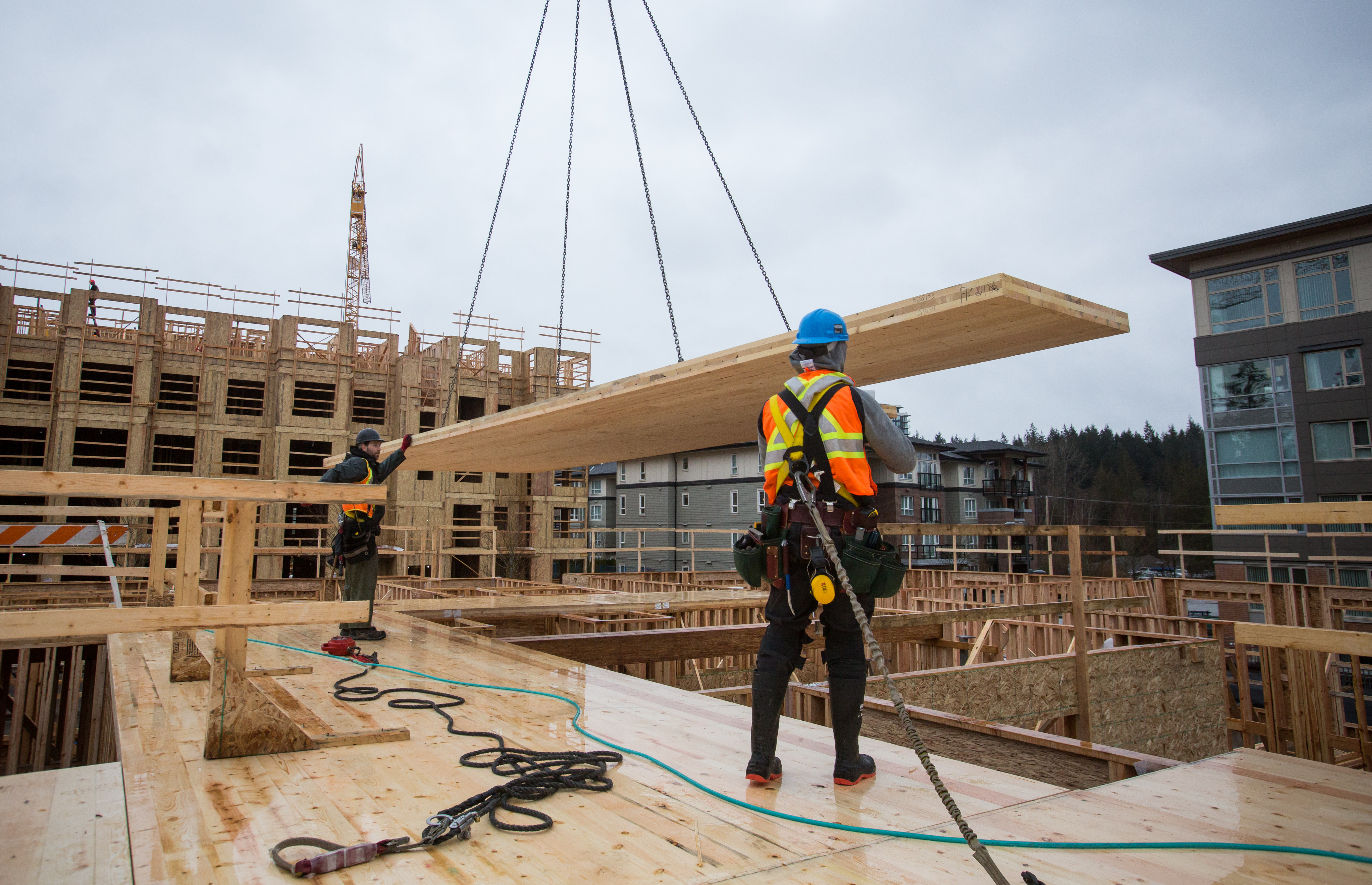 Photo by Canadian sustainable construction firm Adera
One common type of mass timber construction, cross-laminated timber, is a prefabricated panel of wooden boards fastened together perpendicularly to one another, with structural adhesives. It is being hailed by environmentalists and many engineered wood firms have added it to their product lineups, as CLT buildings are faster to construct, more energy efficient, and are comprised completely of renewable materials.
Have something to say? Share your thoughts with us in the comments below.