New residential furniture orders fall in August: Furniture Insights
October 31, 2022 | 3:26 pm CDT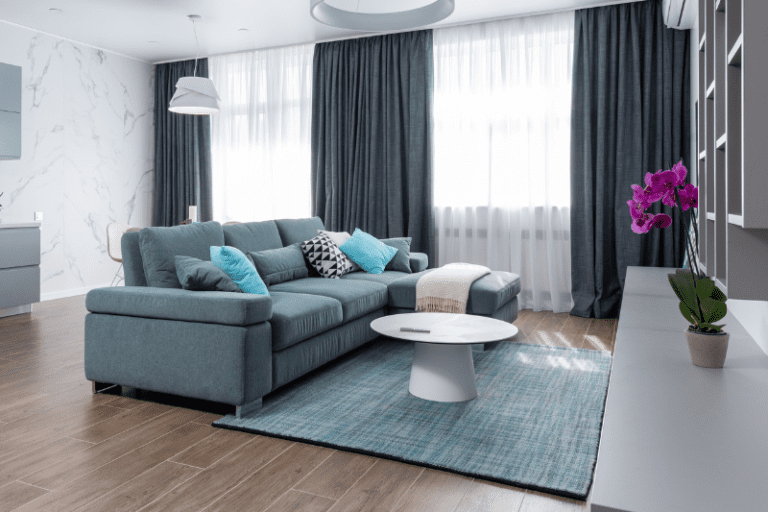 Photo By Smith Leonard
HIGH POINT, N.C. - New residential furniture orders dropped "substantially" in August, down 34% compared to 2021 figures and marking the eighth straight month of year-over-year double-digit declines, according to the latest issue of Furniture Insights produced by Smith Leonard. Orders were down for 84% of the survey participants.
Year-to-date new orders were down 29% from last year; for comparison, 2021 year to date was up 29% over 2020. "Remember that 2020 year to date included two months where the industry was basically shut down. So as has been the case, the numbers are difficult to compare," noted Ken Smith, managing partner at Smith Leonard. Approximately 91% of the survey participants reported new orders were down for the year to date.
"But remember that these new orders are net of cancellations and are also likely affected by some clean up of backlogs since backlogs are usually not part of the accounting systems," he said in the October Furniture Insights.
Shipments were up 9% over August 2021, with year to date figures up 6% compared to the same period in 2021. Year-to-date shipments were up for 70% of the participants. Backlogs in August were down11% compared to July, and were down 35% from last year, the report stated. "Hopefully, many participants are focusing on backlogs as getting a good handle on them is really important as we go through this recession or slow down and depend on backlogs to keep business going from a shipping perspective," Smith said.
"Receivable levels continue to be in line, increasing 3% over last year and up 3% from last month. Hopefully all are keeping customer's balances from getting aged out as business slows a bit at retail," he added.
Inventories remained high, up 37% from August 2021 and up 29% from July 2022. "We realize it is hard to cut off the supply chain especially when both products and materials have been hard to get, but hopefully these levels will drift down some as business continues to get back in line with whatever the new normal will be."
On an adjusted basis, sales at furniture and home furnishings stores were up slightly in September, 0.9%, compared to a year ago. For the nine months of 2022, sales were up 2% over the same period a year ago.
While the "buzz" has been generally positive following the High Point Market, Smith also noted, "Higher interest rates are still a drag on much of the spending of consumers. Whether the economy is in a recession or not, clearly parts of the economy are. We think the same is true for furniture. Not all segments are recovering as fast as others."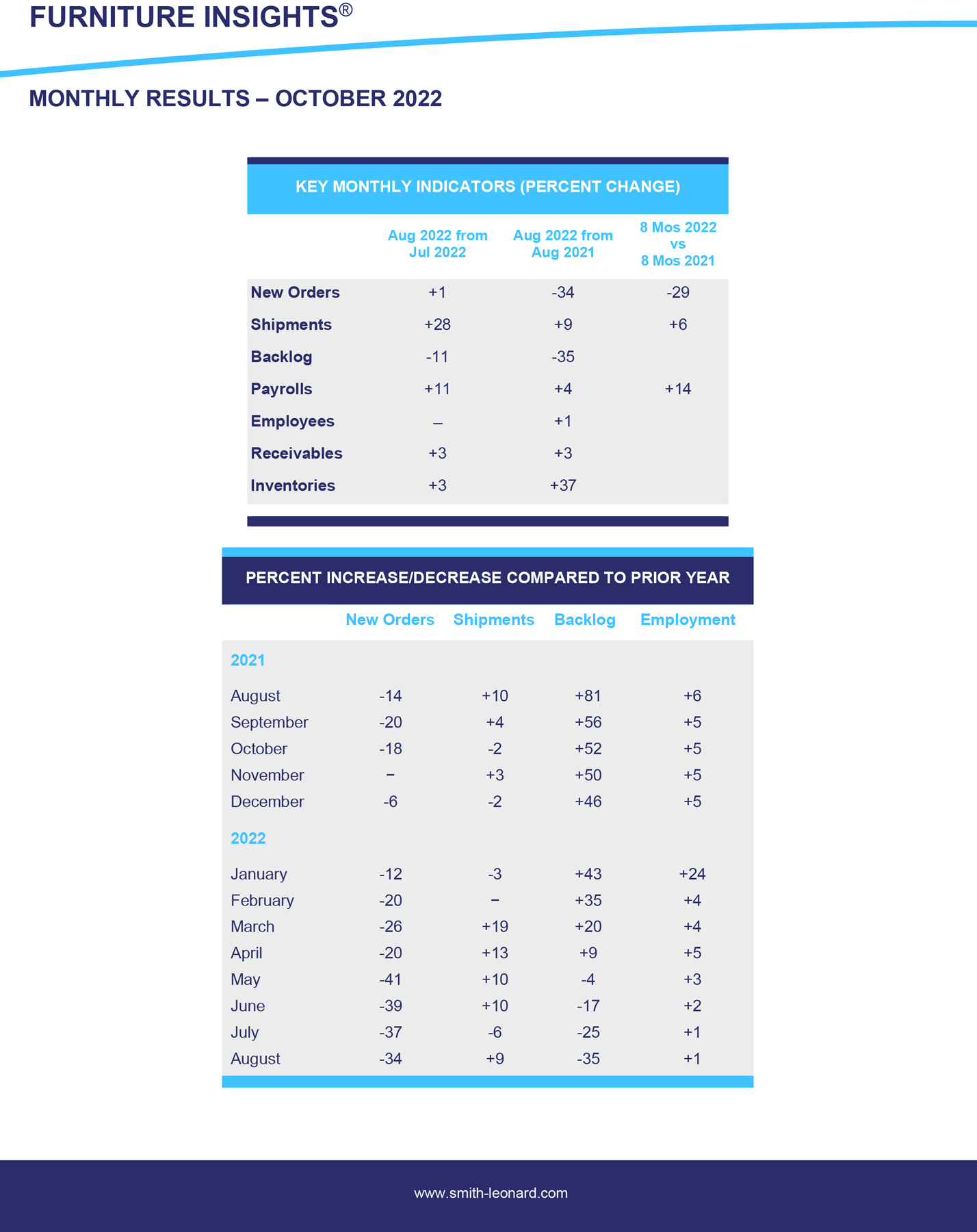 Have something to say? Share your thoughts with us in the comments below.