New residential furniture orders continue downward slide in July: Smith Leonard
October 3, 2022 | 9:03 am CDT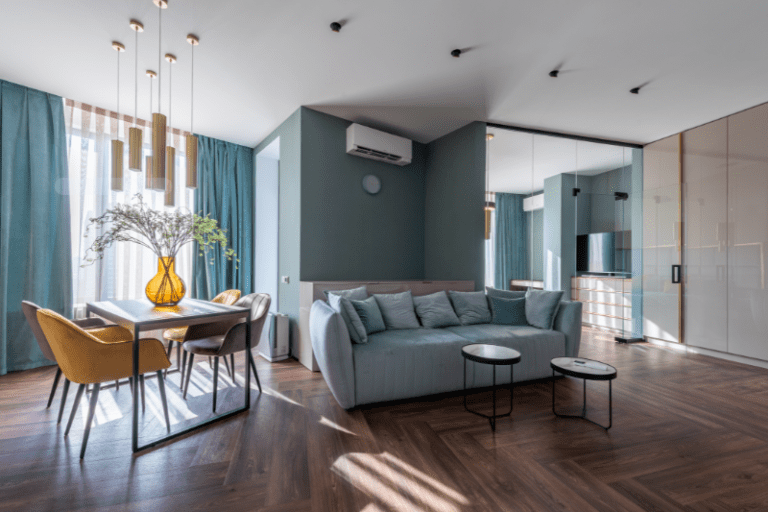 Photo By Smith Leonard
HIGH POINT, N.C. - New residential furniture orders continued their downward slide in July dropping 37% compared to July 2021 and marking a seventh straight month of year-over-year double-digit declines according to the latest issue of Furniture Insights produced by Smith Leonard. Just 12% of participants in the survey reported an increase in new orders for the month.
"[S]uffice it to say, comparison percentages are difficult to deal with these days. When 2022 is compared to 2021, it is clear business has not only slowed as we expected after the fantastic growth we had in 2020 and 2021 but also the slowdown in the economy as a whole has clearly affected the levels of business today," noted Ken Smith, managing partner at Smith Leonard.
"Obviously, we are in some turbulent times. Are we in a recession for the whole economy? While some indicators continue to say we are not, it sure is beginning to feel like we are."
Year-to-date new orders were down 29% from last year; in comparison, 2021 YTD was up 39% over 2020, which held even with 2019. "As we said earlier, the year-to-date comparison is probably the closest to something to look at as some of the cancellations have also been reported in earlier months," Smith noted in the September Furniture Insights.  Approximately 91% of the participants reported declines for the year to date.
Shipments were down 6% in July compared to 2021, but up 5% in a year-over-year comparison of the first seven months. Compared to June 2022, they dropped 26%.
Backlogs in July fell 7% from June 2022 and were down 25% from July a year ago, the report stated. "As we have noted before, the fall in backlogs relates not only to shipments exceeding new orders, but also are affected by cancellations and in our opinion, some cleanup of the backlog numbers after the crazy order rates over the last couple of years," Smith said.
"Receivable levels dropped 4% from July 2021 in line with the monthly decline in shipments but likely also affected by timing. It is difficult to tell from the shipment percentages, but what we are seeing, tells us that overall receivable levels are in good shape," he added. "Inventories on the other hand continue to be high, up 29% from last year. While there is an expectation that inventories needed to increase, at this time, it seems they are too high with reports of significant bulging warehouses at manufacturers and distributors, as well as retailers. We expect inventories need to come down."
On an adjusted basis, sales at furniture and home furnishings stores were up slightly in August compared to a year ago. For the eight months of 2022, sales were up 1.4% over the same period a year ago.
Smith noted, "[T]rying to make sense of the changes in the results is very difficult. As we talk with folks, most are using different methods of comparison, from adjusting order and shipment rates for price increases to comparing unit sales. We all know that unit sales on an overall basis are next to impossible, but any given company or division may be able to do so."
Looking ahead, he added, "There is some good news in that raw material prices seem to have leveled off with some reporting declines. Ocean freight has dropped significantly though domestic freight is still an issue. The shortage of drivers and higher gas prices continue to make domestic deliveries an issue.
"The fall High Point Furniture Market is coming on fast. Activity here is really starting to show. While most admit they have too much in their warehouses, one still has to look at new products and by the time most can be delivered, we hope some warehouse space has been opened up due to sales of merchandise. Once again, we hope that big sell-offs of inventory are done with a discount to move inventory versus price reductions. It has been too hard to get needed price increases, so we would encourage folks to be careful with how inventory is moved."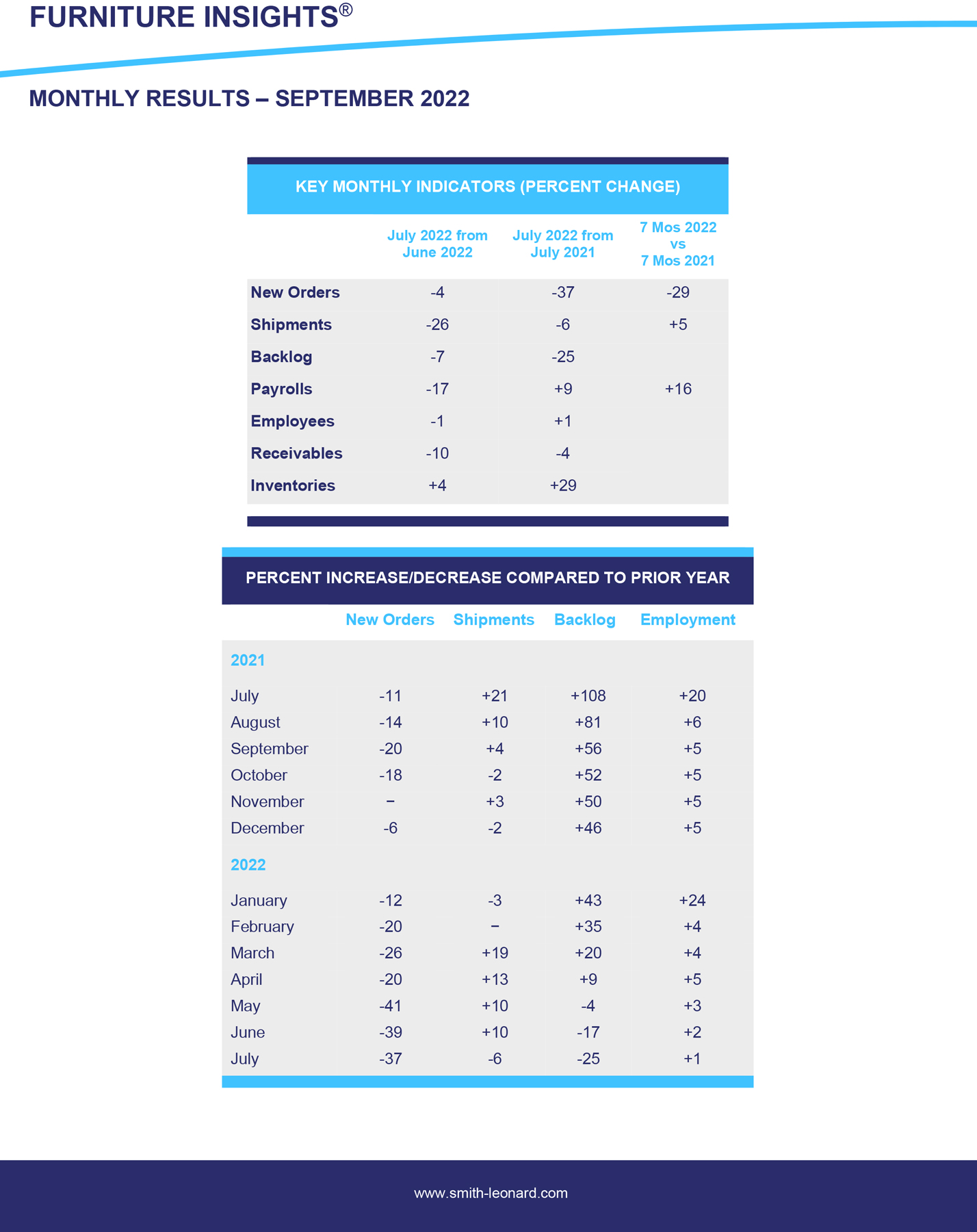 Have something to say? Share your thoughts with us in the comments below.