New construction drives Fortune Brands cabinetry business up even higher
August 4, 2017 | 10:36 am CDT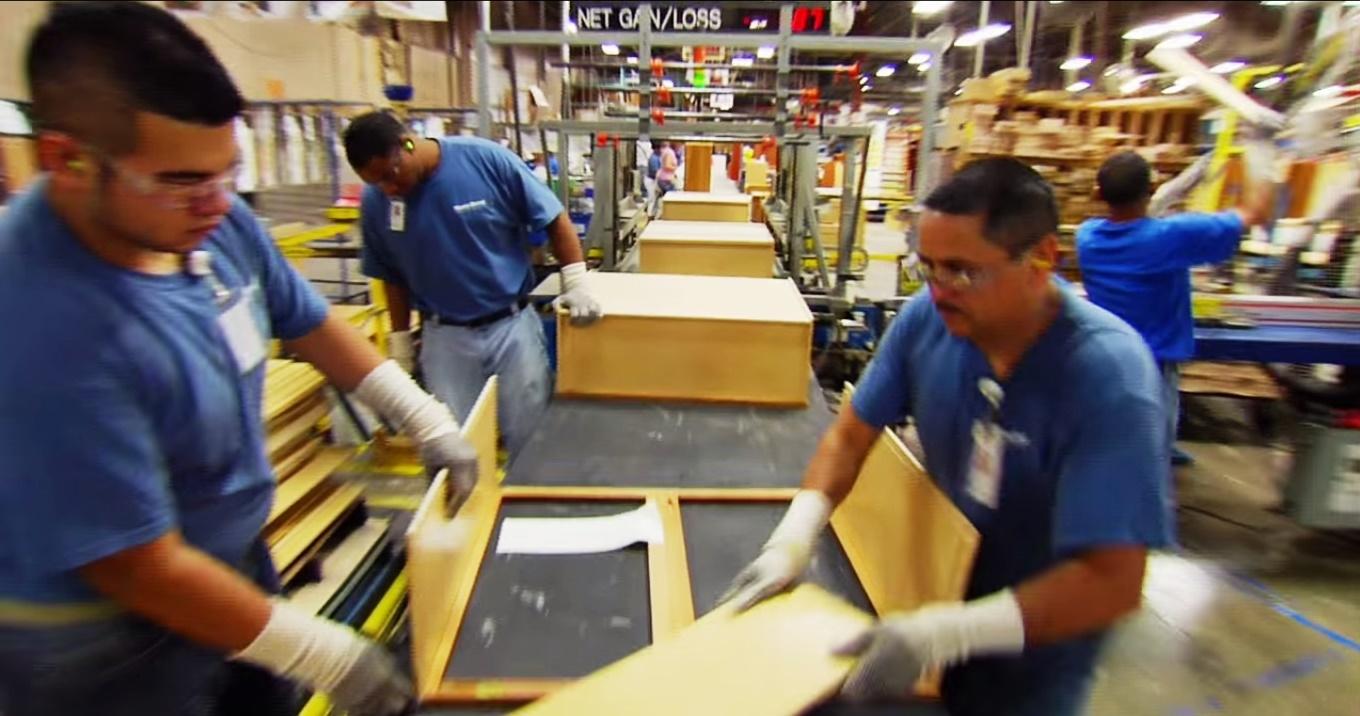 DEERFIELD, Ill.
- The business of Masterbrand Cabinets and lines of Fortune Brands Home & Security grew slightly or held steady in the second quarter, to $653.4 million,
an achievement compared to last year's hefty 17 percent increases that brought in $645.1 million. 
Operating income rose 6 percent to $88.7 million, indicating Fortune Brands is managing operations efficiently. Cabinet sales increased 1 percent against last year,  growth driven by strength in new construction and in-stock cabinets and vanities, partly offset by softness in higher-end repair and remodel and in Canada.
"Dealer sales were flat for the prior year where we were up 11 percent," says CEO Christopher Klein in an earnings call. "We continued to see strong demand for our new construction in core semi-custom product lines offset by some softness in our higher end product lines sold into more complex projects. We continue to feel good about our performance in the dealer channel even as we were flat in the second quarter against a tough 11 percent comp. We are working with the strongest dealers and every MSA across the country and are selling more brands into these dealerships. Our focus on profitable growth is working in this higher margin channel, where our dedication to high levels of service is a sustainable competitive advantage.
"Sales of our in-stock cabinets and vanities, which are sold through home centers grew high-single digits. New product introductions lifted ASPs and new programs with our retail partners are performing well. This is a clear area of strength in our cabinets business and growth should continue to be solid going forward as we leverage our product innovation and our logistics expertise.
"The remaining part of our Cabinets business which includes home centers, semi-custom, builder-direct in targeted markets in Canada was down slightly. Our builder-direct business grew strong double digits and our disciplined approach to growth in targeted markets resulted in share gains and continued margin improvement. Sales growth in this area was offset by Canada, which declined double digits. Canada has now had five quarters of negative growth due to soft new construction market in the central provinces, our exit of some low margin retail product lines and the impact of currency. At the beginning of the year, we began refocusing this business and accelerated the exit from some product lines. This will result in a cleaner, more focused business going forward and we project mid-single digit growth in the second half of 2017 with a stabilizing market backdrop.
In summary, our core cabinets business excluding Canada and premium was up 4 percent. Given our strong execution and the easier comps in the second half of the year, we expect full year Cabinets sales to be in the mid-single digit range with a significant pick up in the second half. Importantly, we continued to grow our operating margins as planned. We remain on track for the year end guidance. And our focus on profitable growth has us growing share in the most attractive parts of the market and continuing to de-emphasize other areas with less attractive margins."
Transcript courtesy Seekingalpha.com
Have something to say? Share your thoughts with us in the comments below.