New campaign boosts lumber industry careers
June 23, 2020 | 1:53 pm CDT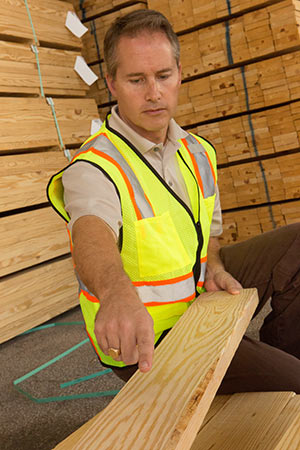 The new Keep Up campaign aims to help the general public, educators, students and soon-to-be graduates learn more about the promising career opportunities lumber offers and how the industry is one of our greatest tools to combat climate change.
With the new campaign, the North American Wholesale Lumber Association is focusing on an industry that provides competitive benefits and salaries, diverse opportunities, innovation, and an effective way to contribute to a healthier planet. 
Forests are a highly renewable resource, and they're also the world's front line in actively pulling carbon from the air. Innovations in engineered wood products are allowing architects, engineers and contractors to replace less sustainable materials such as concrete and steel with wood.
"Increasing awareness of innovations like cross-laminated timber, I-Joists and laminated veneer lumber facilitates the use of building materials that are much stronger than traditional wood products, promotes a more responsible use of the wood fiber resource and supports local economies and highly skilled workforces," said 2020 NAWLA chair Tom Le Vere, president and shareholder, Weekes Forest Products, Inc. "The result is a leading-edge industry teeming with career opportunities and ways to be responsible and sustainable." 
Keep Up encourages younger people and an emerging workforce to explore educational tools, job network and rewarding possibilities available. It highlights innovation, sustainability and diversity within the sector, painting a picture that goes beyond outdated stereotypes. See http://careersinlumber.com
Have something to say? Share your thoughts with us in the comments below.