MultiCam's New Vice President of Sales Has Robotics Background
November 19, 2014 | 4:08 pm CST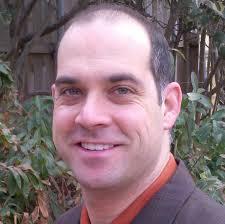 DALLAS, TX – David Scheffrahn was named VP Sales at CNC cutting machinery maker Multicam. His background includes more than 15 years of sales of robotic capital equipment for Motoman, ITW Building Components Group, and Rethink Robotics.
Prior to accepting a position at MultiCam, David Scheffrahn was the National Account Sales Manager for Rethink Robotics, Inc. (www.rethinkrobotics.com) a hardware startup based in Boston, MA who had brought to market a revolutionary robot called Baxter. Baxter is a low-cost robot for simple manufacturing tasks that is designed to work alongside people in an interactive way without the requirement for safety cages.
David comes to Multicam with more than fifteen years of sales experience in the robotic capital equipment business having worked for Motoman (industrial robots), ITW Building Components Group (robotic lumber saws), and Rethink Robotics (collaborative robots).
"I am very excited about what MultiCam, Inc. has accomplished and feel that what I have to offer the team is a great match for their goals over the next few years. MultiCam has great products, people and a can do attitude. I cannot wait to dive in!"
ABOUT MULTICAM, INC. Since 1989, MultiCam Inc. has manufactured over 10,000 CNC (computer numerical control) cutting solutions for various industries around the world. The innovative company integrates advanced technology and value into highly productive systems that are easy to use and built to last. MultiCam manufactures CNC router, laser, plasma, waterjet and knife cutting machines at its 135,000-square-foot facility in North Texas. A global network of experts supports MultiCam. This includes 60 locations worldwide with 20 Technology Centers across North America.
Have something to say? Share your thoughts with us in the comments below.