More than $41 million earmarked for Oregon mass-timber industry
September 8, 2022 | 1:14 pm CDT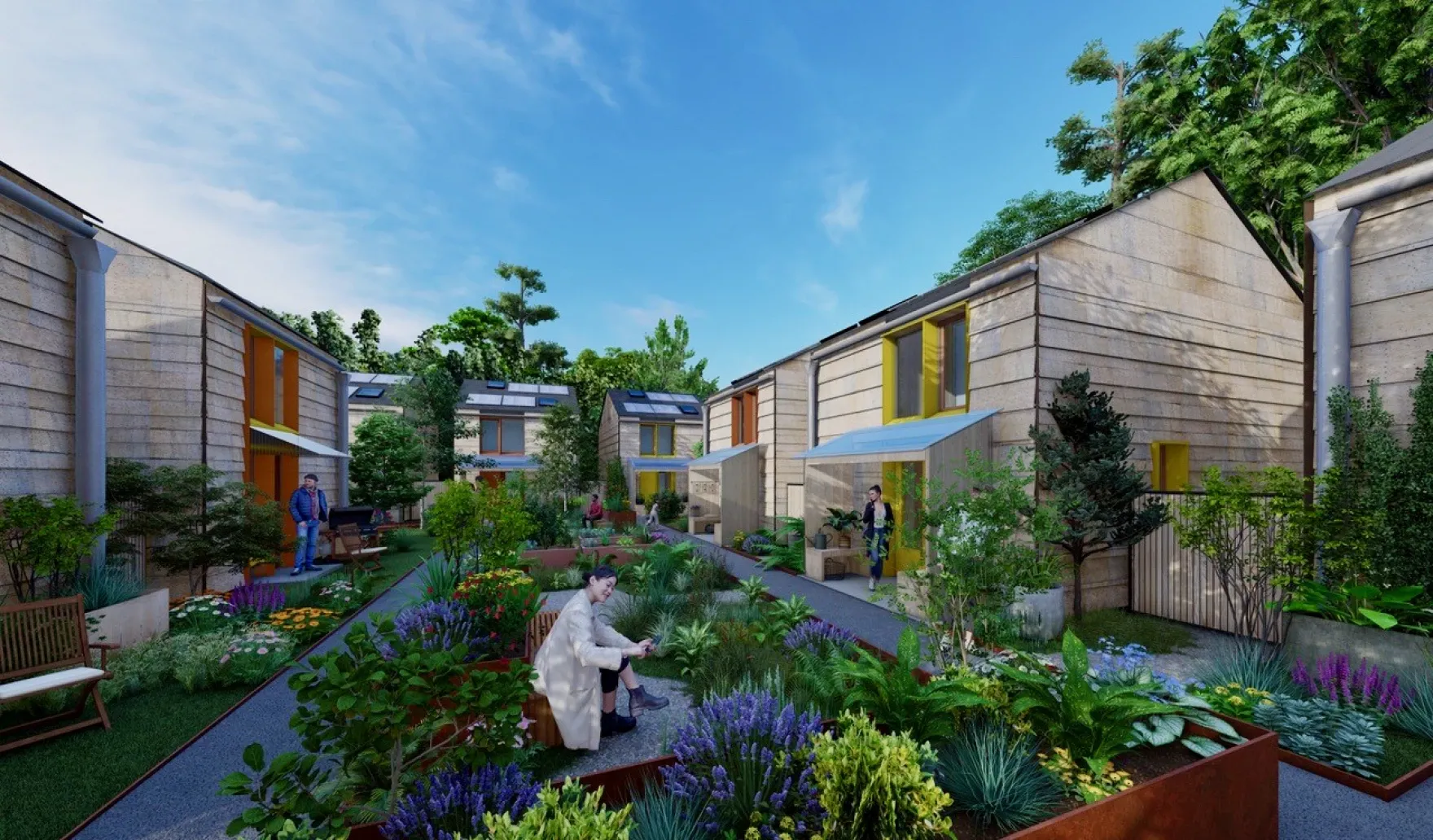 Photo By University Of Oregon
The U.S. Economic Development Administration (EDA) has awarded the Oregon Mass Timber Coalition (OMTC) $41.4 million to develop and expand Oregon's emerging mass timber industry. The award was announced September 2, 2022, and addresses three significant issues across Oregon:
A worsening housing crisis
Increasing threats of wildfires
The need to create good-paying jobs in communities recovering from the pandemic
The EDA grant will support university research involving the use of mass timber in housing; spur the development of a factory by the Port of Portland to produce mass timber housing; fund forest restoration projects in the Willamette National Forest; jump-start public-private partnerships to grow employment in the creation and use of mass timber in housing; and support efforts to modernize building codes in Oregon communities impacted by recent wildfires to enable recovery efforts using mass timber products in housing.
Universities earn grants
The University of Oregon and Oregon State University were awarded $24 million dollars in Build Back Better grants last week to support mass timber research. The money will go to the TallWood Design Institute, a collaboration between the UO and Oregon State University to support Oregon's mass timber industry. OSU will receive $8 million.
Of the UO funds, $14.6 million will go toward the Oregon Acoustic Research Laboratory and $2 million is destined for affordable housing prototyping using mass timber, an application that uses solid wood panels that are prefabricated using digital workflows. Both programs are part of the College of Design and contribute to the institute.
"The UO and OSU, through the TallWood Design Institute, have been essential to the development of the modern mass timber industry in Oregon through our research and development," said UO architecture professor Judith Sheine, design director for the institute. "Combined with the funding that will support smart forestry research, a new fire testing facility, and modular mass timber housing testing at OSU, and UO's acoustic research lab and prototypes for affordable housing and retrofits, we will continue to advance our R&D work into the future to provide benefits for Oregonians."
In addition to the UO and OSU, the Oregon Mass Timber Coalition includes the Port of Portland, Business Oregon, the Oregon Department of Land Conservation and Development, and the Oregon Department of Forestry.
"This grant will provide a tremendous lift to the TallWood Design Institute, which already leverages the expertise and collaboration of researchers at the University of Oregon and Oregon State University," said Patrick Phillips, interim president of the UO. "It will also benefit the entire state of Oregon, driving innovation and helping to increase our housing supply in a sustainable way."
Over time, the funds will contribute to employment growth in construction, manufacturing and sustainable logging, while helping develop energy- and seismic-resilient mass timber for affordable housing.
"I think we've been enormously effective in jumpstarting and advancing these mass timber industries in Oregon, but there's still a huge amount of work to be done and enormous opportunity," said Judith Sheine, a design professor at the U of O and a director at the TallWood Design Institute, which won the grant.
"If we can find a way for it to actually compete with lightwood frame," she said, "we can make housing that will create more jobs, help the environment and, we hope, create some beautiful, resilient housing."
Sheine said the technology aims to be more fire and earthquake resilient than traditional materials, and, "You can use small diameter logs, and increasingly we're testing low-value species like ponderosa pine, and others that are being pulled out of forests, to help forest health and reduce wildfire risk."
The grant will fund a fire testing chamber in Corvallis and an acoustics testing lab in Eugene.
The TallWood Design Institute was founded in 2015 when it first received funding from the Oregon legislature. Sheine noted, "We've jump started the industry in the U.S. and made Oregon the epicenter of mass timber product development, design, engineering, and construction."
As part of the grant, the UO will create mock-ups of panelized workforce housing using prefabricated panels with insulation and cladding applied and then assembled in the field.
Have something to say? Share your thoughts with us in the comments below.