MooreCo Furniture Fined by OSHA Over Machine Injuries to Workers
December 8, 2015 | 11:16 pm CST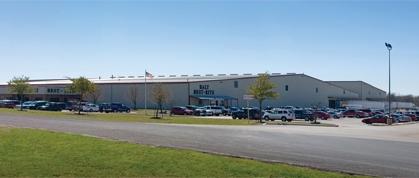 TEMPLE, TX -  Furniture manufacturer MooreCo Inc. exposed workers to hazards twice in 14 months, says OSHA, fining it and its temporary staffing agency Manpower Group US Inc. in Temple, Texas, $161,000.
Twice in 14 months, MooreCo Inc. temporary workers were seriously injured when inadequately guarded machines pulled them in, removing skin from the wrist up to the shoulder in the most recent incident, and from the wrist down in an earlier incident. As a result of the earlier incident, the employee's fingertips were also amputated.
Following a U.S. Department of Labor Occupational Safety and Health Administration inspection, the agency cited MooreCo on Nov. 12 for three repeated and six serious violations and placed the company in its Severe Violator Enforcement Program. OSHA cited repeated violations for exposing workers to moving machine parts and failing to shut down machinery properly. The serious violations involved failing to conduct periodic inspections of energy control procedures to ensure machines would not start up during servicing; using personal protective equipment for corrosive chemical splashes; and repairing recognized electrical hazards.

The May 2015 OSHA inspection at MooreCo was in response to an employer referral under new agency injury reporting requirements.

"These violations exposed workers to dangerous moving machine parts that threaten life and limb," said Casey Perkins, OSHA's area director in Austin. "Placing MooreCo in the SVEP means the agency will not tolerate excuses and will hold the company accountable for exposing workers to avoidable hazards."

The agency also cited Manpower Group US Inc., the temporary staffing agency providing MooreCo with workers, for one repeated violation for failing to provide machine guarding.

Proposed fines for MooreCo's health and safety violations total $122,500 and $38,500 for Manpower.

Including temporary workers, MooreCo employs approximately 460 people at its Temple furniture manufacturing plant. Balt and Best-Rite have been manufacturing quality commercial and educational products for several decades and have been operating under a new organizational name, MooreCo Inc., since 2007.
MooreCo and Milwaukee-based Manpower Group  have 15 business days from receipt of their citations to comply, request an informal conference with OSHA's area director in Austin, or contest the citations and penalties before the independent Occupational Safety and Health Review Commission.

 Source:  www.osha.gov.
Have something to say? Share your thoughts with us in the comments below.