Milwaukee Tool plans new hand tool plant in Wisconsin
January 27, 2020 | 3:09 pm CST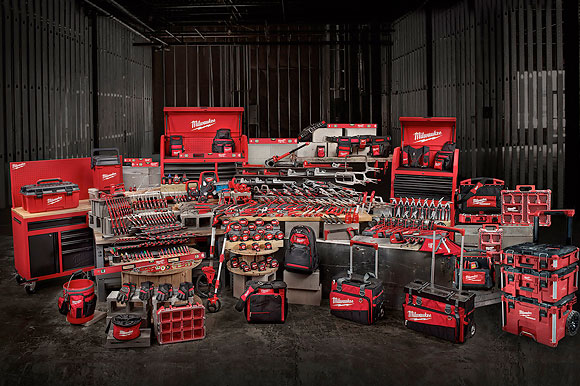 MILWAUKEE, Wis. - Milwaukee Tool announced it will make an initial investment of nearly $26 million and build a new manufacturing plant in West Bend, Wisconsin. The first phase of construction will include a 75,000-square-foot building, that can be expanded to 225,000-square-feet. Plans call to break ground in April, with mass production to begin in early 2021.
The new production facility will be located 20 minutes from Milwaukee Tool's global headquarters in Brookfield and will be used to manufacture new-to-market hand tools for professionals. The new factory will create 50 highly-skilled manufacturing jobs initially, with plans by Milwaukee Tool to hire 100 by the end of 2025.
"With a focus on core users in the electrical, plumbing, and mechanical trades, our strategy for hand tools from the beginning has been to disrupt the market with superior performance, quality, and user-driven feature sets," said Tim Albrecht, president of Hand Tools for Milwaukee Tool. "As we continue with that strategy, we are thrilled to invest in state-of-the-art technology and equipment, and a skilled labor force – right in the heart of Wisconsin – to deliver the next wave of hand tool innovation to the industry."
"We will continue to invest, we will continue to grow, and we will continue to change the game," added Steve Richman, Milwaukee Tool group president. "In 2020 alone, we will invest over $100 million, and create 350 jobs in the United States to diversify our operations and better serve the professional trades."
Milwaukee Tool currently has domestic manufacturing and distribution operations in Greenwood, Olive Branch, and Jackson, Mississippi, as well as in Mukwonago and Sun Prairie, Wisconsin. Along with the new hand tool manufacturing plant in West Bend, the company in 2020 plans to expand operations in: Cookeville, Tennessee, for power tool manufacturing and assembly; Sun Prairie for accessories manufacturing and; Olive Branch, for a new 766,000 square foot distribution facility.
The company noted it has grown from 190,000 square feet and 300 jobs in Brookfield in 2011, to 390,000 square feet and more than 1,400 jobs this year. In December 2019, Milwaukee Tool announced it was expanding its footprint in southeastern Wisconsin with a $100 million new campus in Menomonee Falls, and the $7.5 million expansion of its Imperial Blades manufacturing operation in Sun Prairie. Milwaukee Tool said its investment will lead to the creation of 870 new jobs by 2025.
Headquartered in Brookfield, Wisconsin, Milwaukee Tool is a subsidiary of Techtronic Industries Co. Ltd. (TTI).
 
Have something to say? Share your thoughts with us in the comments below.