MiLL training center seeking lead instructor for wood manufacturing
February 1, 2018 | 4:38 pm CST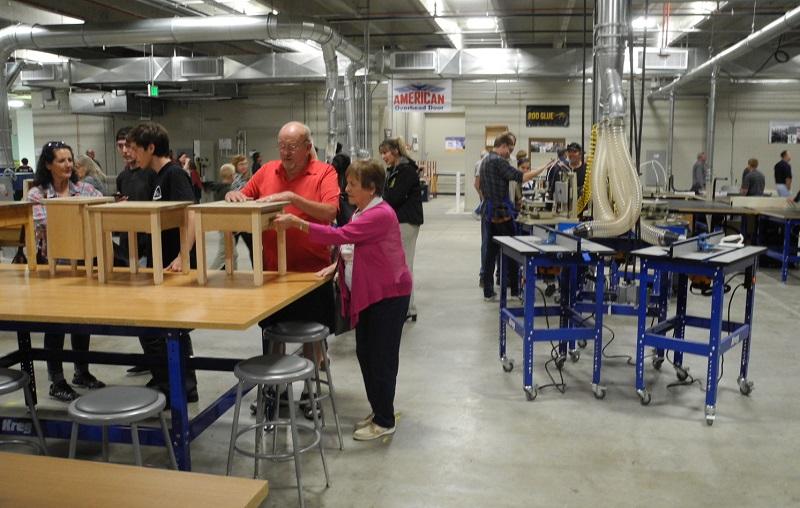 COLORADO SPRINGS – The Peyton School District is looking for a lead teacher to oversee their Woods Manufacturing Program known as the MiLL (Manufacturing industry Learning Labs). The MiLL features over three million dollars of state of the art technologies housed in a 46,600 square foot facility. The labs include Woods Lean Manufacturing, Finishing Technology, and Building Trades. The MiLL is located in Colorado Springs, within the Widefield School District. The MiLL is a partnership between the Peyton and Widefield School Districts and the woods industry.
The person sought will provide classroom instruction and lesson plans for woods manufacturing classes, oversee the woods manufacturing staff to include teaching staff, interns, and adult volunteers, and manage classrooms.
Job functions include: Instruct, using the woods manufacturing curriculum, meeting individual needs and interests of students; Instruct and monitor students in the use and care of manufacturing equipment, hand and power tools, and materials; Assure the safety of students by demonstrating and using proper safety procedures; Administer tests to evaluate student progress; Record daily attendance, tests, scores and issues reports; and establish and enforce rules for behavior and procedures for maintaining order among students.
This position is being held by Dean Mattson, and the new person will allow Mattson to work more closely with the MiLL's industry partners and consult with education and industry leaders to place the model into their organization.
Mattson opened a woods manufacturing education center at Peyton High School in Peyton, Colorado, and then the MiLL. Both programs were to function as models for education.
The next phase is to use these functioning models to allow others to follow in other locations.
Contact Dean Mattson, MiLL president, [email protected], phone 719-749-2330. See www.themillco.org.
To start the process, download the application, http://www.peyton.k12.co.us/employment-application/
Have something to say? Share your thoughts with us in the comments below.