Massive Fire Destroys Former Michigan Woodworking Plant
April 15, 2015 | 11:38 am CDT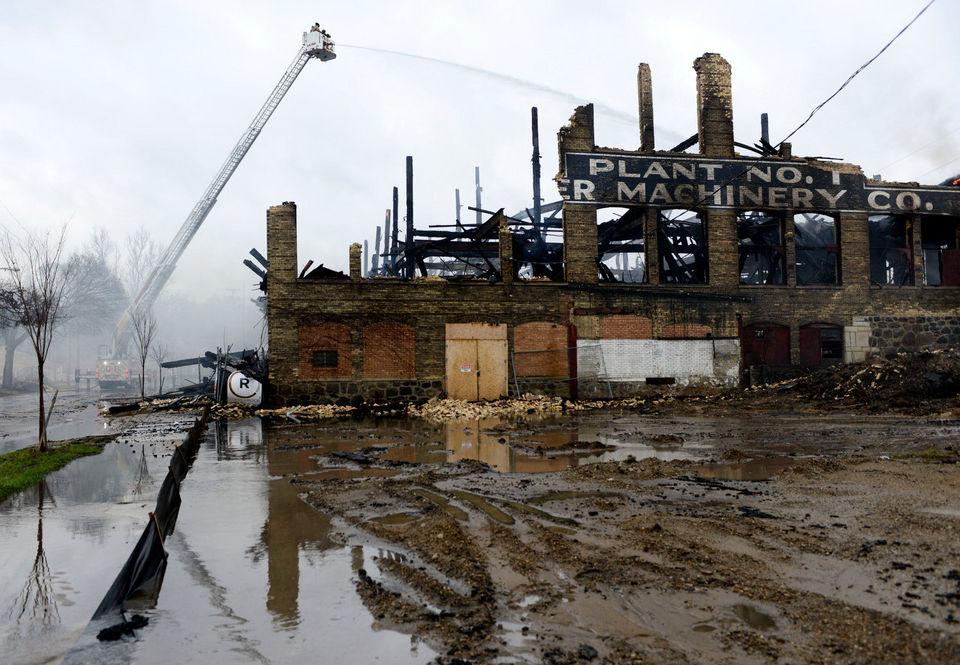 GRAND RAPIDS, MI - Owners of the former Oliver Machinery Co. building are "devastated" by an overnight fire on Monday that ruined their plans to redevelop the 110-year-old factory, the Grand Rapids Press reported.
"We are grateful no one was in the building at the time of the fire," a spokesperson for The Dutchman's Olive LLC, said in a statement. "We had purchased the building in 2014 with the goal of breathing new life into this incredible historic building. Phase one demolition and construction was nearing completion," the statement said, adding that no demolition or construction work had occurred over the weekend.
"We were in the process of developing a site master plan for what we intended to be a mixed-use facility," the owners told GRP.
Deemed as a total loss, the building had been home to Oliver Racing Products, a successor of the Oliver Machinery Co., until 2013, when the company was sold and its new owners moved production to Charlevoix.
Have something to say? Share your thoughts with us in the comments below.