Maker of dust collection ducting invests in $5.5 million plant expansion
February 17, 2022 | 3:38 pm CST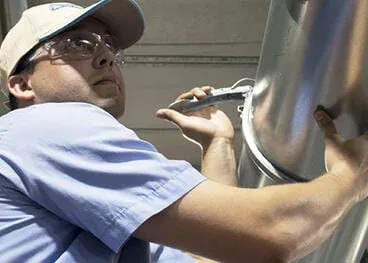 THOMASVILLE, N.C. – Nordfab, a manufacturer of dust collection ducting, plans to invest more than $5.5 million to expand its ductwork manufacturing operation in Thomasville, N.C.
Founded in 1979, Nordfab is the largest American manufacturer of clamp-together ducting used in dust collection/process ventilation installations in a wide variety of industries, including the woodworking industry where Nordfab's Quick-Fit Ducting brand was introduced in 1990. Nordfab products are distributed by a network of authorized dealers across the world. 
Expansion of the Thomasville location will increase Nordfab America's manufacturing footprint to 180,000 square feet of production and warehouse space. Included in the project with the additional product storage and production space are a rooftop solar array and additional material handling automation.
The planned rooftop solar system of 1,050 kW will produce an estimated 1,417 Megawatt-hours of electricity per year.  This will cover roughly 47% of the estimated energy consumption at this location By installing over 1 Megawatt of solar, Nordfab will have one of the top 5 largest rooftop solar installations in the community.  
Have something to say? Share your thoughts with us in the comments below.