Maine woodworking shop named a top Etsy business
May 7, 2021 | 7:39 am CDT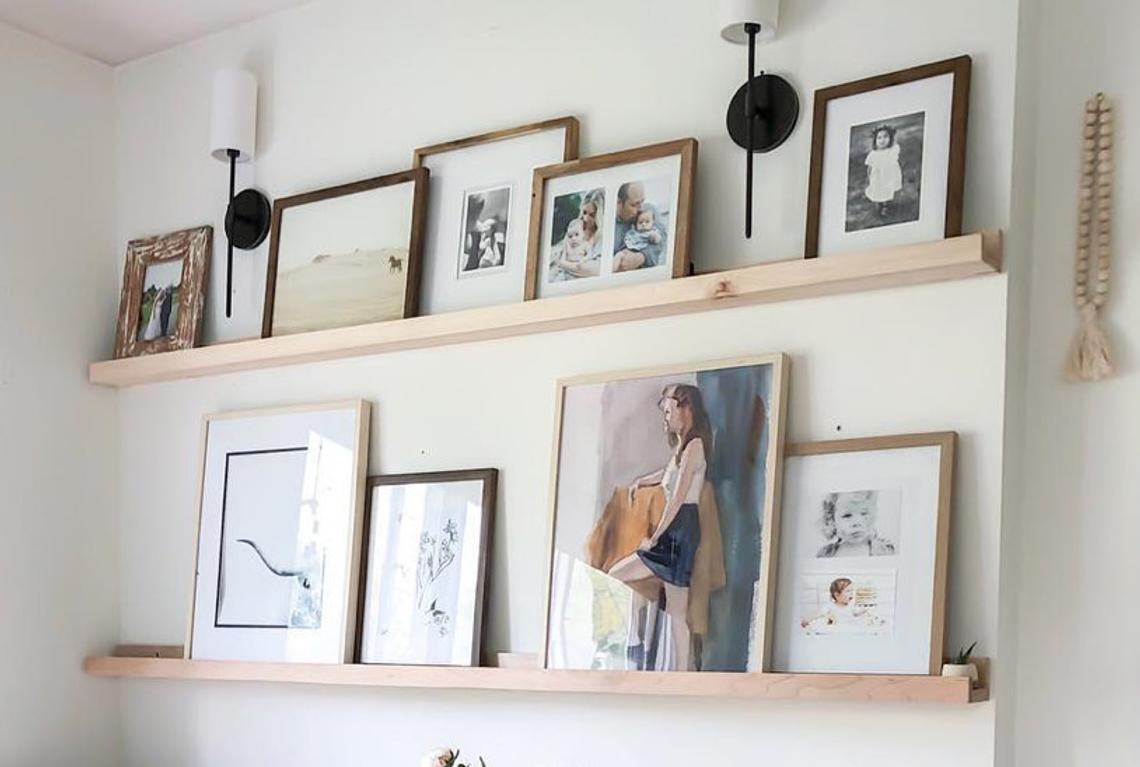 NEW GLOUCESTER, Maine -- Leaving the corporate world and teaching to start a small woodworking shop has paid off for a couple in central Maine.
Ross and Carie Gauvin both left comfortable careers when their woodworking business, Rowe Station Woodworks was transported to success on the wings of Etsy. This week, as part of Small Business Week, Etsy named the Gauvin's shop as the top Etsy shop in Maine while recognizing one Etsy business in each of the 50 states.
The whole thing started with a dining table. Ross told the Lewiston Sun Journal that he wanted to create a focal point for their new house when they moved into it in 2015. So, he decided to build the dining table himself.
"I had no carpentry experience — I learned everything the hard way," he told the Sun Journal. "That was my school: The Hard Way. I actually prefer to learn that way. It's not always the prettiest way to learn, or the most exciting, but it's one of the ways you learn best."
He built the table, posted pictures online and friends asked if he would make one for them. By 2017, the operation was so successful that Ross left his corporate job at Apple, and Carie left her teaching job the next year to make Rowe Station Woodworks their primary focus. In a somewhat ironic homage to his former employer, Ross quotes Apple founder Steve Jobs on the Rowe Station Woodworks website: "The only way to do great work is to love what you do."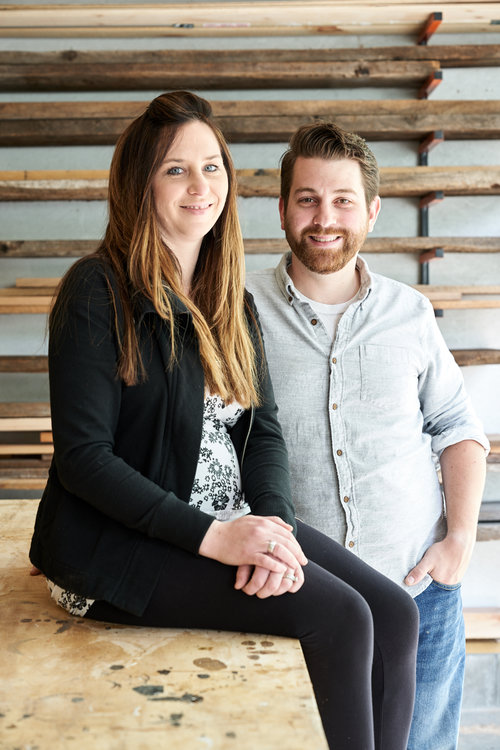 The couple did other woodworking projects on their new home and found they really liked to work together and loved working with wood. "Now, we are proud to say that we are a husband and wife team built on quality, craft, and fun — making handcrafted pieces that will stay in your family for generations," says a statement on their website. "With living in the beautiful state of Maine and being inspired by the Shaker community and craftsmanship in our area, we do what we love every single day!"
And a funny thing happened along the way. The custom furniture that started the business was completely replaced by a new product that became a hit on Etsy: floating shelves. The Gauvins started making floating shelves when they bought some for themselves and were unhappy with what they had bought. They now offer more than a dozen different types, all sold through their store on Etsy.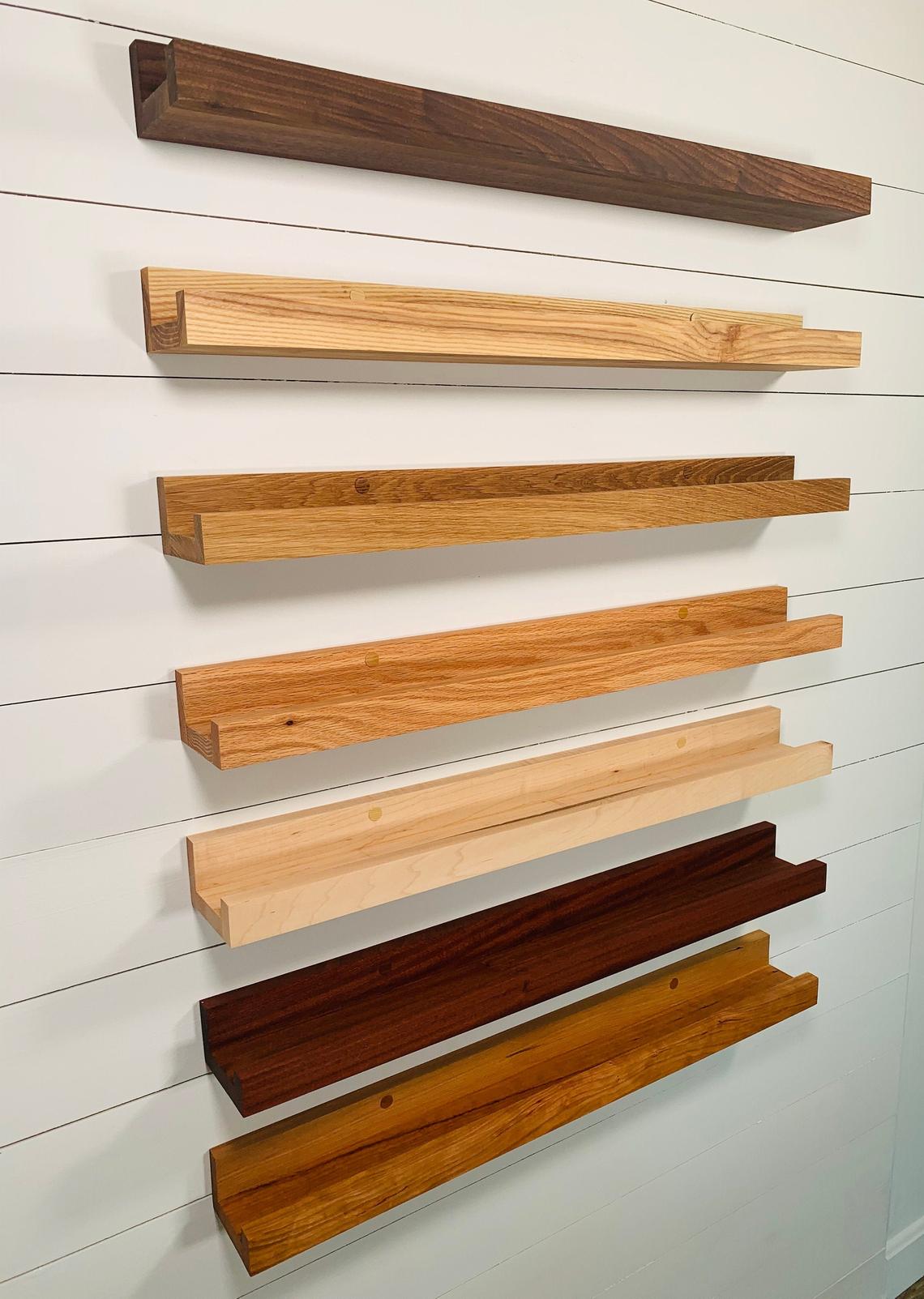 One thing that sets their shelves apart is that they use a wide variety of different wood species so they can better match the wood to a customer's home. They currently make more than 1,500 shelves a month with units ranging from 1 to 7 feet long, and they are back ordered for two months by the demand. Last summer, fueled by pandemic buying, their business grew 700 percent. Their goal is to get production up to 2,000 or 2,500 units a month to shorten lead times.
To do that, they plan to build a new shop and hire three employees by the end of 2021. They currently work out of converted garage off their home, where they have made more than 9,000 sales on Etsy since 2016. Besides Etsy, they also sell in various stores and galleries across the country.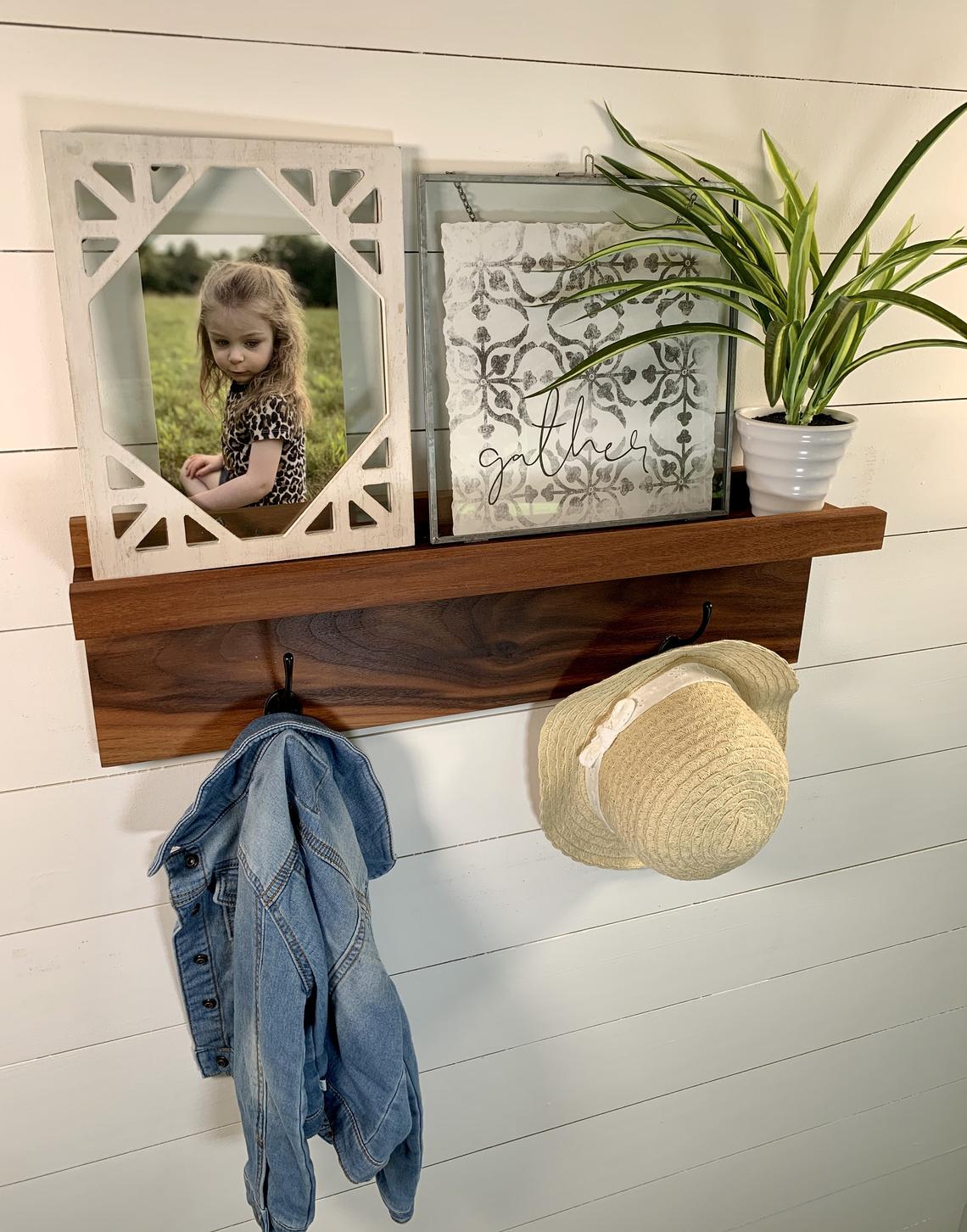 "We work constantly," Ross told the Sun Journal. "My wife and I set up at night and we have what we call customer service hour, which is where we sit in front of the TV with a Celtics game on or something like that and we respond to emails and quotes, orders for the week."
You can visit the Rowe Station Woodworks Etsy store at https://www.etsy.com/shop/rowestationwoodworks.
Have something to say? Share your thoughts with us in the comments below.