Made-in-Massachusetts cabinet company keeps costs low by buying domestic materials
August 5, 2019 | 9:33 am CDT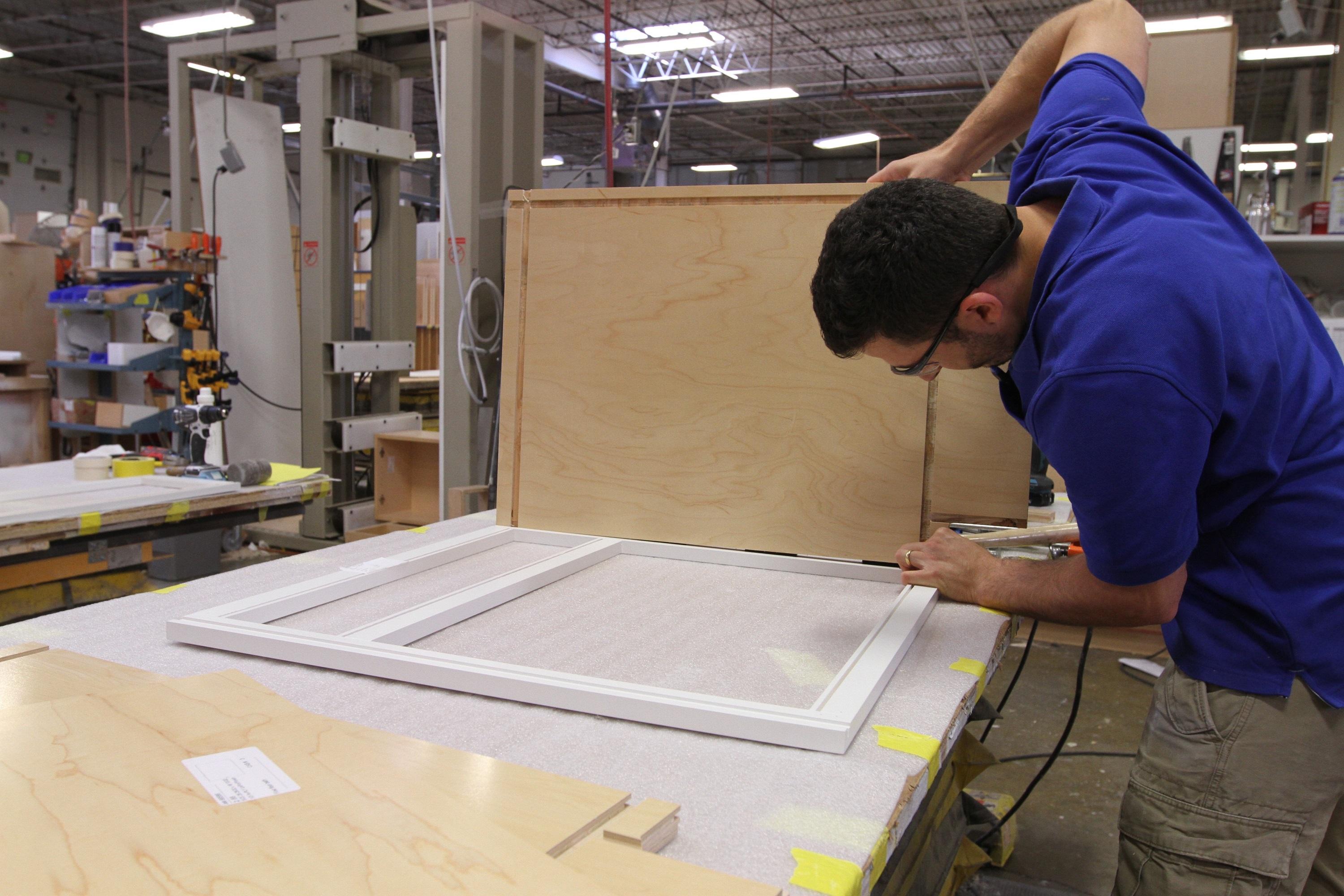 NORWOOD, Mass. -- Metropolitan Cabinets & Countertops is holding the line on costs by sourcing domestic materials and avoiding import tariffs.
Metropolitan has been locally manufacturing cabinets for kitchens and bathrooms in Norwood since 2005, and is celebrating 35 years in business this year. Metropolitan has continued to expand its manufacturing capabilities and facilities over the past 14 years and doubled its factory size in 2017 to more than 150,000 square feet. The company has the latest computer-driven machinery and technology.
All materials used for the cabinetry are American sourced. The plywood comes from Oregon, the maple used for the drawer boxes is brought in from Minnesota and the wood doors are handmade in Pennsylvania. Metropolitan's prices and lead times will be able to remain unchanged as tariffs are set to affect the industry with ties to international products and materials.   
The company's cabinets are assembled in Norwood, which has increasingly created local jobs over the past 15 years. Metropolitan was a Mass Econ Award recipient in 2017 for outstanding contributions to the Massachusetts economy.
Metropolitan has grown from a three-person company in 1984 to 170 employees today. Metropolitan is the largest manufacturer of cabinets in the Northeast. and has a reputation for manufacturing high-quality cabinets and countertops for residential homes and multi-family properties.
Metropolitan's success and continued growth is due in large part to staying ahead of industry changes and reacting to client's evolving needs and demands. Metropolitan received a 2019 Best of Boston Home award for Best Kitchen Designer and a 2017 Best of Boston Home award for Best Cabinetry.
"For 35 years we have continuously grown and expanded and we have no plans to slow down" said Metropolitan president Stuart Elfland. "We aim to be the best in the business and we will always strive to modernize and evolve." See http://metcabinet.com.
Have something to say? Share your thoughts with us in the comments below.