Lumber Tax Replaces Forest Regulatory Fees in California
September 23, 2012 | 1:11 pm CDT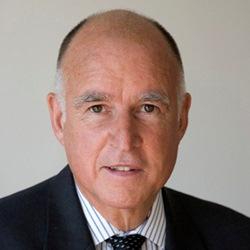 SACRAMENTO —California's timber industry groups say they scored a big win with the passage by the California Assembly of AB 1492, a bill that eliminates regulatory fees on California timber firms, allows extra time to harvest timber, and prevents excessive civil liability for wildfires - all hot button issues for the forest products business.
"California's laws have saddled our timber industry with costly burdens while giving out-of-state competitors a free ride—but that stops today," said Governor Brown in a statement issued Sept. 11, when he signed the bill. 
The bill will get "Californians to buy California timber," said Senator Tom Harman, who says 70 percent of lumber used in the state is imported from nearby states and other sources, despite abundant forest lands, "causing jobs to be exported outside California. This bill brings major reform to California's timber industry," he said. 
Under current law, California companies pay multiple regulatory fees when harvesting timber, giving out-of-state companies a major, competitive advantage, says the Governor's office. The law eliminates regulatory fees, instead imposing a one percent assessment on lumber sales - in effect leveling the playing field with out-of-state timber companies. 
"The diverse coalition that was able to come together in support of these imperative reforms resulted in the most significant development in California forest policy in decades," says Cheri Collins Smith, an owner of Collins Pine, calling the bill "proof that our state government can, in fact, work." Collins operates a sawmill in Chester; it also has a Builders Supply there and in Paradise and Oroville, CA.
While AB 1492 was backed by the California Forestry Association, Associated California Loggers, California Building Industries Association, Pacific Forest Trust, California Association of Professional Scientists, California Farm Bureau Federation, there was opposition by retailers who must collect the tax, including Lowe's, Home Depot and the National Lumber & Building Materials Dealers. 
A draft of enforcing regulations shows solid wood products (lumber, fencing, and wood roof shingles) would be taxed, as would engineered panel and composite wood like particleboard. Furniture, flooring, and cabinets would not be taxed, according to a Sacramento Bee report.
The new law  gives companies longer harvest timber permit periods, without having to duplicate extensive environmental compliance documents, which sometimes take much of the cutting period to complete.  
The bill also reduces insurance and liability costs for California companies by preventing the federal government from obtaining potentially unlimited environmental penalties against timber companies for wildfire damage, a conern for Sierra Pacific Industries which agreed to pay $55 million earlier this year in connection with the massive "Moonlight Fire" in 2007.
"This bill makes our company more competitive with out-of-state businesses and strengthens our industry," said  A.A. Red Emmerson, president of Sierra Pacific Industries, calling the bill the "first major reform to the timber industry in decades, improving California's business climate for years to come."
Companies remain liable actual firefighting and restoration costs. According to industry analysts, every 10 percent increase in timber production in California produces 1,000 to 2,000 new jobs. California's 8.7 million acres of private forestland currently support approximately 22,000 jobs.
Have something to say? Share your thoughts with us in the comments below.