Lumber supply strain to flare up on Russia timber ban
May 30, 2022 | 11:43 am CDT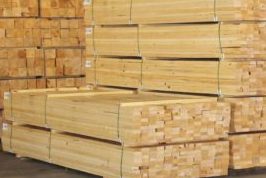 Despite falling lumber prices, lumber availability might be an ongoing concern.
According to a Reuters report, Russia's ban on forest product exports until the end of 2022 will rattle an already strained North American market as European exports are redirected to meet domestic demand, officials and analysts told the news agency.
Threatened by rising fuel prices, demand outstripping rail capacity, and other shipping issues, U.S. homebuilders are struggling to find lumber and other raw materials needed to fulfill a huge backlog of projects from last year. Earlier in March, Russia banned exports of certain goods such as telecommunications, medical, automotive, agricultural, electrical, and technological equipment, as well as certain forestry products in retaliation for Western sanctions imposed following its invasion of Ukraine.
Russia's timber export ban could make matters worse by cutting up to 3% of US timber imports via Europe, driving up US timber prices. The commodity was trading Monday at around $651.90 per thousand board feet (MBF), more than 45% higher than five years earlier.
About 10% of the wood consumed in Europe comes from Russia. With the ban, Europe is more likely to shift most of its production to domestic markets, drastically reducing exports to foreign markets such as the United States and Canada. Even though the U.S. sources most of its lumber from Canada and domestically if supplies are already tight and you lose 3% of that pipeline, that's a big chunk, said Paul Jannke of Forest Economic Advisors.
Have something to say? Share your thoughts with us in the comments below.