Lumber prices plunge 40 percent since May's record high
June 15, 2021 | 11:12 am CDT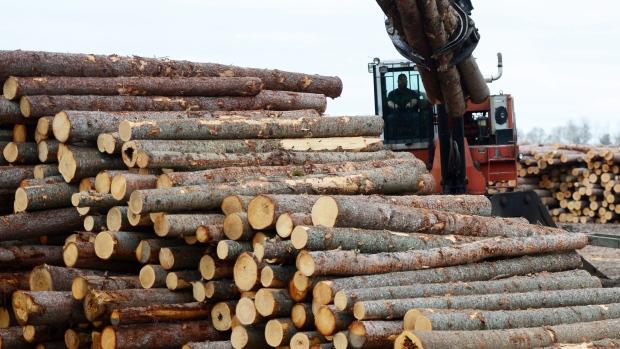 Lumber prices have fallen below $1,000 per thousand board feet for the first time since March. Prices have now dropped 40 percent since May's record high.
Prices peaked on May 10 at a little over $1,700 per thousand board feet.
Prices are still way up historically - around 175 percent over the past year. They are expected to remain elevated, at least for the near future.
The ramping up of U.S. lumber production is one reason for the drop, according to Domain Timber Advisors LLC, a subsidiary of Domain Capital Group. U.S. producers expanded production by 5 percent over the past year, with another 5 percent boost still coming. 
It's no secret that the skyrocketing cost of lumber has caused a crisis. The National Association of Home Builders says lumber price increases have added $36,000 to the average price of a new home since April 2020. They've also added $119 more a month to rent a new apartment.
47 percent of builders have opted to add price escalation clauses in sales and construction contracts.
Homebuilder confidence remains low. The NAHB had been lobbying the White House for intervention - specifically to temporarily remove the tariffs placed on Canadian softwood lumber. Instead, the White House moved to double tariffs.
The NAHB went to war on our website with the U.S. Lumber Coalition, a group of American lumber producers. Each group submitted an opinion article attacking the other. 
The prices have also affected companies that work with hardwood. 
"Hardwood lumber prices have been equally volatile with many products reaching all-time highs," said Bo Hammond, hardwood sales manager for Collins Lumber. "The effects of the building recession in 2008-2010, the trade war of 2019, and then COVID in 2020 forced a capacity reduction in the hardwood industry from 14 billion board feet before the recession to approx. 7 billion board feet now."
"Our cost of green lumber is up 45 percent in the last six months across grades and thicknesses," said Michael Thornberry, VP of Powell Valley Millwork. "For an industry like ours where you can track back for decades and the price of lumber has been steady, we're not accustomed to having these kinds of conversations (about price increases)."
Read what other hardwood companies had to say here.
Stay tuned for more updates. 
Have something to say? Share your thoughts with us in the comments below.