Lumber Liquidators sues Cabinets To Go
March 25, 2019 | 11:56 am CDT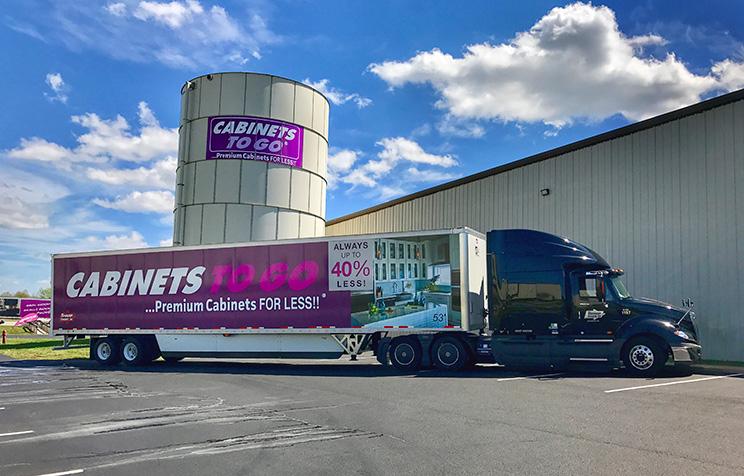 TOANO, Va. - More news about Lumber Liquidators - the wood flooring retailer giant is suing founder and former leader Tom Sullivan's current company, Cabinets To Go.
Lumber Liquidators claims Cabinets To Go, a specialy retailer of kitchen cabinets founded by Sullivan in 2008, reneged on a 2010 agreeement that forbid competition between the two companies for at least 10 years. That meant not selling wood floors for that period. 
"Despite this clear and enforceable covenant between two sophisticated business entities, CTG is now selling hardwood flooring products both in e-commerce and in retail stores, many of which CTG has located adjacent to Lumber Liquidators stores," the lawsuit states.
Lumber Liquidators is seeking $10 million and a permanent junction forbidding Cabinets To Go to sell wood flooring.
Sullivan and Cabinets To Go called for the lawsuit to be dismissed.
"Cabinets To Go calls for the latest suit to be dismissed, arguing that the memorandum of understanding is 'defunct and unenforceable' and that it is a 'naked restraint of trade' in violation of federal antitrust and other state laws."
Sullivan founded Lumber Liquidators in the mid-1990s. He was chairman up until his resignation in 2016. He founded Cabinets To Go in 2008, which now operates 62 showrooms around the country.
Lumber Liquidators has been in the news quite a bit over the past few weeks. Its fell sharply last week on news of CFO Martin Agard's resignation. Since 2015 Lumber Liquidators has faced a number of legal issues and Agard, brought on as CFO in 2016, was key to shepherding the company through the process. Timothy Mulvaney, the company's chief accounting officer, was named as the interim CFO.
Revenue concerns were also a factor for investors. Although Lumber Liquidators reported an increase in fourth quarter revenue – $268.92 million over $259.86 million recorded in 2017 – that number still fell short of the market expectation of $272.54 million.
Another matter impacting the strength of the company's financial situation was the $61 million in accruals for legal settlements paid to the United States Attorney's Office for the Eastern District of Virginia (U.S. Attorney) and the Department of Justice (DOJ) and Securities and Exchange Commission (SEC) and the settlement of the Gold litigation related to the Lumber Liquidator's Morning Star Strand bamboo flooring (Strand Bamboo Product).
"2018 was a year of transformation for Lumber Liquidators, during which we executed on our growth initiatives, put significant legacy legal issues behind us, and laid the groundwork to position us for long-term success," Chief Executive Dennis Knowles said in a statement. "These legal settlements represent a major milestone in our transformation, which we believe will strengthen our ability to better execute on our operational initiatives." 
However, concerns still remain for the company with an expectation of 2019 first quarter same-store sales growth to be in the low-single digits and adjusted gross margin to be in a range of 34.5% to 35.0% due to tariff impact; and an adjusted operating loss of $3 to $5 million.
Have something to say? Share your thoughts with us in the comments below.