Lumber Liquidators Stock Surges as Investor Critic Reverses His View
December 14, 2015 | 11:33 pm CST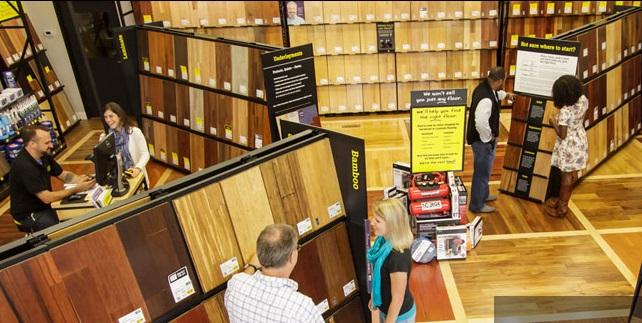 Lumber Liquidators was not intentionally selling formaldehyde-laced flooring, says Whitney Tilson, an investment manager who was a steady critic of its business practices.
Reversing his position, Tilson now says he is convinced top management did not knowingly sell Chinese made laminate flooring with high levels formaldehyde. The stock rose 17 percent on the news earlier today. 
ARTICLE

Lumber Liquidators Still Faces Lacey Charges

A 60 Minutes update in August found Lumber Liquidators customers removing their floors in fear of formaldehyde. It still faces class action suits from consumers provoked by a 60 Minutes report.
---
In a report in SeekingAlpha, Tilson says:
In the past week, I've received information (I can't reveal the details at this point) which leads me to believe that it's likely that senior management of Lumber Liquidators (NYSE:LL): 1) Wasn't aware that the company was selling Chinese-made laminate that had high (non-CARB2-compliant) levels of formaldehyde; and 2) Made the decision to continue selling the product even after the 60 Minutes story aired in large part because they genuinely believed that the product was safe and compliant. 
See current price trend on Lumber Liquidator's stock>>
Tilson says he has no doubt that Lumber Liquidators 
was, in fact, selling dangerous, formaldehyde-drenched laminate and that it completely bungled damage-control efforts after the 60 Minutes story aired (most damningly by continuing to sell the product for 67 more days) - but it does change the narrative from a company that was knowingly endangering its customers to save on its sourcing costs to one that was duped by Chinese suppliers and/or middlemen into believing that it was receiving CARB2-compliant laminate. If so, Lumber Liquidators was sloppy and naïve, but not evil.
In the market and in courts, "intent matters," says Tilson, who now says Lumber Liquidators will not be forced into bankruptcy. As a result he has reversed his investment strategy to favor the company's stock rising in value. 
Have something to say? Share your thoughts with us in the comments below.