Lovesac furniture sales soar 43 percent; online is the driver
December 9, 2020 | 1:23 pm CST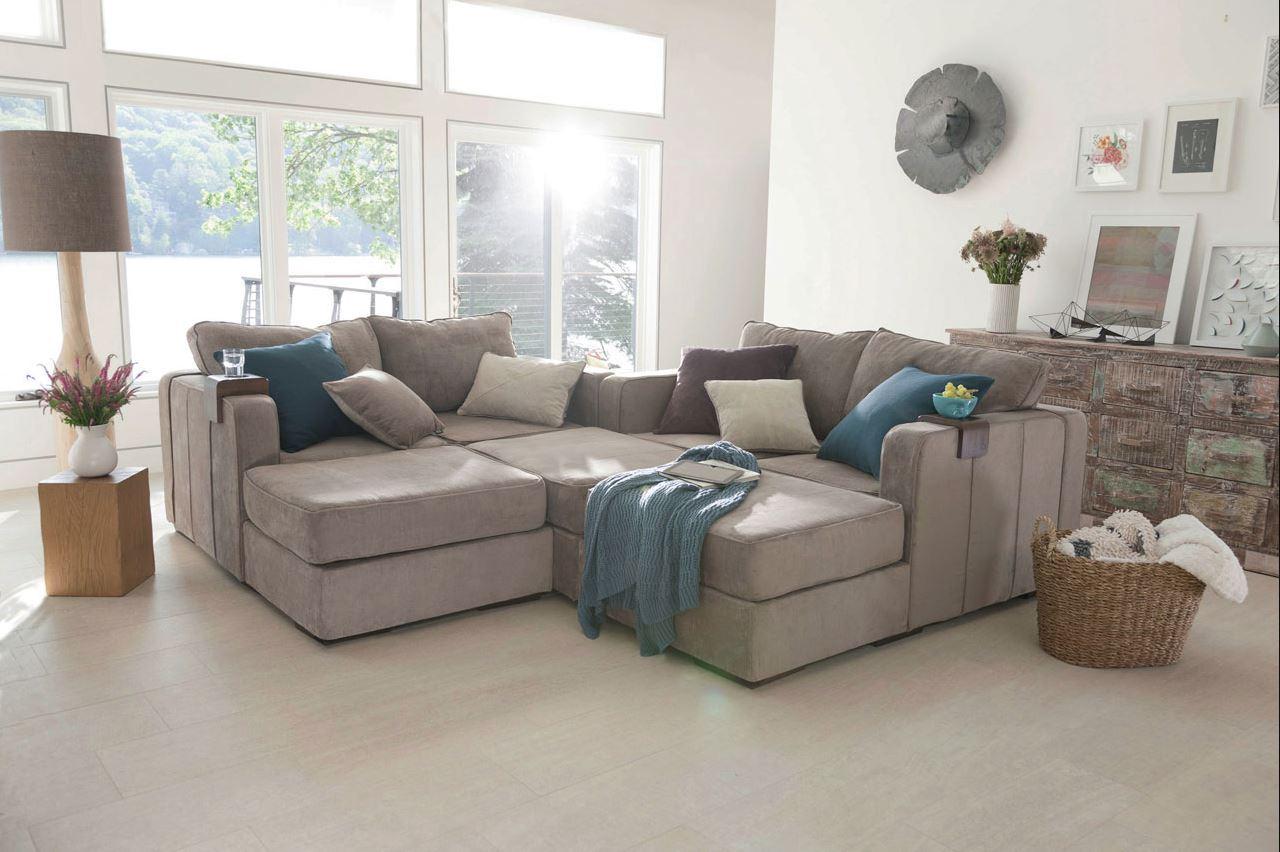 STAMFORD, Conn. - American furniture manufacturer and retailer Lovesac increased its third-quarter sales by a whopping 43.5 percent - driven primarily by a 125 percent increase in online sales.
Lovesac, known mostly for its beanbag furniture and patented Sactional modular furniture system, reported a third-quarter net profit of $2.5 million. This is compared to a loss of $6.7 million over last year's third quarter.
"Lovesac's third-quarter results exceeded our expectations on the top and bottom line, a strong affirmation that we continue to successfully navigate marketplace challenges," said CEO Shawn Nelson. "These results speak to the resiliency of our business model and the exceptional job our team has done to meet customer demand in a challenging and rapidly evolving environment."
Gross profit increased nearly 58 percent to $41.3 million for the quarter, compared to $26.3 million last year. The company attributes the increase to higher internet sales, an online partnership with Best Buy, the addition of 10 showrooms, and two temporary online pop-ups with Costco.
Lovesac also launched a new e-commerce platform in August, which helped it increase conversion rates for mobile and desktop.
The company took effort to avoid Chinese tariffs last year, reducing its manufacturing presence in China from 75 percent to 44 percent. Nelson said the goal is to completely be out of China by the end of 2020.
Lovesac is an American furniture retailer, specializing in a patented modular furniture system called Sactionals. Sactionals consist of two combinable pieces, "Seats" and "Sides," as well as custom-fit covers and associated accessories. Lovesac also sells Sacs, a beanbag filled with a proprietary foam mixture. In 2012, Lovesac was named the fastest growing furniture company in the U.S. by Furniture Today magazine as well as recognized for being one of the top 100 furniture companies.
Have something to say? Share your thoughts with us in the comments below.