Louisiana-Pacific signs agreement with conservation group
January 21, 2020 | 10:13 am CST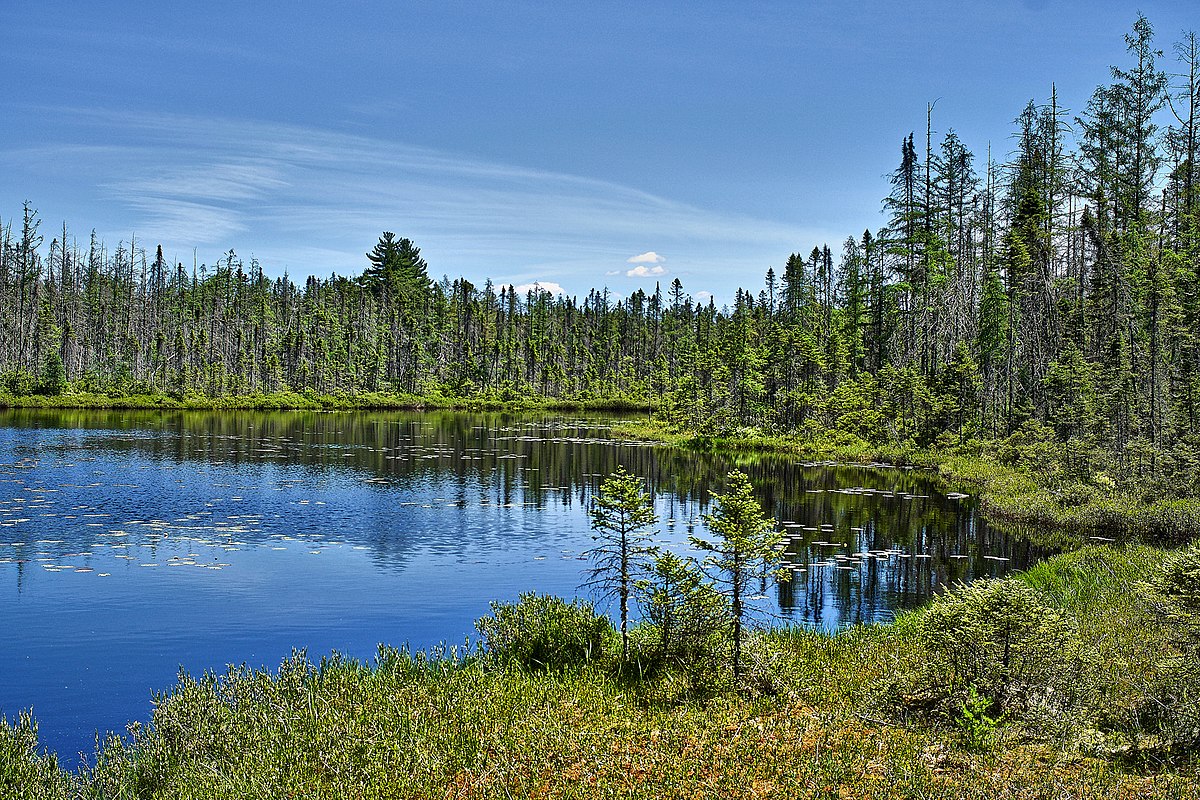 Photo By Kerdza Edzerdla
WINNIPEG, Manitoba - Ducks Unlimited Canada (DUC) and Louisiana-Pacific Building Solutions (LP) have announced the signing of a new, 10-year agreement that will impact more than 6.2 million acres of Manitoba's boreal forest, an area larger than the state of Vermont and about half the size of Nova Scotia.
LP, an international engineered wood products company that's managed forestlands in Manitoba's boreal forest since 1996, has signed a new stewardship agreement with DUC.
"This unprecedented agreement between a conservation agency and a forest product company demonstrates a shared commitment to wetland stewardship through planning and operational wetland best management practices," reads a press release. "The agreement also includes an annual commitment by LP to continue implementing wetland best management practices and to modify its approach based on new applicable science."
"Partnerships like these are at the forefront of wetland and waterfowl conservation as they continue to advance methods of operating sustainably in the boreal forest," said Karla Guyn, CEO of Ducks Unlimited Canada. "Congratulations to all who helped realize these achievements; you represent the strong conservation leadership we need to ensure a healthy and sustainable future."
"Early on in our forest management operations in Manitoba, we recognized the benefit of working with organizations like DUC to ensure we have the right information in support of our sustainability efforts," said Brad Southern, CEO of LP. "We're committed to being good forest stewards and working with DUC and other partners to continue to sustain boreal wetlands and waterfowl within our Manitoba-based operations."
Since the partnership launched in 2001, DUC and LP have inventoried more than 6.2 million acres of waterfowl-supporting habitat in Manitoba using DUC's Enhanced Wetland Classification (EWC) system. Wetland inventories are essential to wetland and waterfowl conservation on many levels. They allow mapping of key habitats which sustain waterfowl, and these targeted wetlands can then be managed accordingly to maintain healthy waterfowl populations. Working collaboratively, DUC and LP have developed maps showing distribution of wetland types across the region, new management practices to better conserve wetland and waterfowl habitats, developed wetland classification training sessions for employees and contractors, and published multiple reports and research papers.
Notably, the two groups have collaboratively developed a novel method of estimating carbon stores in boreal wetlands. 
Headquartered in Nashville, LP operates 20 engineered wood manufacturing operations in the United States and in Canada, two in Chile and one in Brazil and employs about 5,000 people worldwide. The company manufactures OSB, structural framing products, and exterior siding for use in residential, industrial and light commercial construction. From manufacturing facilities in the U.S., Canada, Chile and Brazil, LP products are sold to builders and homeowners through building materials distributors and dealers and retail home centers.
With a conservation community more than 120,000 supporters strong, Ducks Unlimited Canada partners with government, industry, non-profit organizations, and landowners to conserve wetlands that are critical to waterfowl, wildlife, and the environment. 
Have something to say? Share your thoughts with us in the comments below.