Lockdowel opens East coast distribution channel
June 6, 2022 | 11:10 am CDT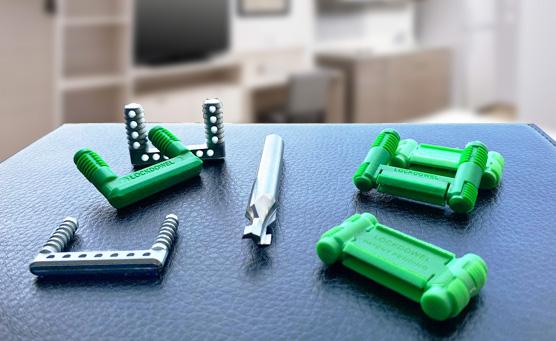 CHARLOTTE, N.C. -- Lockdowel Inc. manufacturers of the rapid assembly and invisible fastening solutions has established a new east coast distribution hub in Charlotte, N.C. 
"Adding this distribution channel will better facilitate our rapidly growing east coast and Midwest customer base," said Lockdowel CEO Jason Howell. "Our west coast fulfillment operations will also remain in place as we look forward to achieving the most efficient distribution options for all of our customers."
Lockdowel provides an innovative patented fastening system that allows for fast assembly and installations. The invisible fasteners provide high-quality, sturdy joints through keyhole slots machined on a CNC machine. 
Assembly of cabinets requires no glue, no screws, and no tools. The system is configured to minimize personnel training and assembly labor costs, provide rapid assembly of components, and enable the option to flat-pack shipments to reduce shipping costs. Lockdowel products include fasteners, clips, spring pins, and drawer slides.
Have something to say? Share your thoughts with us in the comments below.