Kronotex names Portanova president & CEO of laminate flooring firm
January 5, 2016 | 11:33 am CST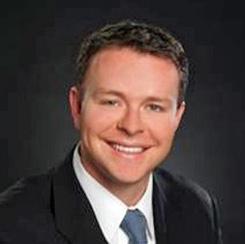 BARNWELL, S.C. – Laminate flooring producer KronotexUSA has named Zeb Portanova as its new president and CEO, effective Feb. 1. Portanova succeeds Norm Voss, who has been serving as interim CEO since March 2014; Voss will remain with Kronotex as a member of the board of directors.
A subsidiary of the Swiss Krono group, Kronotex produces laminate flooring in a variety of styles, shapes and textures from a 670,000 square-foot, state-of-the-art manufacturing facility in Barnwell, South Carolina. The laminate flooring plant has a capacity of more than 275 million square feet.

"Zeb is a proven leader with deep operations, technology and business experience. He is well known for his collaborative style of leadership with partners, customers and employees," said Max Von Tippelskirch, member of the Swiss Krono Group management board. "We are looking forward to the energy and creativity he will bring to the U.S. operation," Von Tippelskirch added.

Prior to joining Kronotex USA Holdings Inc., Portanova held positions at Eli Lilly and Co. and other nonprofit and for-profit companies, and serves on a number of boards. "I am excited and honored to join the team at KronotexUSA," Portanova said. "I am very pleased that Mr. Voss will remain in an active role on the board and I look forward to having his experience and guidance as we move forward".
Kronotex opened the U.S. facility in 2005 and was featured on WoodworkingNetwork.com in 2008. A $45 million expansion in 2011 about doubled the size of the plant, and in 2015 Kronotex underwent another expansion,  adding equipment to do its own paper and overlay treating.
Have something to say? Share your thoughts with us in the comments below.