Knoll taps credit line for $65M; restarts manufacturing plant
April 1, 2020 | 11:33 am CDT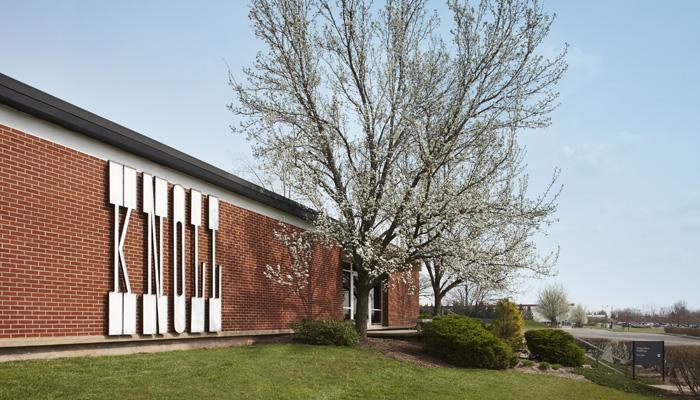 EAST GREENVILLE, Pa. -- Knoll Inc. announced that it planned to draw $65 million from its secure revolving credit facility, a few days after it was given the greenlight to resume operations at its manufacturing plant in East Greenville. Knoll, said the action would boost its cash reserves to an estimated $120 million to help it weather the coronavirus crisis. The company further noted that its secured revolving credit facility totals $400 million and runs through August 2024.
Knoll said it was granted a waiver on March 24 to reopen its East Greenville facility which had been subject to a March 19 Pennsylvania executive order mandating the closure of non-essential business operations to address the COVID-19 pandemic. Knoll said the waiver was granted "on the primary basis that we play a critical role in the manufacture and supply of goods and services to various life sustaining businesses." The plant employs 350 hourly workers.
The company added that it has taken extra precautions to safeguard the health of its employees, including re-laying out its manufacturing facilities to improve social distancing and implementing temperature checks where possible to assure those working there are safe as required by government orders.

In addition to its East Greenville factory, Knoll said its manufacturing and distribution facilities in Toronto and Buffalo, New York; and Michigan are continuing to produce open plan office systems, height adjustable tables, conference tables and other ancillary furniture. In late January, the company announced plans to phase out and close its manufacturing facility in Grand Rapids, Mich., by the second quarter of this year.

According to a company press release, "By continuing to operate our manufacturing facilities and distribution centers, and working remotely, Knoll is supporting the needs of its clients, the design community and distribution partners, particularly those identified in the critical infrastructure areas of government services, healthcare, communications, financial services, energy and transportation amongst many others – including organizations that provide national security."

Addressing the draw down on its revolving line of credit, Andrew Cogan, Knoll chairman and CEO, said, "(W)e are pursuing contingency plans to preserve cash and are taking necessary steps in this evolving environment to manage our liquidity and assure the ongoing stability of our operations. Having successfully operated the business through past economic downturns, the Knoll team has a solid road map to address meaningful fluctuations in demand and their impact on our free cash flow."

Charles Rayfield, Knoll senior vice president and CFO, added that Knoll has also implemented a disciplined approach to scaling operating expenses and capital expenditures to ensure maximum financial strength and flexibility. "Based on business conditions, we understand the importance of maximizing our liquidity and are looking at all available levers," he said.

Knoll, ranked number 12 in the annual FDMC 300 list of largest North American secondary wood product manufacturing companies, had sales estimated at $1.41 billion in 2019.
Have something to say? Share your thoughts with us in the comments below.