Knoll closes plant, consolidates furniture facilities
January 17, 2020 | 10:37 am CST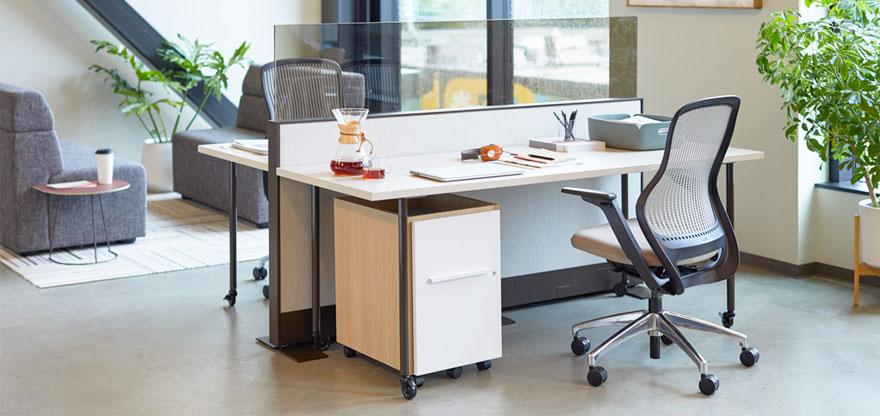 EAST GREENVILLE, Pa. – Knoll Inc. announced it will close the Grand Rapids facility as part of its efforts to consolidate and optimize its manufacturing footprint in North America. More than 200 jobs, approximately 180 hourly and 30 salaried positions, will be impacted.
A Jan. 16 statement said Grand Rapids manufacturing operations are expected to be substantially closed by the end of the second quarter of 2020, with the remaining restructuring expected to be completed by the end of 2021. The company plans to transition the manufacturing operations to other Knoll facilities in North America.
Knoll said manufacturing facilities in East Greenville, Pennsylvania, Muskegon, Michigan, and Toronto, Ontario are not otherwise impacted by the restructuring plan.

"We are deeply grateful to our entire Grand Rapids team and the broader Kent County community," said Knoll Office President and COO Chris Baldwin. "We are enormously proud of our Grand Rapids associates' dedication, but must remain particularly vigilant about our long-term competitive position. After a comprehensive analysis of our North American operations, we determined substantial benefits could be realized as a result of this restructuring."
The consolidation is expected to save Knoll $10 million to $11 million annually, and entail an accumulation of restructuring charges of $18.2 million over a multi-year period.
Employees will receive severance packages, with some offered the opportunity to relocate to other Knoll facilities, the company said. Knoll said it will also be providing information to employers in the area to explore job opportunities and match skill sets.
A global manufacturer of commercial and residential furniture, the contract furniture giant is ranked #12 on the FDMC 300, with net sales of approximately $1.3 billion (2018 year end).
Founded in 1938 and headquartered in East Greenville, Pennsylvania, Knoll Inc.'s (NYSE:KNL) portfolio includes furniture, textiles, leathers, lighting, accessories, and architectural and acoustical elements. The company's brands include: Knoll Office, KnollStudio, KnollTextiles, KnollExtra, Spinneybeck | FilzFelt, Edelman Leather, Holly Hunt, DatesWeiser, Muuto and Fully.
Have something to say? Share your thoughts with us in the comments below.