KML Designer Finishes Hires A&D Community Liaison
August 21, 2015 | 11:49 am CDT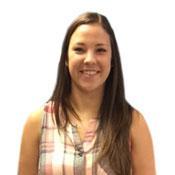 TACOMA, WA - Composite panel manufacturer KML Designer Finishes announced Molly Fiebiger has joined the company. A graduate of UC Davis with a degree in Architecture/Design, Fiebiger loves design in its many facets, but finds she's most interested in interior architecture, "whether it's residential, commercial, or industrial, relishing everything from floor plans to cabinetry, furniture, lighting, and more."
 
Entering a hybrid position at KML, Molly will use her design background to expertly support architects and designers. She is also tasked with promoting industry knowledge of what's possible with KML designs and textures.

 "We've worked hard over the past few years to be a user-friendly company for the A&D community," says Leta Falk, KML's Marketing Director. "Hiring Molly is the natural next step in our development. She'll be able to answer designers' questions with a designers' knowledge."
 
Fiebiger started work at KML just in time to celebrate the innovative laminate maker's 20th anniversary, an event that brought together many from the A&D and surface and panel industry. KML's newest hire looks forward to championing many more KML innovations to come.

About KML: In 1995 Willie Wanker acquired KML, a strong, regional company. Since then, they have grown into a national leader in the decorative surfaces and panel industry due to their visionary innovation and superior customer care. They operate seven presses split between state-of-the-art facilities in Tacoma, WA, and Stockton, CA, producing a shared 4,000 panels a day. They are the exclusive manufacturers of Edgewood, and KML offers some 800 patterns and textures in total.
 
Have something to say? Share your thoughts with us in the comments below.