Kitchen Magic streamlines production and adds manufacturing capability
June 24, 2022 | 12:09 pm CDT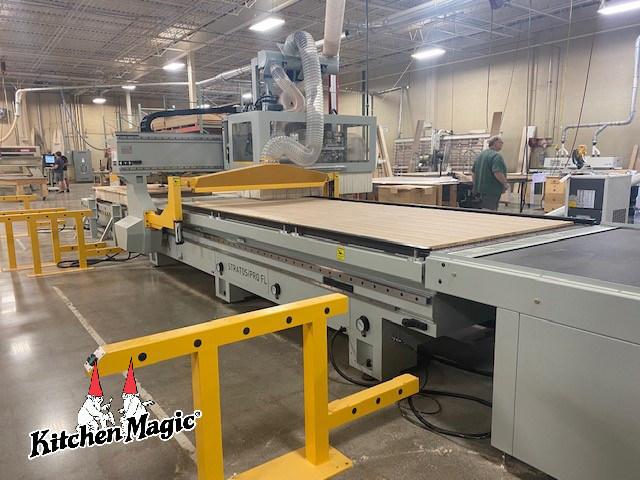 NAZARETH, Pa. – Kitchen Magic has increased its manufacturing capabilities with an additional CNC machine that enables the firm to increase productivity by automating its cutting and panel processing capabilities.  
James Mayers, who serves as Continuous Improvement & Compliance Manager at Kitchen Magic, said the new machine will shorten wait times and maintain its high-quality standards in a market where the demand for kitchen remodeling projects has grown by more than 20 percent since 2020.  
"The manufacturing upgrade increases efficiency, streamlines operations, and reduces costs," said Mayers.  
The expanded capabilities come on the heels of the company's efforts to expand its product offerings and diversify its remodeling services beyond the kitchen.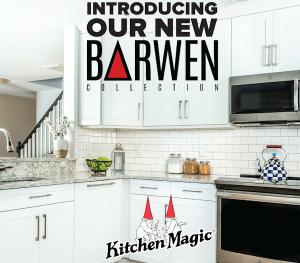 In addition to expanding and training new and existing staff and supervisors, the recent acquisition is significant for producing Kitchen Magic's newly introduced Barwen line of affordable, stylish cabinetry.  
Last September, president Brett Bacho said that the company jumped at the opportunity to create solutions that help streamline and declutter the home. We've developed ways to assist existing clients with upcoming renovation plans as well as introduce Kitchen Magic to a wider group of homeowners seeking remodeling."
While all Kitchen Magic cabinetry is still hand assembled, expediting the cutting process improves manufacturing time and precision and reduces time to completion. These enhanced efficiencies shorten client and wait times significantly. The recent equipment acquisition also adds to the state-of-the-art manufacturing facility, helping attract the region's skilled labor force.  
"Demand was unprecedented once we reopened after the mandated Pennsylvania manufacturing shut down", adds Mayers. "The new technology will safeguard the company from downtime with less maintenance and repair", he adds.  The newest CNC will be used primarily for cabinet construction, while the firm's two existing CNC machines are mainly for door construction.  
Have something to say? Share your thoughts with us in the comments below.