JB Cutting names director of business development
January 10, 2023 | 10:46 am CST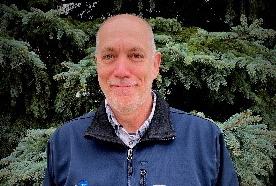 MT. CLEMENS, Mich. – To further accelerate its continuing growth, Michigan-based wood component manufacturer JB Cutting Inc. has appointed Lary Skow as director of business development.  
Skow will be based in Minnesota and will be an integral part of the JB Cutting team as the company expands into new markets.  
Skow brings more than 25 years of experience in wood component manufacturing to JB Cutting. Former president and CEO of Northern Contours of St. Paul, Minn., his understanding of manufacturing processes, product design, and innovation has earned him a reputation as a highly regarded professional who gets results.  
Skow's experience in product development, market channel expansion and industry relationships will be instrumental in helping grow JB Cutting into an industry leader in alternative material components.
"There has been a void in product and design leadership in alternative materials components the past few years" relates Skow. "We intend to change that and the timing is right with JB Cutting well positioned for additional growth."
Have something to say? Share your thoughts with us in the comments below.