Italy equipment sales gain in fourth quarter: Acimall
March 1, 2021 | 4:26 pm CST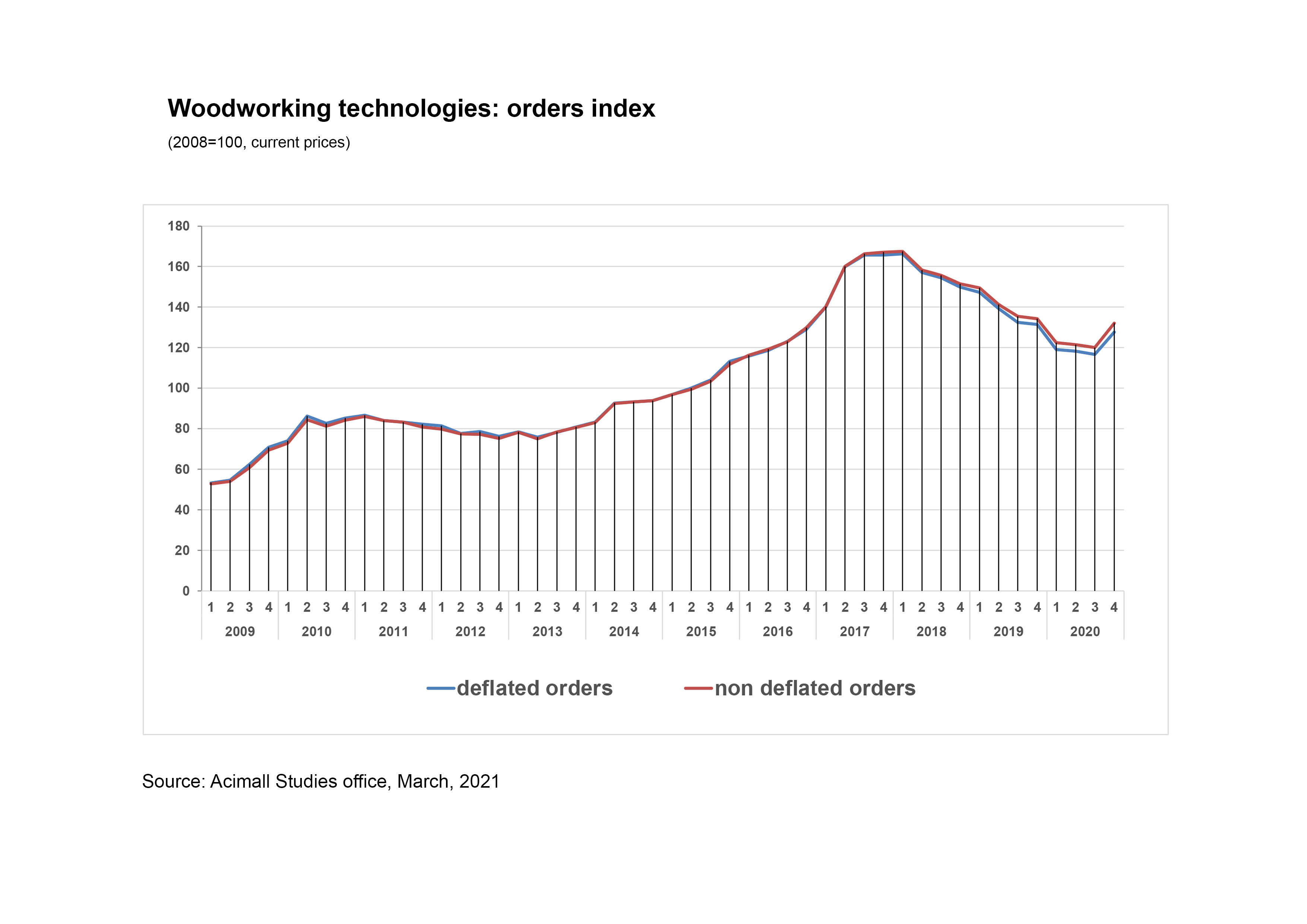 The fourth quarter of 2020 brought some optimism to an economic trend in Italy that has been complicated due to the global pandemic.
According to Acimall, the Italian woodworking machinery, and tool manufacturers association, woodworking and furniture industry equipment technology in the October-December period of 2020 recorded 3.7 percent growth in orders compared to the same period of 2019.
Encouraging signals came from the domestic market, with a 7.3 percent increase, stronger than the trend recorded by orders from international customers (plus 4 percent).
"There is no doubt that the final weeks of 2020 showed that the industry can face the current challenges, reaffirming its vocation to export and keeping a focus on the Italian market, which remains one of the most important and demanding on a global scale," said Luigi De Vito, president of Acimall, the Confindustria member association representing Italian manufacturers.
"Although the first weeks of this year are still showing an encouraging trend across the entire supply chain, we must be cautious and wait for the next quarters before we can say that the market is recovering.
"Significant support in this direction will certainly come from the Industry 4.0 transition plan and the extension of incentives to purchase new technology, deployed by the Italian government for the next two years."
Fifty percent of the sample indicated a positive production trend, 6 percent negative and 44 percent stable.
Employment is stable according to 78 percent of the sample, decreasing for 6 percent and increasing for 16 percent. Available stocks are stable according to 56 percent of the sample companies, increasing for 11 percent and decreasing for 33 percent. http://Acimall.com
Have something to say? Share your thoughts with us in the comments below.