International Woodworking Fair supports wood Manufacturing Industry Learning Lab
April 3, 2017 | 3:58 pm CDT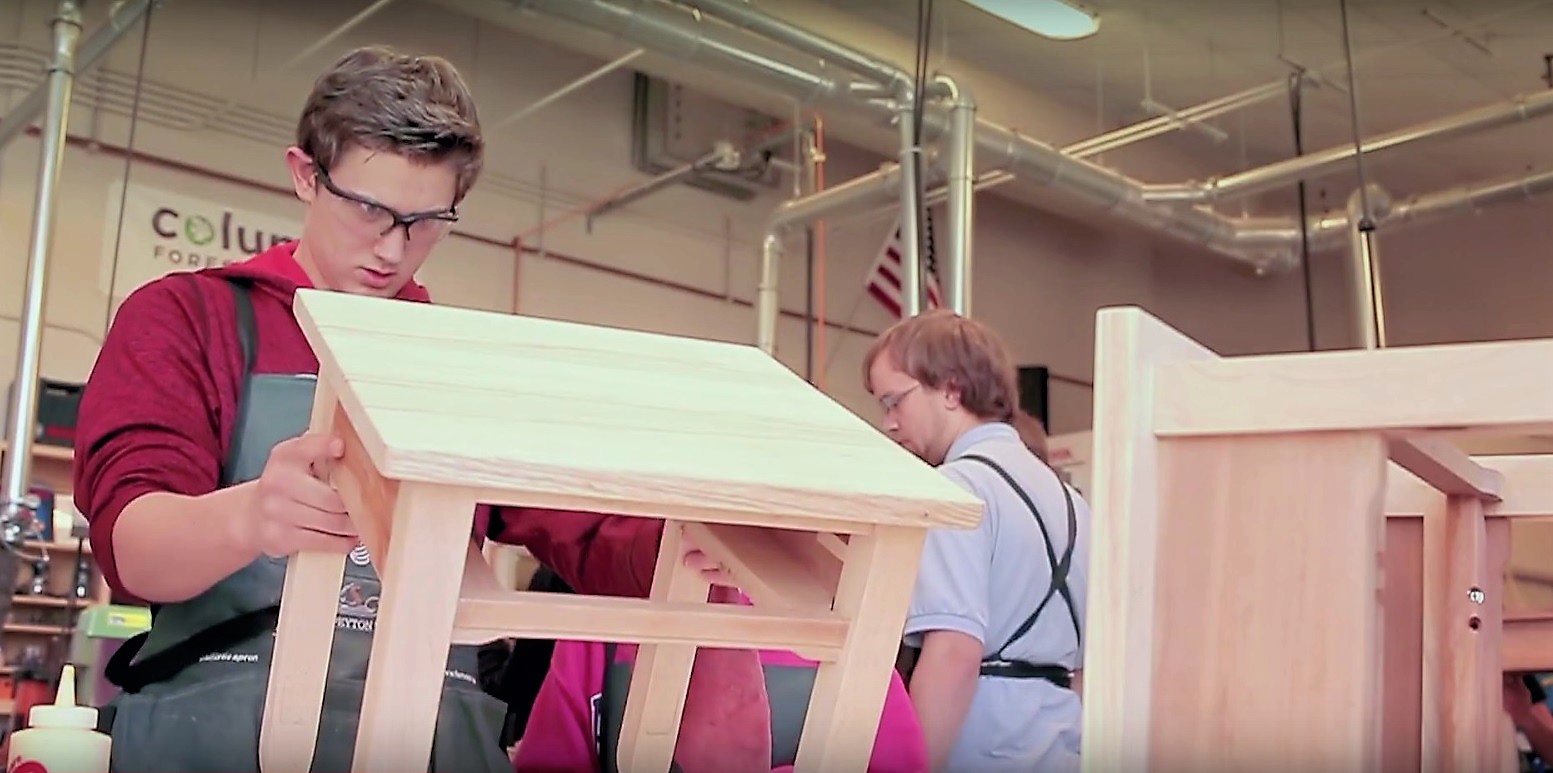 ATLANTA  – The International Woodworking Fair announced that on behalf of their owners and sponsors the Wood Machinery Manufacturers of America and the Woodworking Machinery Industry Association, the IWF has made a $25,000 donation to the Manufacturing Industry Learning Lab.
Based in Colorado, the MILL educates the next generation of manufacturing leaders and pioneers to apply science to life's common purposes in transformative and world-changing ways.
"We are committed to investing in the future of our industry" commented IWF 2016 Chairman Tom Onsrud. "We fully support the Manufacturing Industry Learning Labs forward-looking manufacturing learning environment that leverages instructor expertise and state-of-the-art equipment."
Co-owned and co-sponsored by WMMA and WMIA, the IWF is one of the top woodworking trade shows in the world for the furniture manufacturing, architectural woodwork, custom and general woodworking industries. In 2016, the IWF brought together over 27,000 industry professionals and 1,079 exhibitors in over 500,000 net square feet of exhibit space. The event is held in Atlanta, Georgia USA in even numbered years.
"We are so grateful for the support of IWF, WMMA and WMIA. They are an anchor to our continued development of future leaders for the industry," says Dean Mattson Director of Peyton Woods Manufacturing and founder of the MILL.
The lab was created to build and contribute to the continued development of a providing an opportunity to develop young professionals to make an impact in our industry. "We value the commitment Dean and his team have to the industry," says Onsrud. "They are an integral part of the industry's success."
About the IWF- International Woodworking Fair 
The largest woodworking technology trade show in North America is held every other year at the Georgia World Congress Center in Atlanta, Georgia, and is ranked among the largest trade shows in the world. Recognized around the world as the pre-eminent event for introducing and selling manufacturing equipment, supplies and innovative new technology, IWF attracts visitors from every level of the industry and over 80 countries and all 50 states.  For more information about the International Woodworking Fair, visit  
www.iwfatlanta.com
, or call (404)693-8333.
About WMMA
- The Wood Machinery Manufacturers of America(WMMA) is the national trade association for those who make machinery, cuttings tools and supplies for the woodworking industry. Visit w
ww.wmma.org
. 
About WMIA
- Since 1977, the Woodworking Machinery Industry Association (WMIA) has represented importers and distributors of woodworking machinery and ancillary equipment in North America. WMIA is the recognized voice of importers and distributors, and serves as a vital communications link between suppliers and manufacturers of wood products in North America.
www.wmia.org
Have something to say? Share your thoughts with us in the comments below.