Indiana firms awarded grants to invest in high-tech equipment
July 1, 2022 | 8:13 am CDT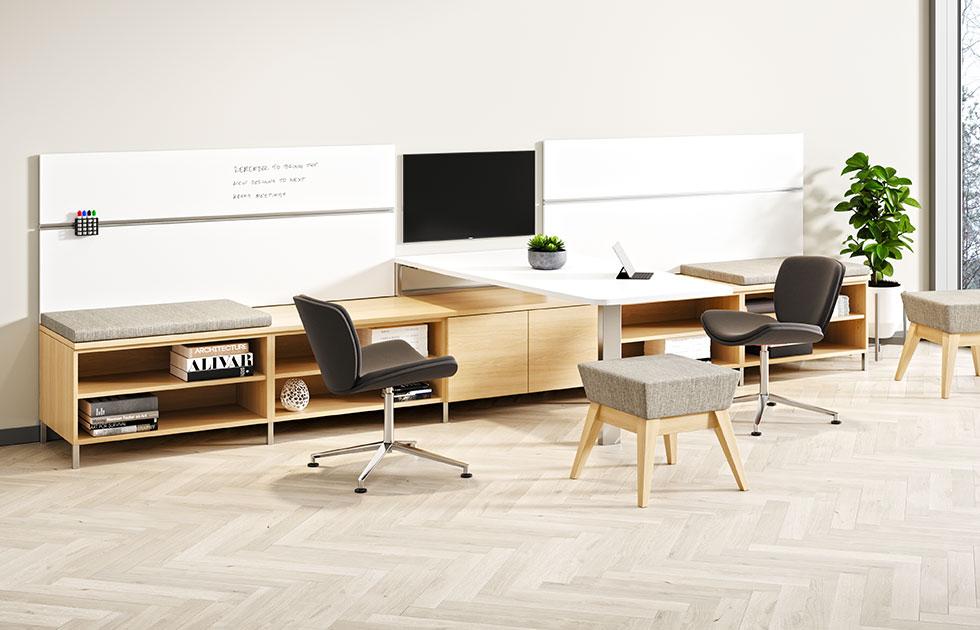 The state of Indiana has awarded $4 million to 43 businesses as part of an effort to drive technology-enabled capital investment. 
The Indiana Economic Development Corporation announced the 6th round of awards in June to a range of businesses from cows to candles, including several firms in the wood and wood-related industries.
"Manufacturing is in Indiana's DNA—we build things," said Gov. Eric J. Holcomb. "The demand for the Manufacturing Readiness Grants program has proven time and time again to us that these investments help Hoosiers build things better."
Indiana Furniture Industries Inc. received a $109,121 grant award to invest in autonomous mobile robots (AMRs) for material handling.
Miller's Wood Specialties Inc. manufactures and recycles wood packaging products, including pallets, crates, and custom boxes. The company received a $155,000 grant award that will be used on an automated system with machine vision that can identify recycled lumber, cut the lumber to the optimum length and sort the material into bins of similar sizes.
Cutting tool manufacturer Peak Toolworks received a $60,763 grant award that it will use for automated equipment for its tool manufacturing processes and robotics for auto-loading thousands of tools.
The most adopted technologies include robotics, cobots, 3D printing, and next-generation machines with sensor-enabled features such as data analysis, machine learning, and artificial intelligence.
According to a statement from the EDC, 68% of companies report Manufacturing Readiness Grants have enabled or expanded the scope of technology projects, and an additional 26% say the grant accelerated project timelines.
Launched in 2020, the Manufacturing Readiness Grants program was created to stimulate private sector investments to modernize Indiana's manufacturing industry. Since then, $17.4 million in grant funding has been awarded to 212 companies in 60 counties, prompting proposed projects with combined budgets of $138.9 million and $22 million in estimated new wages.
These awards support modernization at firms that employ an average of 165 employees with long histories of participation in Indiana's manufacturing economy (average of 37 years in operation)
To apply for a Manufacturing Readiness Grant, Indiana companies can review eligibility requirements and submit applications online.
Have something to say? Share your thoughts with us in the comments below.