From immigrant to entrepreneur, Grizzly Industrial founder tells his story
January 26, 2021 | 9:15 am CST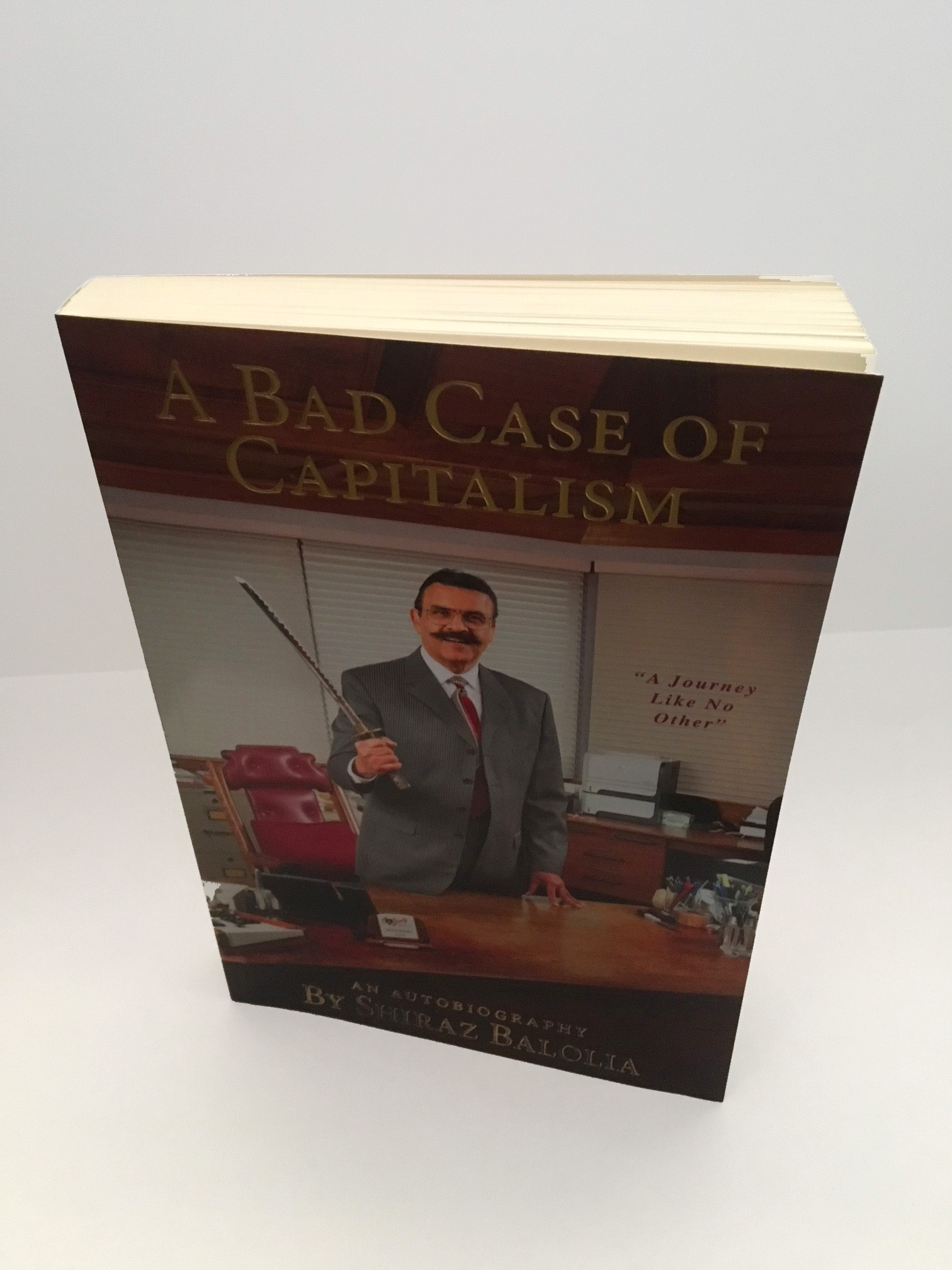 I'd known of Shiraz Balolia, the founder of Grizzly Industrial, since I was editor of Fine Woodworking magazine in the early 1990s, and Grizzly was one of our big advertisers, but it wasn't until much later that I actually met the man and later still that I learned about his intriguing life story and wide-ranging interests. We talked every now and then, mostly at trade shows or the big tent sales his company hosted. We shared some interests in woodworking, metalworking, cutlery, guitars, guns and gunsmithing. I wondered how this immigrant from East Africa had created the modern-day machinery powerhouse that Grizzly has become.
That's why, as soon as I heard Shiraz had written an autobiography, I was anxious to get my hands on a copy. As soon as I saw it, I chuckled at the title and cover photo. A smiling Shiraz stands behind his desk in the Grizzly offices in Bellingham, Washington, brandishing a Japanese sword. Above him the book title in embossed gold declares, "A Bad Case of Capitalism." In much smaller black type beside him, it says, "A Journey Like No Other."
Indeed.
From his early days growing up in an Indian family in Kenya, through his family's eventual arrival in North America, and finally into his great entrepreneurial adventure, of which Grizzly is just one part, Shiraz expertly spins a tale that sucks you in. He describes early influences such as his strict accountant father, who was always willing to move his family for better opportunity; his loving mother who ignored his struggles with weight while urging him to eat her delicious cooking; and a British school headmaster who did not spare the rod.
There is family tension and small drama as the young Shiraz defies family wishes to marry the girl he loves and later to develop the business that would eventually propel him to success. There are plenty of stories of business success and several honest assessments of failure. You follow the adventures of a young man who doesn't know what he doesn't know, but still manages to maneuver into international dealings with factories and suppliers in a pre-Internet world to create the first really successful direct-to-consumer marketer for woodworking and metalworking machinery. You learn how he turned $500 borrowed from a relative into a company that today has revenue in nine figures.
Although, I had heard parts of this story over the years and even was present for some of it (like the time one of his competitors tried to have Grizzly machines seized right off the trade show floor in Las Vegas), reading this book, I was amazed by stories I'd never heard before. He has literally started dozens of companies, most of which I knew nothing about.
Throughout the book, Shiraz tells his story without braggadocio and with no hesitancy to point out his own foibles. You'll laugh at some of his adventures, but you will also shake your head at some of the very serious issues he raises, including racism, anti-immigrant jingoism, and his sincere love for the United States and the opportunities it provided him and his family, leading him to become a naturalized citizen in 1993.
Outside of the strictly business side of Shiraz, you'll learn about his hobby of long-range rifle shooting that took him to international competitions, becoming one of the top shooters in the world at 1,000 yards and captain of the U.S. F-Class Rifle Team.
He also shares a wealth of hard-won business knowledge and offers pragmatic tips that would warm the heart of any would-be entrepreneur. It's also a great reminder that true life "rags to riches" stories can still happen, especially if you are willing to take a few risks, work really hard, even when you lose, and have an incurable case of capitalism.
Shiraz Balolia's autobiography is available direct from Grizzly or from Amazon.
Have something to say? Share your thoughts with us in the comments below.