Iconic manufacturer launches new woodworking machine line
February 1, 2021 | 3:55 pm CST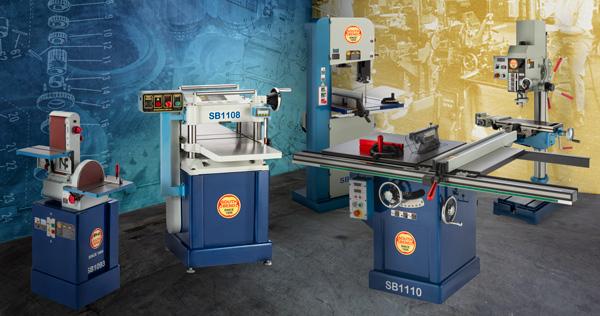 South Bend, a more than century-old company known for its metalworking machines, has announced a new line of industrial grade woodworking machines.
Founded in 1906, South Bend began as a manufacturer of metalworking lathes, supporting a wide variety of industries, from the U.S. Armed Forces and Naval ships, to scientific labs, to small industrial shops, and everything in between. By 1930, South Bend produced nearly 50 percent of all engine lathes in the United States and went on to serve 88 countries, according to the company.
In the midst of the Great Recession, Shiraz Balolia, the founder of Grizzly Industrial purchased the company, which had been somewhat in decline. He has said that he always admired the quality of South Bend products and wanted to revive their position in the market. "South Bend was a brand where additional money spent on high-end components would be easily recouped several times over at retail due to the confidence consumers had in it," Balolia wrote in his autobiography.
Since his purchase of the company, South Bend has surged in sales and expanded its selection of high-end metalworking machines and accessories to include mills, surface grinders, and more. Now, South Bend enters the woodworking market with a handful of high-end machines, with plans to release more of this line-up by the end of 2021.
Developed to address the needs of working professionals and uncompromising artisans, the first entries in the line include a 16-inch bandsaw, a 37-inch widebelt sander, an 8-inch parallelogram jointer, a combination belt/disc sander, and a downdraft table. Other planned 2021 releases will include a 24-inch bandsaw, 15-, 20- and 25-inch planers, multiple cyclone dust collectors, gearhead drill presses, spindle shapers, variable-speed grinders, and table saws.
South Bend has offered preferred pricing to educational and governmental institutions, as well as volume pricing for large facilities, for nearly a century—and that tradition continues. Lease and payment programs are also available. All South Bend machines feature a two-year warranty. Complete details on the new South Bend woodworking line can be found at www.southbendtools.com.
Have something to say? Share your thoughts with us in the comments below.