Hunt Forest and Canadian Tolko will build $115 million lumber mill in Louisiana
February 28, 2018 | 12:29 pm CST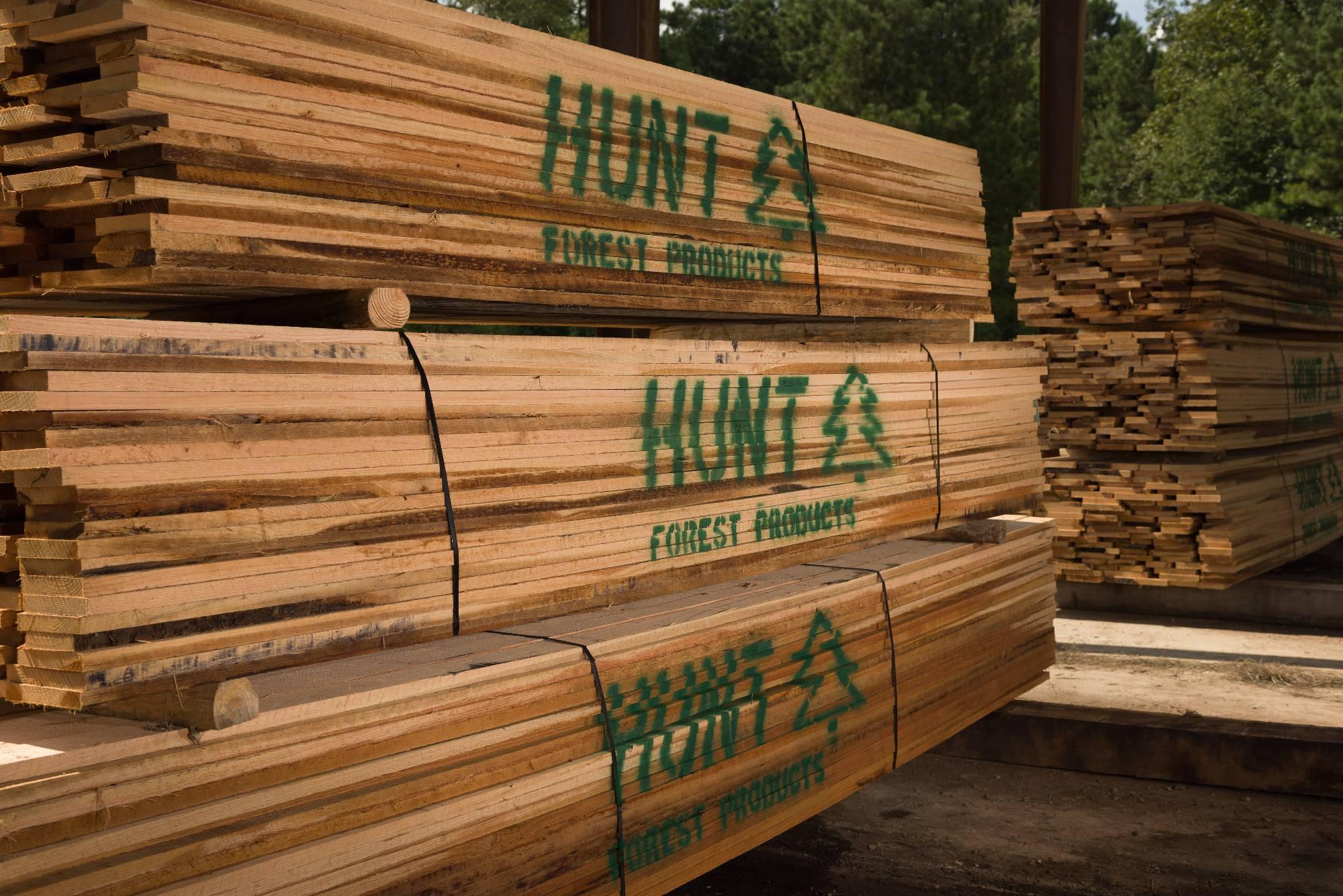 Photo By Hunt Forest Products
URANIA, La. – Hunt Forest Products, a manufacturer and seller of Southern Yellow Pine plywood, veneer, and hardwood lumber, will team up with Tolko Industries, a Canadian specialty forest products firm, to build a $115 million state-of-the-art lumber mill in Louisiana. The facility will employ 60 people when operations begin next January, and 110 will work there when it's operating at full capacity.
"We are excited to be bringing a high-tech sawmill, and the skilled jobs it will provide, to central Louisiana, and to provide a local outlet for the massive inventory of southern yellow pine that exists in this region," said James D. Hunt, co-owner and vice chairman of the Board of Directors of Hunt Forest Products.
Hunt says the mill will prioritize buying timber locally, and estimates that the mill will require 850,000 tons of wood annually to produce 200 million board feet of lumber per year.
Tolko Industries is a British Columbia-based specialty forest products manufacturer.
The facility will be a joint venture between Hunt and Tolko, and will be named LaSalle Lumber Co. Tolko will own a 50 percent share in the mill, but the facility will be managed and operated by Hunt.
"This is our first venture into the United States," said Brad Thorlakson, Tolko president and CEO, "and we are thrilled to be in Louisiana with Hunt Forest Products, a family-owned company like ours, and one that has played a vital, reliable role in this state's forestry industry for more than a century."
The facility will be located on approximately 125 acres of the old 285-acre Louisiana Pacific sawmill site. Drax Biomass now occupies the other 160 acres of that site, and the new sawmill is planning to supply residuals and wood fiber to Drax for use in manufacturing wood pellets, Hunt said.
"We are excited about this partnership with Hunt Forest Products and being able to leverage the innovative approach of having a sawmill located next to our newest sustainable wood pellet facility, LaSalle Bioenergy," said Pete Madden, president and CEO of Drax Biomass. "This makes perfect sense for our business model, lowers our carbon footprint, and is an incredibly efficient, cost-effective way to capitalize on wood residuals."
Hunt also said that Entergy Louisiana will support the new facility as an economic development partner, supplying clean, reliable and low-cost electricity, adding yet another competitive advantage.
"We believe this is the right project, in the right place, at the right time," Hunt said. "This will boost the local economy, bring a new generation of sawmill technology to our state, and provide a much-needed outlet for central Louisiana timber. It's a win-win for everyone." 
Have something to say? Share your thoughts with us in the comments below.