Hood Ind. to replace plywood plant destroyed by tornado
May 25, 2023 | 10:51 am CDT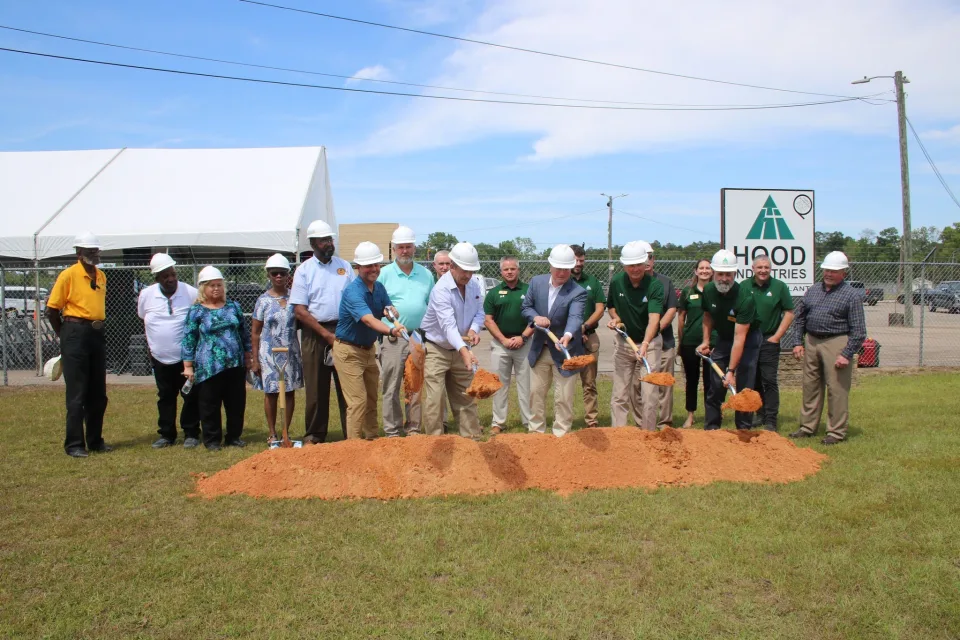 BEAUMONT, Miss. – Hood Industries broke ground May 4 for constructing a laminated plywood manufacturing plant to replace a facility crippled by a tornado in April 2022.

The new facility, scheduled to open in early 2025, represents an intended investment of more than $200 million and will reportedly create 265 direct jobs. It will operate at twice the capacity of the former operation.

"After a devastating tornado shut this plant down, some would have left," said Mississippi Gov. Tate Reeves. "But not this team, and not this company." 

Hood has received assistance from several government agencies for the project including:
Infrastructure and site development from the Mississippi Development Authority
Training grant from AccelerateMS 
Assistance from Perry County and the town of Beaumont.
The groundbreaking ceremony for the new plywood plant occured less than two weeks after a massive fire broke out at Hood Industries'  sawmill operation in Bogalusa, La. More than 100 firefighters from 15 fire departments extinguished the blaze. No injuries were reported.

Hood operates one plywood manufacturing plant, four lumber manufacturing plants. and 15 wood products distribution centers in 14 states. The company serves Northeast, Southeast and Southwest United States.
Have something to say? Share your thoughts with us in the comments below.