Home organization industry booms during pandemic: Facts & figures
December 9, 2020 | 12:29 pm CST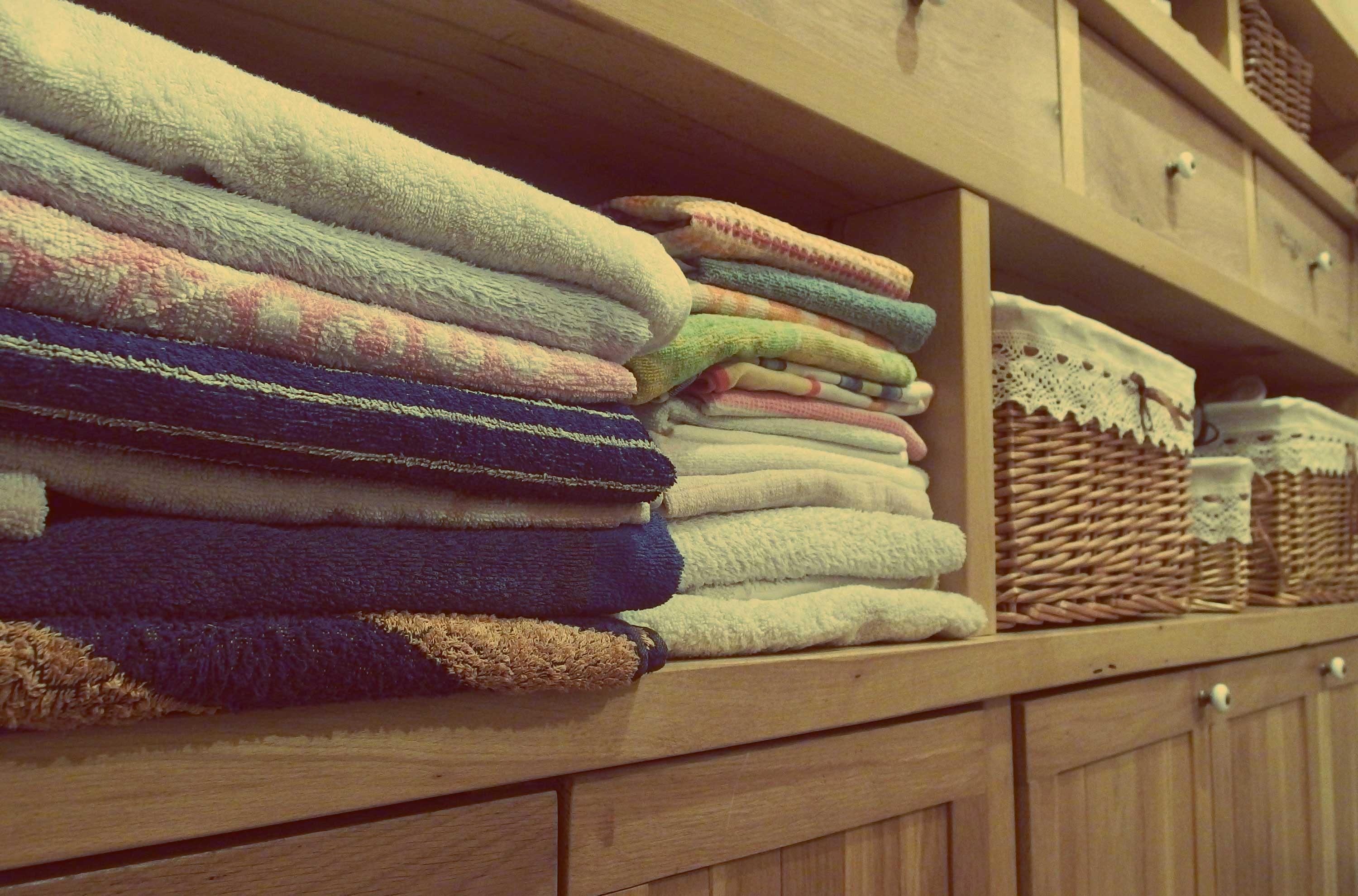 Photo By Pixabay - from Pexels
The surge in remodeling during the pandemic bodes well for the home organization industry.
The October Leading Indicator of Remodeling Activity (LIRA), by the Remodeling Futures Program at the Joint Center for Housing Studies of Harvard University, shows moderate gains in spending for improvements and repairs are expected through much of next year. LIRA also projects annual growth in renovation and repair spending of 4.1% by the first quarter of 2021 with gains softening by the third quarter.
The 2020 State of the Industry survey by Closets & Organized Storage magazine found more than 86% of respondents anticipate 2020 revenues to be the same or better than 2019. Things look even better for 2021, with almost all respondents (95%) anticipating the same or better revenues.
Click to enlarge the infographic, plus find more market data in the December 2020 FDMC Wood Industry Almanac.
Quick Stats
• According to a recent study by Fact.MR, the global wine cabinets market will exhibit a CAGR of nearly 5%, in terms of volume, during the forecast period 2017 to 2026. Revenues from sales of wine cabinets around the world are estimated to surpass $5.5 billion by year-end 2026.
• Full-extension drawers, accent lighting, islands, jewelry tray inserts and hampers are among the most requested upgrades for closets, according to a 2020 study by Closets & Organized Storage. In the garage, homeowners requested cabinets, workbenches, shelves, slotwall and countertops.
• Cabinetmakers can do many things. According to the Cabinet Makers Assn. 2020 Benchmark Survey, 86% of respondents also produced laundry/mudrooms, 79% did closets/dressing rooms, 47% offered garage storage, and 59% manufactured wine cellars/storage.
• Demand for home organization products used in closets is projected to advance 4.8% per year through 2023 to $3.4 billion, according to the Home Organization Products study by The Freedonia Group. A continued trend toward larger closets, particularly in newer, higher-end homes will help spur the growth. Demand for home organization products for all rooms is projected to reach $12.7 billion in 2023 on gains of 3.8% per year.
• The $1.3 billion U.S. market for outdoor storage products is projected to grow at a CAGR of 3.8% between 2018-2023, according to The Freedonia Group's Sheds & Other Residential Outdoor Storage study. The market breakdown is: 82% storage sheds, 10% deck boxes, bins and totes, 4% shelves and 2% storage benches and cabinets.
• Of the most wanted features by Millennials, 86% specified laundry rooms, 80% said garage storage, 79% said walk-in pantry, 73% mentioned linen closet in the master bath, according to the Millennial Home Buying Preferences study by Benjamin Coomer, Economics and Housing Policy (from NAHB surveys). Millennials also led the way when it came to dressing/make-up area, with 67% rating it essential or desirable, compared to 62% seniors, 54% Gen X and 47% Baby Boomers.
• According to U.S. Census figures, of the 903,000 single-family homes completed in 2019, 386,000 had four bedrooms or more. Of the 352,000 multi-family units, 40,000 had three or more bedrooms.
Market Data Sources: Closets & Organized Storage magazine, Association of Closet & Storage Professionals, The Freedonia Group, Fact.MR, National Association of Home Builders, Houzz, LIRA/Joint Center for Housing Studies of Harvard University., U.S. Census Bureau.
Category: Closets & home organization includes: walk-in and reach-in closets, garages, mudrooms, pantries, laundry rooms and related products.
Have something to say? Share your thoughts with us in the comments below.