Home Depot & Menards under fire over lumber sizes
June 21, 2017 | 5:32 pm CDT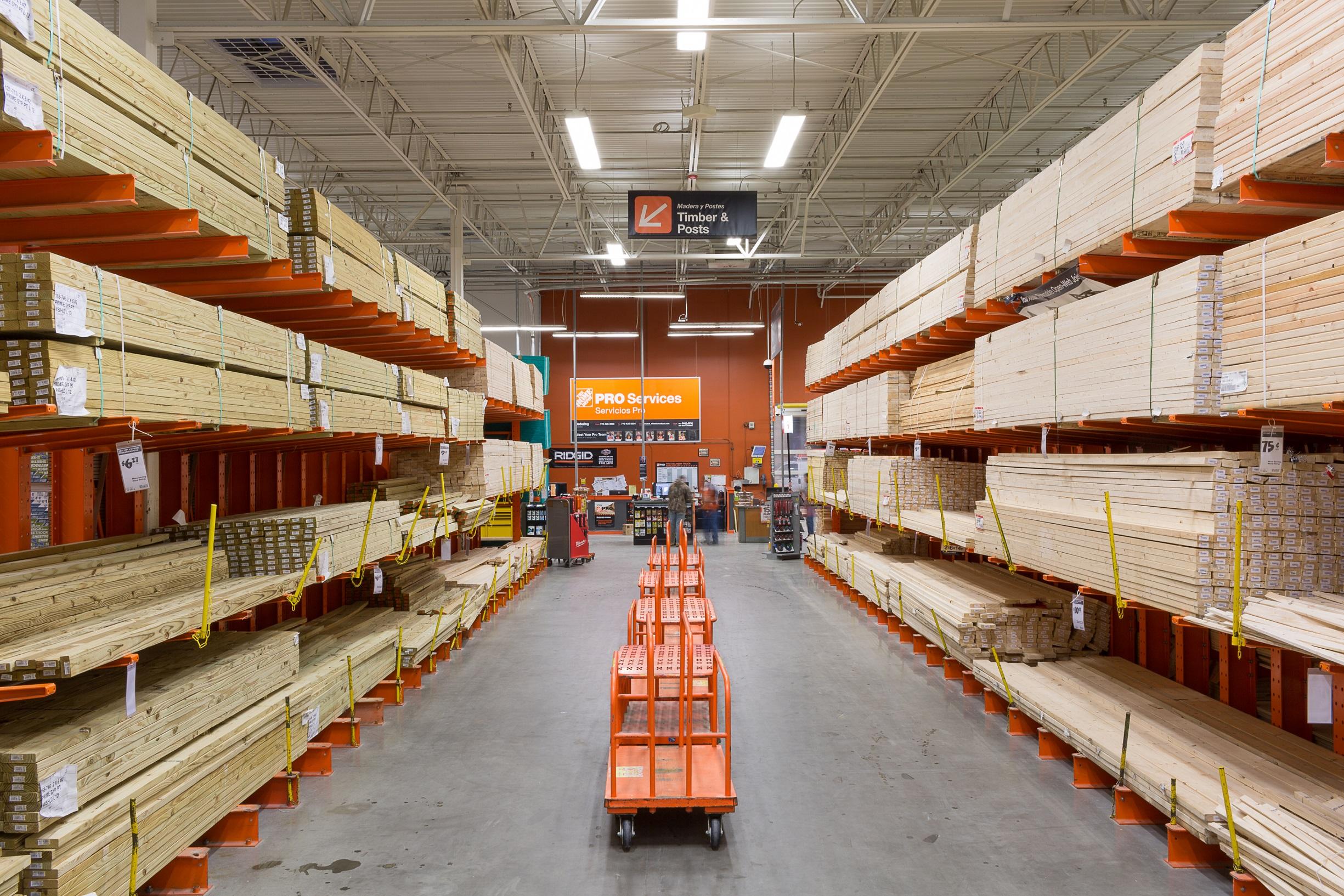 Photo By Home Depot
CHICAGO - Home Depot and Menards are each facing a possible class-action suit over claims they deceived lumber buyers on board sizes. The plaintiffs are seeking more than $5 million, saying they were "misled" because boards marketed by their nominal size descriptions such as "4 x 4," were actually 3-1/2 x 3/12 inches in size.
The home centers claim they should not be held liable for labeling boards by their nominal size, a common industry practice. 
---
In its motion to dismiss, Home Depot said, "Plaintiff's attempt to turn this accepted lumber naming convention into a class action lawsuit should be rejected. To do otherwise would ignore nearly a century of standardization and disturb an entire industry's reliance on these lumber names."
Charges that the defendants profited by selling 23 percent less lumber than "advertised" — by not notifying customers of the actual product size — are also being levied by a defendant in the Menards suit.
The two lawsuits were filed in federal court for the Northern District of Illinois within five days of each other. News sources report McGuire Law firm is representing the plaintiffs in both cases.
In a statement to The Milwaukee Journal Sentinel, Eugene Turin of McGuire Law claimed the suit is based on the fact that "reasonable consumers" are unaware of the difference between nominal (pre-surfacing of the four sides) and actual dimensions.
---
Many of the comments posted on social media disputed that claim, noting that describing lumber in nominal sizes has been going on for more than 50 years, with a number of resources on how to purchase lumber products being readily available to consumers. For example, the Lumber Buying Guide on Menards' website, notes:
"Nominal Size - The size of the piece when it is sawn from the log. This is the most common way to refer to the size of lumber. Actual Size - The size of the piece after it has been dried and planed. Example: The nominal size of a piece of wood may be 2" x 4" x 8' while the actual size of the same piece of wood would be 1-1/2" x 3-1/2" x 8'."
What do you think? Should Home Depot and Menards be penalized? Or is this just a common industry practice? Comment below, or let us know on Facebook.
Are you a professional woodworker that would like to receive a free subscription to our print magazines or email newsletters? Subscribe to our magazines/newsletters here.
Have something to say? Share your thoughts with us in the comments below.