Hickory Furniture Collective becomes largest hickory furniture maker in the world
November 17, 2022 | 12:56 pm CST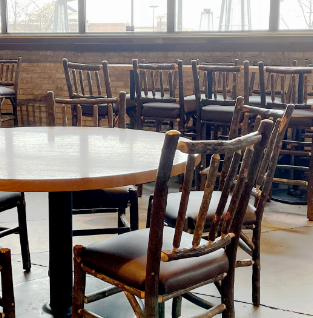 ANDERSON, Ind.-- Hickory Furniture Collective has acquired Old Hickory Furniture Company in Shelbyville, Ind. With this acquisition, Hickory Furniture Collective says it is now the largest maker of hickory furniture worldwide.
Hickory Furniture Collective was formed in 2018 with three brands: Hickory Furniture Designs, Flat Rock Furniture, and Rocky Top Furniture. Now, Old Hickory Furniture Company joins the family of brands, all proudly made in the USA.
Founded in 1892, Old Hickory has been handcrafting rustic furniture in Central Indiana for nearly 130 years. Old Hickory's sustainable materials, expert craftsmanship, and timeless pieces are a perfect match for the Hickory Furniture Collective brand.
"We were a market leader in the contracts and hospitality space, with customers that include the nationwide Twin Peaks Restaurant chain and Japan's Disney World Wilderness Lodge. However, Old Hickory was the leading brand in the retail markets," said Chad Galloway, CEO of Hickory Furniture Collective.
Galloway continued, "We realized that our companies had clear synergies and that by acquiring Old Hickory, we'd ensure that we will maintain our manufacturing here in Indiana. I am thrilled to add the iconic Old Hickory Furniture Company to our portfolio, and appreciate the opportunity to lead the brand for decades to come."
Bob Morrison, president of Old Hickory Furniture Company, will remain in the position following the acquisition. He stated, "The Morrison family has been honored to be part of the history of an American treasure like Old Hickory Furniture Company. We've helped support and guide Old Hickory over the past 32 years, and we believe the sale of the company to Hickory Furniture Collective will help it flourish for another several decades."
Hickory furniture imparts a rustic, authentic feel to any space. From national parks and theme parks to private cabins and ski lodges, hickory furniture is a favorite among interior designers for its timeless appeal and down home comfort.
 
Have something to say? Share your thoughts with us in the comments below.