Herman Miller sees revenue drop 29 percent amid pandemic
June 30, 2020 | 10:17 am CDT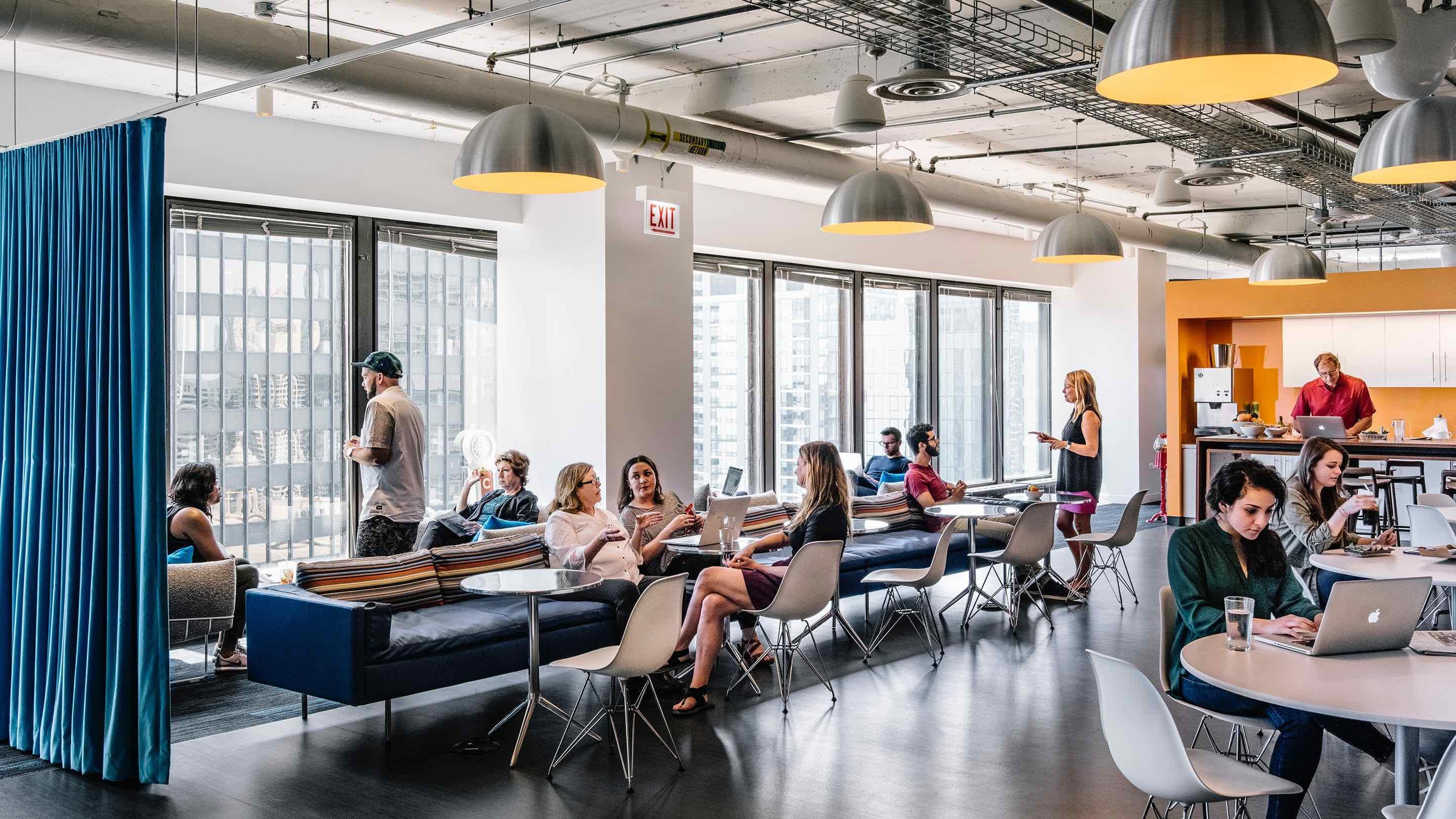 ZEELAND, Mich. - Office furniture giant Herman Miller reported a 29.1 percent sales drop for the fourth quarter of its 2020 fiscal year, which began in March and ended May 30.
The company reported $475.7 million in net sales for the quarter - a drop from $671.1 million the same time a year ago. Orders for the quarter hit $535.3 million, a 19 percent drop from a year ago.
The office furniture maker remains optimistic however, as it is seeing positive cash flow generation and a strong balance sheet. President and CEO Andi Owens says the company plans on taking advantage of both commercial and residential opportunities that lie ahead.
"As we look ahead, we are encouraged — the global economy is beginning to restart and our strategy positions us extremely well for the opportunities ahead," Owens said in a statement. "We are actively applying our knowledge and research capabilities to help our customers re-imagine both their office spaces and their home environments. 
"Our multi-channel distribution model supports a diverse revenue base that allows us to reach commercial and residential audiences across the globe. In particular, our digital transformation roadmap has become even more of an imperative and we expect these investments will help us leverage opportunities to serve the changing needs of our customers in the months ahead."
The company says times are too uncertain to comment on the near future.
"The outbreak of COVID-19 has created a high degree of uncertainty throughout the global economy. Due to this uncertainty, and the rapidly changing effects of risk mitigation efforts to control the outbreak around the world, we are not able to reasonably estimate the impact of the outbreak on our business or financial results in the near-term."
The virus has certainly hurt the company. In May, it laid off 300 employees around the world.
Herman Miller shut down its Michigan operations March 23 after Governor Whitmer's stay-at-home order was implemented. A week later, it reopened some manufacturing to produce medical equipment. Non-essential businesses in the state are just now beginning to reopen.
In March, the company's executives took paycuts. It also lowered salaried employees' pay 10 percent and suspended bonuses and raises.
Herman Miller, the third largest company on 
the FDMC 300 list of North American woodworking companies
, employs around 4,000 in West Michigan. It had an estimated $2.567 billion in sales for 2019. The company runs 10 manufacturing plants throughout North America and the world, and employs 7,600 workers in total. It's the second largest contract furniture company in North America - under Steelcase.
Have something to say? Share your thoughts with us in the comments below.