Help us solve, 'The Mystery Tool'
March 25, 2022 | 3:00 pm CDT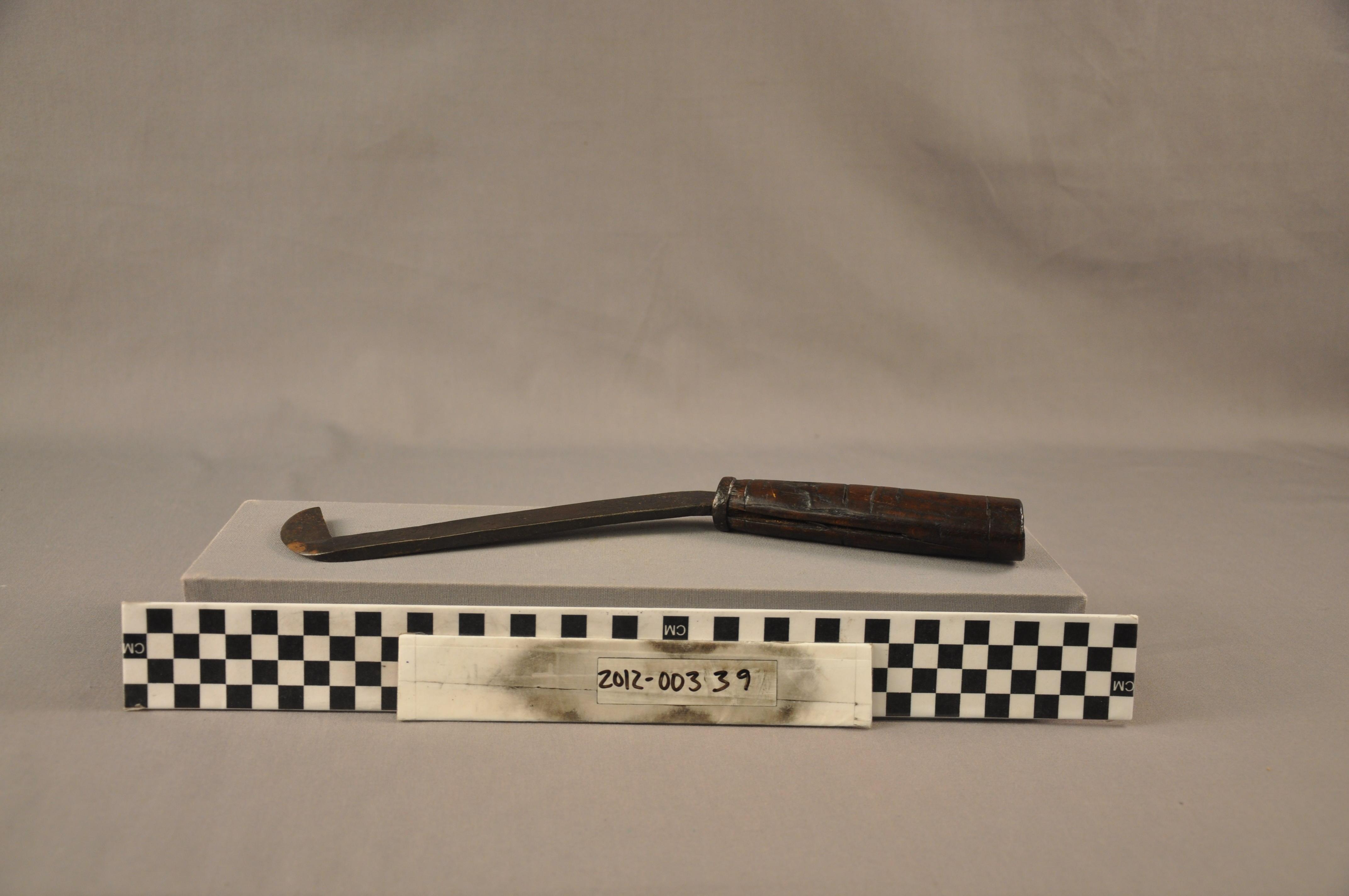 Do you recognize this tool?
This Japanese tool is part of the East Asian collection at the Spurlock Museum of World Cultures at the University of Illinois (www.spurlock.illinois.edu).  
The 30.7 cm long (height) tool weighs 216 g, was used by east Asian laborers. and dates from 1900 to 1959. The tool can be seen from several angles by clicking here. 
"I would like to include [the] Japanese tool we have in our collection that is identified in our database as a carpentry tool," said Kim Sanford, assistant director of education at the Spurlock Museum. "I have been trying to confirm that this is a carpentry tool and what it is used for, but I haven't been able to find anything definitive?"
WoodworkingNetwork.com's editorial director, Will Sampson, took a swing at the question. "I am a fan of Japanese woodworking tools and a regular user of same, but I am not familiar with the specific tool [shown]. It appears to be some kind of hook knife, but it could be used just as easily for farrier work (preparing horses hooves for shoes) as for any carpentry or woodworking project."
Can you help? If so, contact us at larry.adams@woodworkingnetwork.com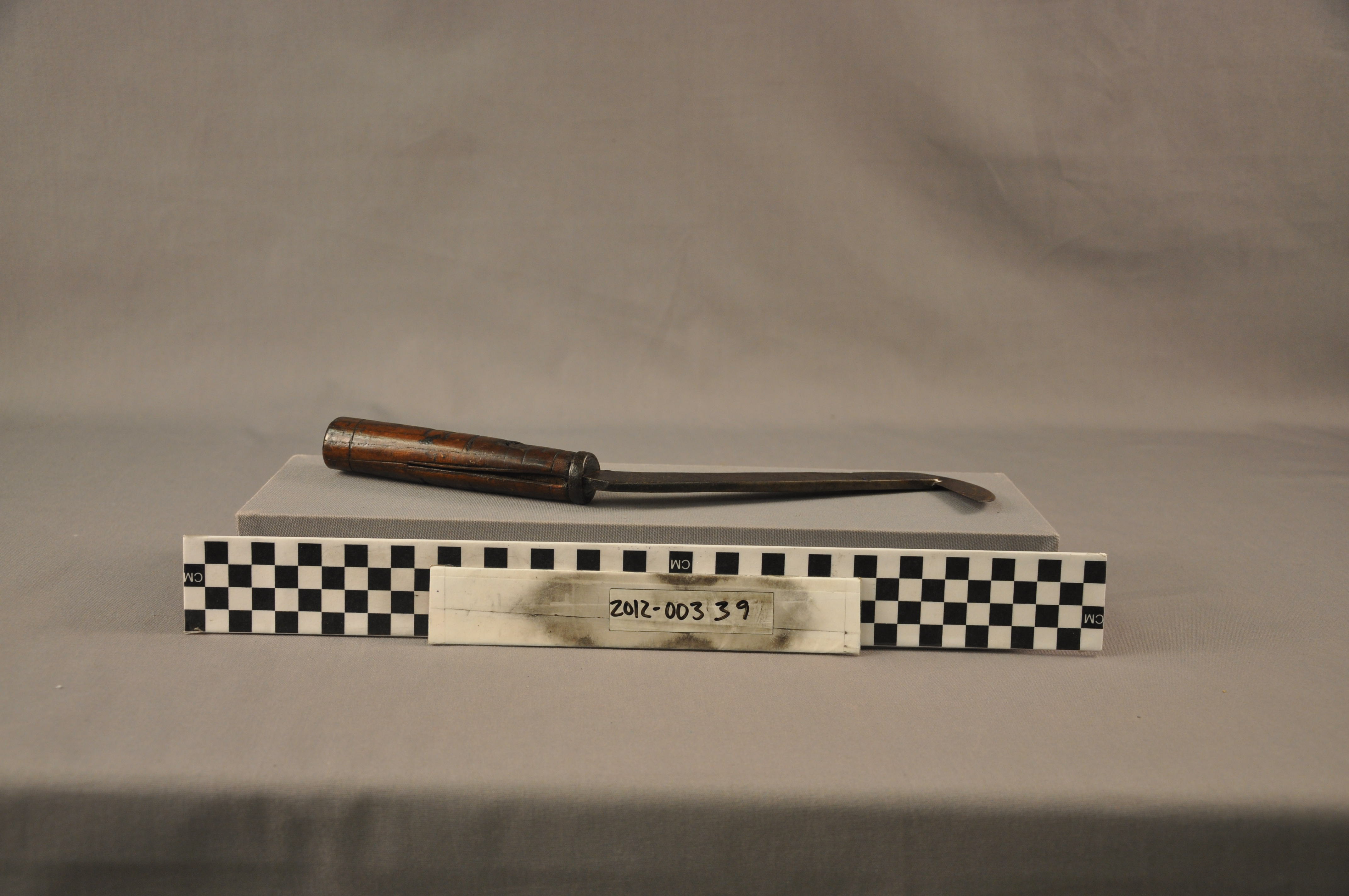 Have something to say? Share your thoughts with us in the comments below.