Hardwood flooring giant AHF Products acquires American OEM
August 18, 2021 | 2:11 pm CDT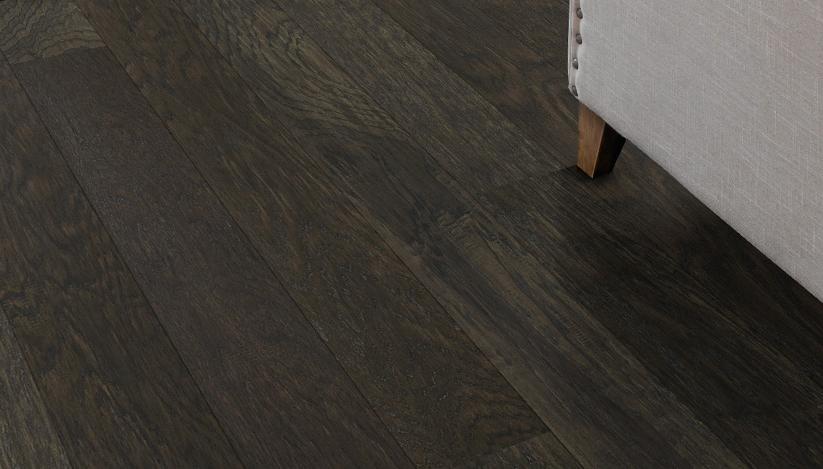 MOUNTVILLE, Penn. - Flooring giant AHF Products announced its acquisition of certain assets of American OEM, the trade name of Cumberland Products Group, LLC. American OEM manufactures hardwood flooring and markets its products under the Raintree™, Hearthwood™ and Emily Morrow Home® brands as well as private label.
Terms of the acquisition, announced Aug. 16, were not disclosed.
American OEM manufactures engineered hardwood products at its plant in Only, Tennessee, in a range of styles and species, including red oak, white oak, hickory, maple, and walnut. Founded by Don Finkell in 2013, American OEM serves flooring distributors, specialty, and national retailers across North America.
"American OEM and Don Finkell have made a name for themselves in the industry with style and innovation, and we look forward to integrating these capabilities and these brands into AHF and our strong stable of brands and customers," said Brian Carson, AHF Products president and CEO. "The American OEM capabilities provide us with new products and capabilities produced right here in America, offering reduced lead times at a time when this is more important than ever to our customers."
He added, "In addition, we look forward to expanding the relationships with the American OEM customers. We're thrilled to have Don and the OEM team joining the AHF family and look forward to growing the Raintree, Hearthwood and Emily Morrow Home brands."
"We are excited to be a part of AHF Products and help contribute to its growth," said Finkell, who will join AHF Products, leading the OEM brands. "We approach business in a similar fashion as AHF Products; product development is a collaborative effort between American OEM and its customers, in much the same way AHF Products approaches the market. This has been one of the reasons for AHF Products' tremendous success."
The acquisition comes 8 months after AHF Products acquired certain assets of Parterre Flooring Systems, a manufacturer of commercial luxury vinyl tile.
Headquartered in Mountville, Pennsylvania, AHF Products has six manufacturing operations across the United States plus one in Cambodia, and employs more than 2,400 people. AHF Products' hardwood and vinyl flooring brands include: Bruce®, Hartco®, LM Flooring ®, Robbins®, Capella®, HomerWood®, Autograph™, tmbr™, and Parterre®
AHF Products is the former Armstrong Flooring wood division. AHF is a portfolio company of private equity firm American Industrial Partners (AIP).
Have something to say? Share your thoughts with us in the comments below.