Hardwood flooring giant AHF invests $2.5 million, adds 20 jobs in Kentucky
November 9, 2020 | 12:27 pm CST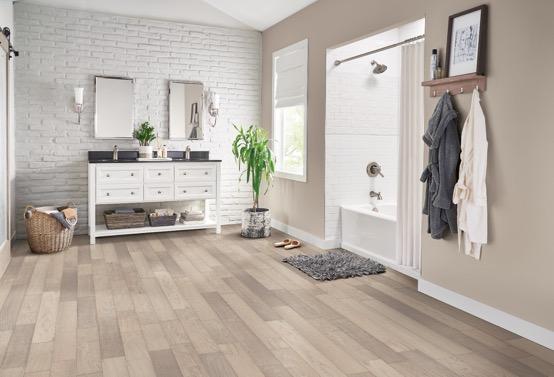 SOMERSET, Ky. - Pennsylvania-based hardwood flooring manufacturer AHF Products will invest $2.5 million in its facility in Somerset, Kentucky, adding 20 jobs.
The investment will allow AHF to manufacture a new line of durable end-grain hardwood flooring. Work on the expansion has already commenced. The new line is scheduled to begin in February. 
"We continue to invest in our Somerset plant due to the quality of the products and dedication to future growth that we see from employees," said Brian M. Carson, CEO of AHF Products. "Our customers continue to see value in U.S.-manufactured products, and this new development not only creates new-to-the-world technology but continues our commitment to domestic manufacturing and grows our share of U.S.-manufactured wood products."
AHF says the new product targets consumers who prefer hardwood flooring for its natural beauty, longevity and the value it provides to the home, but are seeking a strong performance product to stand up to pets, children and heavy foot traffic.
AHF received up to $80,000 in tax incentives from the Kentucky Economic Development Finance Authority (KEDFA) for the investment. Through the Kentucky Enterprise Initiative Act, approved companies can regain Kentucky sales and use tax on construction costs, building fixtures, and equipment.
Headquartered in Mountville, Pennsylvania with manufacturing operations across the United States and in Cambodia, AHF Products employs over 2,250 dedicated team members. The company operates seven U.S. manufacturing plants.
Have something to say? Share your thoughts with us in the comments below.