Gunlocke furniture delays layoffs for 3 months
December 3, 2020 | 10:38 am CST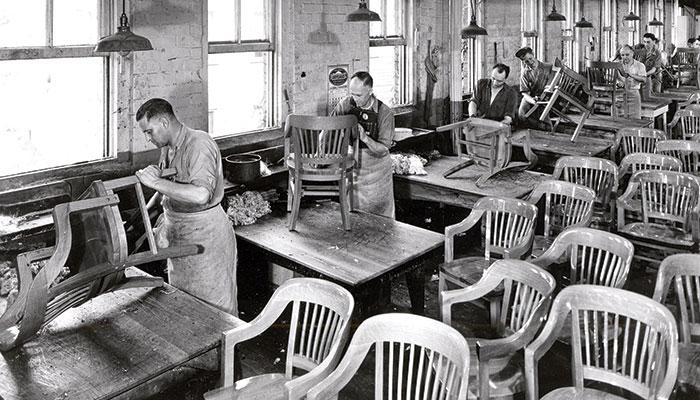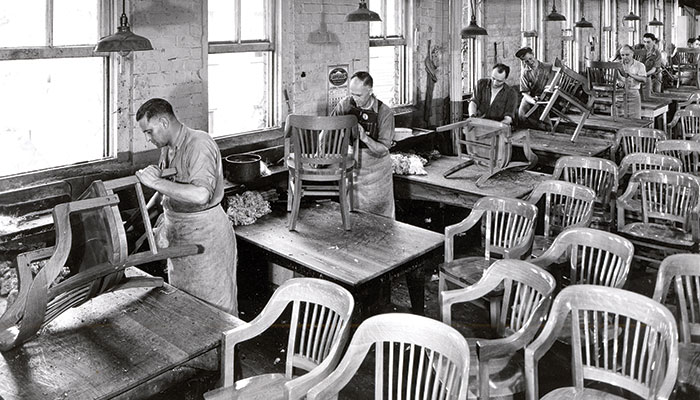 Gunlocke making chairs at its Wayland plant in 1942.
WAYLAND, N.Y. – New York-based high-end office furniture maker Gunlocke has delayed the layoffs of 23 of its employees until March 2021.
In a WARN notice posted in September, Gunlocke announced that 29 employees at its plant in Steuben County, New York would be laid off over a 14-day period in mid-December. 
An updated notice posted last week indicates that number has been reduced to 23, and that the layoffs will take place over 14 days beginning March 12, 2021.
The reason for the layoffs is "relocation of certain product lines to other facilities within the United States." The company did not disclose why the layoffs have been delayed.
Gunlocke is owned by furniture giant HNI Corp., who saw sales of $1.7 billion in 2018. HNI also owns Allsteel, HON, Maxon, Paoli, HBF, Lamex, and bpergo. It runs ten manufacturing plants and employees 8,500 across the U.S.
Have something to say? Share your thoughts with us in the comments below.