Greenlam Industries enters into the plywood and particleboard business
December 14, 2021 | 2:13 pm CST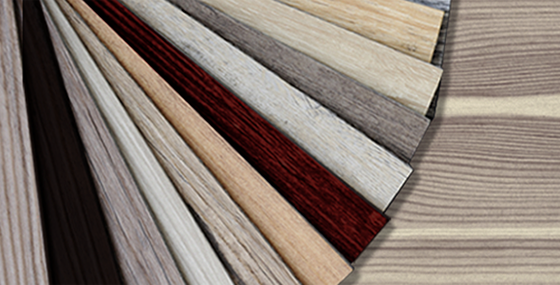 NEW DELHI, INDIA — Greenlam Industries Ltd., among the world's top laminate manufacturers, plans to fast-track expansion with plans to set up a third laminate plant and foray the into plywood and particleboard business.
The company offers products ranging from decorative laminates, compact laminates, exterior and interior clad, decorative veneers, engineered wooden floors, and doors for residential and commercial spaces. Witnessing a spiral demand in the wood panel segment, the company took the next leap to expand its portfolio by venturing into two adjacent categories - plywood and particleboard. The expansion will position Greenlam from a decorative surfacing company to a leading integrated wood panel player.
Committed to excellence in manufacturing and being a leader in providing surface solutions globally, the laminate, plywood, and particleboard offerings will accelerate Greenlam Industries' market opportunity and will add new revenue engines to its growth.
The investments in the third laminate plant and Particleboard will be done under Greenlam South Limited, a 100% subsidiary of Greenlam Industries Limited based at Naidupeta, in Andhra Pradesh.
The company will invest in the latest technology, equipment, and new generation machinery to manufacture particleboard with a capacity of 231000 CBM. The company shall set up a laminate capacity of 3.5 mn sheets & boards per annum. The state-of-the-art integrated facility will be the first of its kind in the industry providing matching decors for laminates, compacts, post-forming laminate, and prelam particle boards, thereby providing holistic surfacing & substrate solutions to the customers.
The dedicated Plywood manufacturing facility will come under the newly acquired subsidiary HG Industries Limited based at Tindivanam, Tamil Nadu, having a capacity of 18.9 mn sqm. per annum.
"Over the years, we have come a long way in establishing a leadership position for Greenlam Industries, both in India and International markets," said Saurabh Mittal, managing director and CEO, Greenlam Industries Ltd. "As a front-runner in the category, we have always been motivated to break barriers and seek opportunities for disruptive growth. 
"Our entry into the plywood and particleboard business and laminate capacity expansion reinforces our commitment to becoming a one-stop destination for all surfacing and substrate needs."
Have something to say? Share your thoughts with us in the comments below.