Get vaccinated or lose your job, furniture makers say
October 22, 2021 | 1:31 pm CDT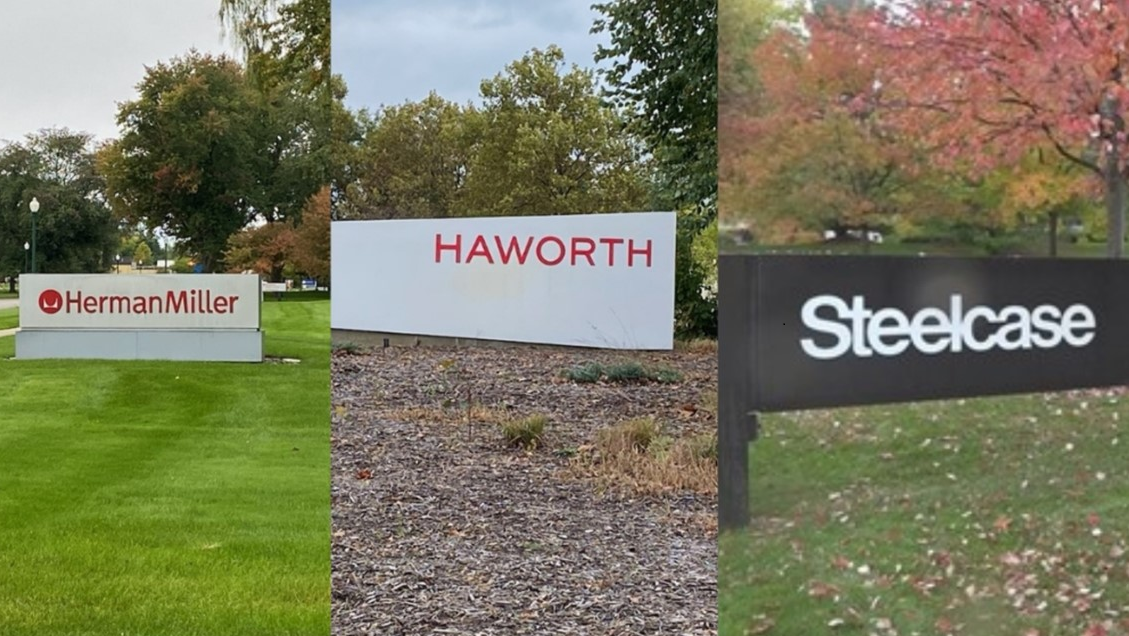 Three of West Michigan's largest furniture manufacturers are requiring their employees to be vaccinated for COVID-19 in response to President Biden's federal vaccine mandate.
The companies, MillerKnoll, Haworth and Steelcase are mandating all employees be fully vaccinated by Dec. 8, 2021. All three companies are major suppliers of office furniture to the U.S. government, and the companies made the decision to maintain this business.
"The United States Federal Government recently issued a vaccine mandate, Executive Order 14042, for all federal contractors," according to a statement from Haworth. "Many US-based companies, including the major furniture manufacturers, must comply with this order.
Haworth has a significant amount of business that is covered by this order and this business is fulfilled by great members at all locations. In order to protect those jobs, Haworth will be complying with this order."
Going forward, the company said, workers will have to provide proof of vaccination or have a medical or religious exemption as a condition of employment at Haworth by the Dec. 8 deadline.
MillerKnoll Inc., which said it is the largest supplier of office furniture to the U.S. government, also stated that the company is adhering to the mandate that requires employees meet the Executive order by the deadline. 
MillerKnoll is offering employees up to four hours of paid time off to get vaccinated. 
"There will be medical and religious exemptions made but those who refuse to be vaccinated will no longer be employed," the statement said.
In a statement, Steelcase Inc. said it was "company policy to work in full cooperation with the agencies that regulate our business to ensure that we are compliant with applicable laws and regulations."
 
Have something to say? Share your thoughts with us in the comments below.