Georgia-Pacific completes $100 million expansion in Kentucky, adds 70 jobs
November 16, 2020 | 10:51 am CST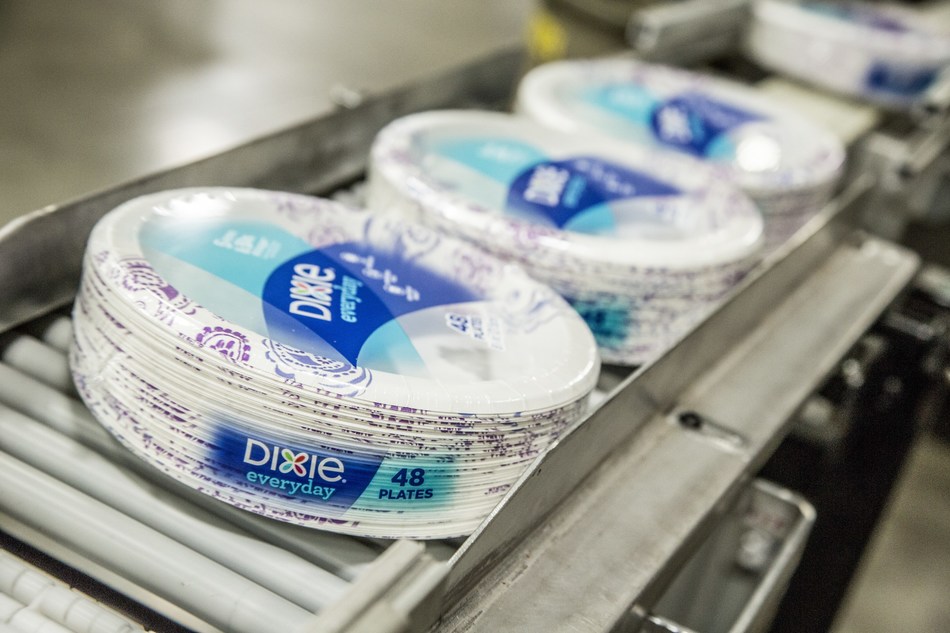 BOWLING GREEN, Ky. - Lumber and composite panel producer Georgia-Pacific has announced the completion of a $100 million expansion at its Dixie manufacturing facility in Bowling Green, Kentucky.
The Bowling Green plant produces Dixie paper plates and bowls in varying sizes. The 18-month expansion project included a new printer, additional plate-forming presses and an 80,000-square-foot operations building, all designed to help meet customer demand in a growing and competitive market. The investment resulted in the creation of more than 70 full-time jobs, increasing total employment at the plant to more than 200 people.
To celebrate the start-up, Georgia-Pacific hosted a virtual ribbon cutting event with local employees and community leaders.
"This investment is about our customers and consumers, and I am incredibly proud of our Bowling Green team and excited about this growth and expansion," said David Duncan, executive vice president for Georgia-Pacific's Consumer Products Group. "Demand is strong and growing for our Dixie plates and bowls, and this expansion will allow us to produce more of those products that are valued for their unique combination of convenience and performance."
Bowling Green is one of two facilities Georgia-Pacific operates in Kentucky. The second is a Dixie facility in Lexington that produces cups. Statewide, the company employs nearly 500 people directly, pays $29 million in direct wages and benefits and creates approximately 1,000 indirect jobs. Since 2013, the company has invested more than $200 million in its Kentucky operations.
In June 2019, it
 laid off 650 workers in Arkansas
 and shut down two plants. In April of this year, the company shut down an Oregon plant - laying off 111 - and in February, 
shut down a Georgia plant
 - laying off 120. To make things worse, a May fire completely gutted a separate Georgia plant.
The company has blamed poor home building industry conditions for all shutdowns. More than a thousand employees have been laid off around the country in the past year.
Last November, GP opened a $135 million plant in Warrenton, Georgia. The company is also investing up to $70 million to upgrade its plywood and lumber operations in Gurdon, Arkansas, which it said will help it maintain 700 jobs. GP has invested more than $645 million in the past five years in its operations across Arkansas.
Based in Atlanta, Georgia-Pacific and its subsidiaries are among the world's leading manufacturers and marketers of lumber and composite panel products for use in cabinetry, furniture, casegoods, closet systems and other wood products. The company also produces related chemicals, cellulose, specialty fibers, nonwoven fabrics, and consumer-related items, including bath tissue, paper towels and napkins, tableware, paper-based packaging and office papers.
Have something to say? Share your thoughts with us in the comments below.