Furniture tops all industries in new orders
June 6, 2023 | 9:24 am CDT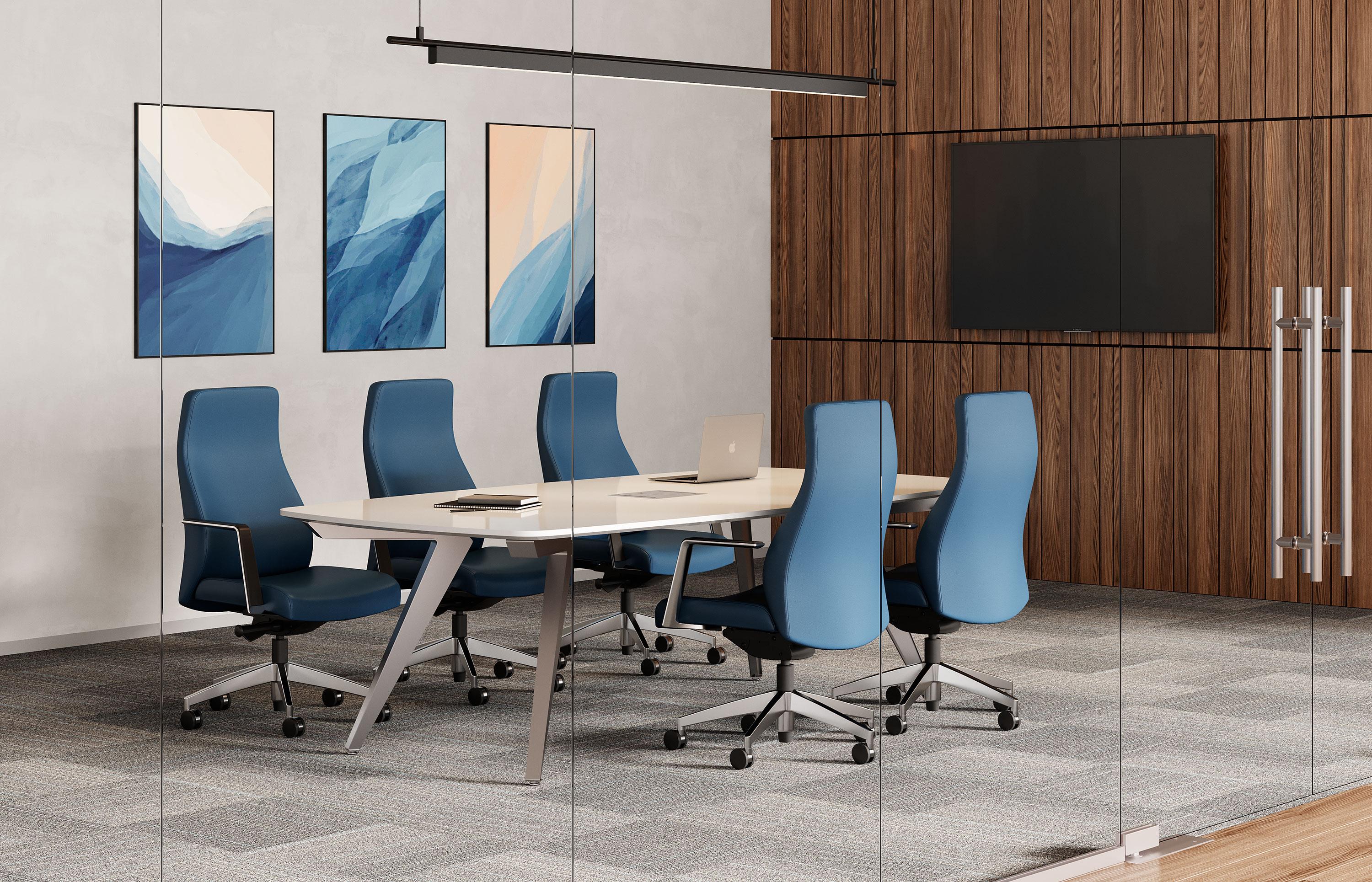 Furniture and related products surged in the Month of May, leading all manufacturers in terms of new orders and coming in second in terms of overall growth.
Furniture and related products topped all manufacturing industries in New orders during the month of May, according to a new report from the Manufacturing ISM Report On Business. 
"Although sales are slightly lower, they are holding at current rate — soft, not catastrophic," said one survey respondent in the Furniture & Related Products industry.
Two other industry categories, plastics & rubber products and Miscellaneous Manufacturing, reported growth in new orders in May.
Of the 18 manufacturing industries tracked by the ISM, only four reported growth with furniture coming in second. The four manufacturing industries that reported growth in May are: Nonmetallic Mineral Products; Furniture & Related Products; Transportation Equipment; and Fabricated Metal Products. 
The wood products industry, however, took a tumble. The 14 industries reporting contraction in May, Wood Products was at the top, or the bottom, of that list. In addition, twelve industries reported a decline in new orders in May, and Wood Products also led that list.
Ovreall, economic activity in the manufacturing sector contracted in May for the seventh consecutive month following a 28-month period of growth.
Timothy R. Fiore, CPSM, C.P.M., Chair of the Institute for Supply Management® (ISM®) Manufacturing Business Survey Committee, said: 
"The May Manufacturing PMI® registered 46.9 percent, 0.2 percentage point lower than the 47.1 percent recorded in April. Regarding the overall economy, this figure indicates a sixth month of contraction after a 30-month period of expansion.
Other highlights reported by Fiore included:
The New Orders Index remained in contraction territory at 42.6 percent, 3.1 percentage points lower than the figure of 45.7 percent recorded in April.
The Production Index reading of 51.1 percent is a 2.2-percentage point increase compared to April's figure of 48.9 percent. The Prices Index registered 44.2 percent, down 9 percentage points compared to the April figure of 53.2 percent.
The Backlog of Orders Index registered 37.5 percent, 5.6 percentage points lower than the April reading of 43.1 percent. The Employment Index indicated another month of expansion, registering 51.4 percent, up 1.2 percentage points from April's reading of 50.2 percent.
The Supplier Deliveries Index figure of 43.5 percent is 1.1 percentage points lower than the 44.6 percent recorded in April; this is the index's lowest reading since March 2009 (43.2 percent).
The Inventories Index dropped 0.5 percentage point to 45.8 percent; the April reading was 46.3 percent. The New Export Orders Index reading of 50 percent is 0.2 percentage point higher than April's figure of 49.8 percent. The Imports Index remained in contraction territory, registering 47.3 percent, 2.6 percentage points lower the 49.9 percent reported in April.
Fiore added, "The U.S. manufacturing sector shrank again, with the Manufacturing PMI® losing a bit of ground compared to the previous month, indicating a faster rate of contraction. The May composite index reading reflects companies continuing to manage outputs to better match demand for the first half of 2023 and prepare for growth in the late summer/early fall period. However, there is clearly more business uncertainty in May."
Demand eased again, with the (1) New Orders Index contracting at a faster rate, (2) New Export Orders Index slightly improving to 50 percent, (3) Customers' Inventories Index persisting at the low end of 'too high' territory, a negative for future production and (4) Backlog of Orders Index dropping to a level not seen since the Great Recession. Output/Consumption (measured by the Production and Employment indexes) was positive, with a combined 3.4-percentage point upward impact on the Manufacturing PMI® calculation. The Employment Index expanded for the second month (and at a faster rate) after two months of contraction, and the Production Index moved back into expansion territory. Regarding employment, panelists' comments continue to indicate near equal levels of activity toward expanding and contracting head counts at their companies, amid mixed sentiment about when significant growth will return. Inputs — defined as supplier deliveries, inventories, prices and imports — continue to accommodate future demand growth. The Supplier Deliveries Index indicated faster deliveries, and the Inventories Index dropped further into contraction as panelists' companies manage inventories exposure. The Prices Index fell back into 'decreasing' territory (and in dramatic fashion) after one month of increasing prices. Manufacturing lead times clearly improved in the month.
"Of the six biggest manufacturing industries, only one — Transportation Equipment — registered growth in May.
"New order rates contracted further, as panelists remain concerned about when manufacturing growth will resume. Panelists' comments again registered a 1-to-1 ratio regarding optimism for future growth and continuing near-term demand declines.
"Supply chains are prepared and eager for growth, as panelists' comments and the data support reduced lead times for their companies' more important purchases. Price instability remains and future demand is uncertain as companies continue to work down overdue deliveries and backlogs. Seventy-six percent of manufacturing gross domestic product (GDP) is contracting, up from 73 percent in April.
"A larger number of industries contracted strongly, as the proportion of manufacturing GDP registering a composite PMI calculation at or below 45 percent — a good barometer of overall manufacturing weakness — increasing to 31 percent in May, compared to 12 percent in April. May performance was clearly weaker compared to April," said Fiore.
The four manufacturing industries that reported growth in May are: Nonmetallic Mineral Products; Furniture & Related Products; Transportation Equipment; and Fabricated Metal Products. The 14 industries reporting contraction in May, in the following order, are: Wood Products; Primary Metals; Apparel, Leather & Allied Products; Textile Mills; Paper Products; Printing & Related Support Activities; Petroleum & Coal Products; Chemical Products; Food, Beverage & Tobacco Products; Computer & Electronic Products; Electrical Equipment, Appliances & Components; Plastics & Rubber Products; Miscellaneous Manufacturing; and Machinery.
Have something to say? Share your thoughts with us in the comments below.