Furniture makers urge U.S. to investigate Chinese Aspects Furniture for antidumping
March 13, 2018 | 11:14 am CDT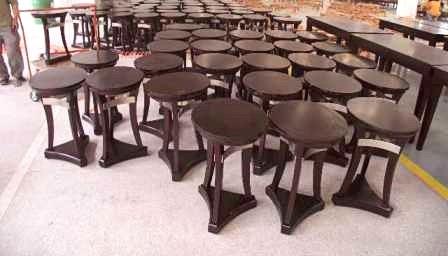 CHINO Calif. – A group of American bedroom furniture manufacturers are urging the U.S. Department of Commerce to determine whether items being imported by Aspects Furniture are subject to the antidumping order on Chinese-made wooden bedroom furniture.
The American Furniture Manufacturers Committee for Legal Trade, the name of the group of U.S. furniture makers, has requested the investigation under the Enforce and Protect Act of 2015. The group wants Commerce to investigate several categories of furniture imported by Aspects: drawers, storage units, cabinets with minibar units, consoles, dresser units, and bed bench bases.
Commerce will make a determination within 120 days of the March 5 publication of the notice.
News of the request comes soon after four U.S. producers of hardwood plywood - Columbia Forest Products, Commonwealth Plywood Inc., States Industries, Inc., and Timber Products Co., - also
filed a petition with the Department of Commerce
, asking the agency to find that hardwood plywood products with face and back veneers made of softwood species suitable for decorative uses are circumventing the recently issued antidumping and countervailing duty orders on hardwood plywood products from China. All four of the companies are members of the Coalition for Fair Trade of Hardwood Plywood.
So far, two separate Chinese firms - Linyi Chengen Import and Export and Celtic Co. Ltd. - have filed appeals, reported the Hardwood Plywood and Veneer Association (HPVA). The schedule for filing briefs will be announced shortly.
The ITC issued its final determination, activating significant tariffs - nearly 200 percent - on some on imports of Chinese hardwood plywood last November, voting 4-0 that the domestic industry is materially injured, or threatened with material injury, by reason of these dumped and subsidized imports.
Have something to say? Share your thoughts with us in the comments below.