Foam company says it has developed world's first sustainable foam
November 3, 2022 | 11:52 pm CDT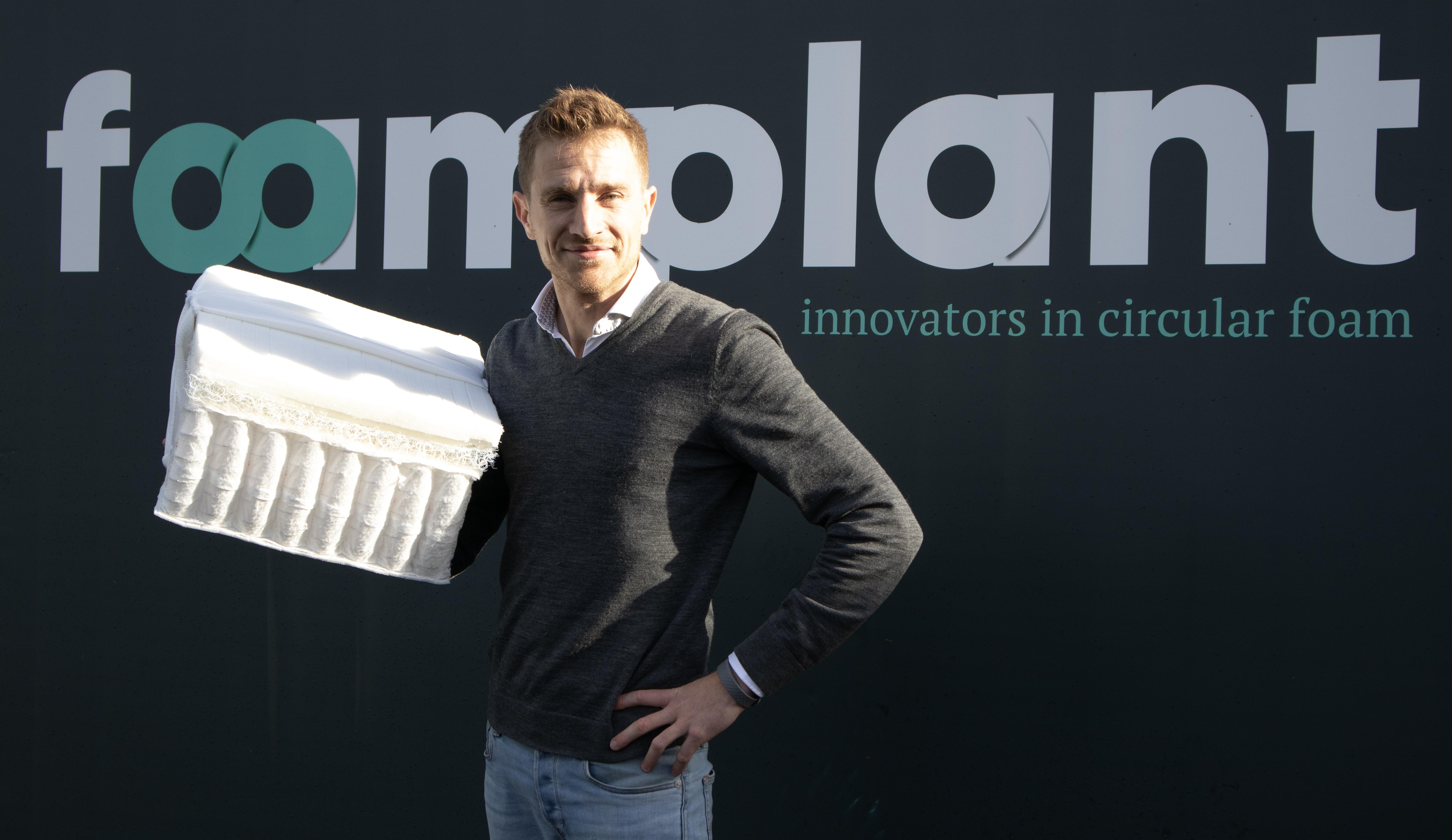 GRONINGEN, Netherlands -- Foamplant launched what it calls the world's first and only fully circular, sustainable open cell foam, The company's new Moorefoam product, shown at Foam Expo Europe in November in Stuttgart, Germany, enables circular production in the bedding, furniture, automotive and avionics sectors.
Moorefoam® is available to order now, with initial deliveries in mid-April 2023. 
According to the company, by repeatedly reusing Moorefoam, manufacturers can achieve 90% CO2 reduction and vastly reduce their operations' carbon footprint.
Made from bio-polyester, Moorefoam reportedly is naturally fire retardant. No harmful additives are required, which is key for mattresses and aviation seating. Reusable without downcycling, Moorefoam is efficiently mechanically recyclable, said Martin Tietema, Foamplant founder & CEO.
"With enough effort, persistence and creativity, every material can be produced in a sustainable way," he said.
Almost 50% of global plastic waste is foam, the company said, adding that every year millions of cubic meters of mattress and seating foam are incinerated or sent to landfill, generating unsustainable levels of pollution and raw material waste.
Have something to say? Share your thoughts with us in the comments below.